Dow gained 67 to a new record, advancers just ahead decliners while NAZ was up 34 (also to a record). The MLP index fell 1+ to the 298s & the REIT index lost 1+ to the 352s. Junk bond funds did little & Treasuries were sold today. Oil crawled up pennies after recent strength & gold added 8 to 1257.
AMJ (Alerian MLP Index tracking fund)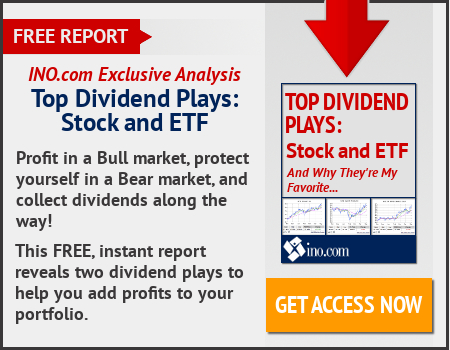 US durable goods orders climbed 6.5% in Jun, most in nearly three years, on surging demand for civilian aircraft.
US durable goods orders climbed 6.5 percent in June, most in nearly three years, on surging demand for civilian aircraft
More Americans applied for jobless aid last week, though the number seeking benefits remains near historic lows pointing to a healthy job market. Weekly unemployment applications rose by 10K to 244K, the Labor Dept said, the largest weekly increase since late May. The less volatile 4-week average was unchanged at 244K. The number collecting unemployment benefits has fallen 8.3% over the past 12 months to 2M. The job market appears solid as the US enters its 9th year of recovery from the recession. Employers are holding onto workers with the expectation that business will continue to improve. Jobless claims, a close indication of layoffs, have come in below 300K for 125 weeks in a row, the longest such stretch since 1970, when the population was much smaller. After a weak start this year, the economy is expected to grow at roughly 2%, roughly in line with annual gains during the recovery. Consistent hiring has helped sustain the gradual recovery, although the expansion is starting to show its age as the pace of job gains has slowed this year. The unemployment rate has fallen to a healthy 4.4%. The Labor Dept report for Jun showed that US employers added a robust 222K jobs, the most in 4 months & a reassuring sign that businesses may be confident enough to keep hiring despite a slow-growing economy.
Facing a proxy contest, Procter & Gamble (PG), a Dow stock & Dividend Aristocrat, posted quarterly sales & earnings that topped estimates, showing that it is performing better than expected. The results lend weight to CEO David Taylor's argument that the company is successfully navigating a turnaround. "We, as a management team and board, are confident we have the right plan in place," Taylor said. EPS was 85¢, excluding some items, topping the 78¢ estimate. Sales amounted to $16.08B, compared with a projection of $16.01B. Restoring growth has been a key objective for PG. On that front, the last qtr was mixed. Though the company posted a 2% gain in organic revenue, a figure that strips out currency effects & deals, its net sales were unchanged. PG expects organic revenue to grow 2-3% in the coming year & earnings should climb 5-7%. Like many consumer-products giants, PG is contending with sluggish demand & heavier competition from upstart brands. Retailers also are putting more pressure on the companies as they try to become more efficient & ward off a threat from online retailers. P&G has shed scores of brands in recent years, aiming to refocus on its best-performing products. The stock rose 46¢. If you would like to learn more about PG, click on this link:
club.ino.com/trend/analysis/stock/PG?a_aid=CD3289&a_bid=6ae5b6f7
Stocks are rising but breadth is weak, not a good sign. Earnings have been fairly good allowing the popular averages to set new records. The Dow just needs a little over 200 to top 22K & has risen 3½K since Trump's election. But market breadth is soggy, not a good sign for a stock market raly that is already way overbought. And gold, a negative bet on the stock market, is nearing recent highs. Those buyers are looking at the mess in DC & the inability of Congress to pass meaningful legislation that it promised. The bulls continue to hope for the best in DC.
Dow Jones Industrials