Dow soared 100 (but off the highs), advancers over decliners a relatively modest 3-2 & NAZ added only 1. The MLP index rose 1+ to 301 & the REIT index inched up chump change to the 352s. Junk bond funds were mixed & Treasuries declined. Oil shot up near 48 (more below) & gold was sold as stocks rallied.
AMJ (Alerian MLP Index tracking fund)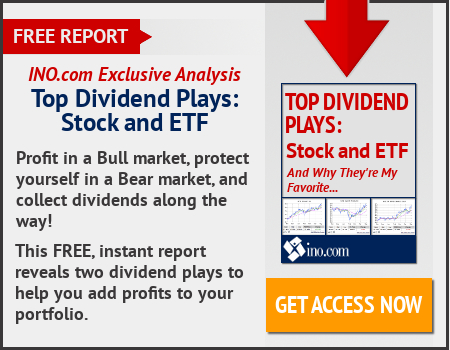 General Motors (GM) is gearing up for a tougher H2 as it slashes production to bring inventory back in line & prepares for new pickup & SUV models. Both production & earnings will slip in H2 as GM temporarily closes North American factories being retooled to make fresher trucks & sport utility vehicles, CFO Chuck Stevens said. Car plants, meanwhile, are cutting shifts as demand plunges for sedans like the Chevrolet Malibu. CEO Mary Barra has prepared GM for a downturn by improving the health of the company's business beneath the surface, pivoting away from a longtime reliance on bulk shipments of discounted sedans to rental-fleet companies. GM has still struggled to entice investors who have been skeptical the company is going to be able to keep posting record earnings as it becomes more reliant on a North American market that looks past its peak. Adjusted EPS of $1.89 beat the estimate of $1.70. The largest US automaker sold a richer mix of sport utility vehicles & trucks to retail buyers & cut costs during the qtr in North America. GM has scheduled 13 weeks of downtime in H2 at plants that will be retooled for updated models, including its all-important full-size pickups, the Chevrolet Silverado & GMC Sierra. GM will build about 150K fewer vehicles in North America in H2 than in H1, Stevens said. The downtime at factories should help reduce GM's elevated inventory levels. The company started H2 with an excess of 100 days' worth of vehicle supply on dealer lots in the US, about a month more inventory than the industry average. The stock fell 25¢. Of you would like to learn more about GM, click on this link:
club.ino.com/trend/analysis/stock/GM?a_aid=CD3289&a_bid=6ae5b6f7
GM Warns of Tougher Second Half With U.S. Market Past Peak
Oil prices rallied to notch their largest one-day $ & % gain since Dec. Prices found support on the back of news yesterday that Saudi Arabia plans to cut its crude exports & Nigeria agreed to limit its production. Expectations for a slowdown in US production also contributed to price gains. Sep WTI crude rose $1.55 (3.3%) to settle at $47.89 a barrel.
Caterpillar (CAT), a Dow stock, beat expectations for Q2 & raised its full-year outlook, as the maker of excavators, bulldozers & other heavy equipment benefited from stronger mining & construction activity. Over the past few years, CAT faced weaker demand for its mining & energy equipment during a period of low commodity prices. But the company has seen its sales bounce back in recent qtrs. In the latest period, the resource industries business, which includes mining equipment, led the way with a 21% increase in sales. Sales of construction equipment, its largest business, were up 11%. Energy & transportation revenue improved 5%. Overall, sales were up 9.6% at $11.33B. Adjusted EPS, which exclude one-time costs, rose 40¢ to $1.49, easily beating estimates of $1.26 on revenue of $10.93B. After a stronger-than-expected qtr, CAT now expects to report 2017 adjusted EPS of $5, compared to its prior forecast of $3.75 & revenue is on pace to hit $42-44B. The company previously expected between $38-41B in revenue. "While a number of our end markets remain challenged, construction in China and gas compression in North America were highlights in the quarter," CEO Jim Umpleby said. "Mining and oil-related activities have come off of recent lows, and we are seeing improving demand for construction in most regions." The stock shot up 6.36. Of you would like to learn more about CAT, click on this link:
club.ino.com/trend/analysis/stock/CAT?a_aid=CD3289&a_bid=6ae5b6f7
US consumers gained confidence this month, with more Americans pleased by current conditions & more hopeful about the future. The Conference Board says its consumer confidence index in Jul rose to 121.1, up from a revised reading of 117.3 in Jun. Consumers' views on current conditions hit the highest level since 2001, while expectations for the future rebounded after a slight dip in Jun. The strong readings on consumer confidence are being bolstered by a healthy job market, with unemployment at a low 4.4% in Jun.
While this was a good day for stocks, it could have been better. NAZ barley participated in the rally & market breadth was modest given the strength in the Dow. Enthusiasm was held back by the FOMC meeting. Everybody is anxious to hear what Janet will have to say tomorrow even though little excitement is expected. Then there is the Senate. Those guys will begin to debate the healthcare bill. Nobody, starting with them, has any idea where that will go. Uncertainty generally is a major negative influence in the stock market. Not recently, when caution has been thrown to the wind. That's scary, even for the bulls.
Dow Jones Industrials