Dow gained 66 (crawling higher during the trading session to finish at the high), advancers over decliners nearly 3-1 & NAZ went up 40. The MLP index was fractionally lower in the 303s & the REIT index added 2+ to the 353s. Junk bond funds crawled higher & Treasuries eased lower. Oil rose, going over 47, & gold remained flattish at 1241.
AMJ (Alerian MLP Index tracking fund)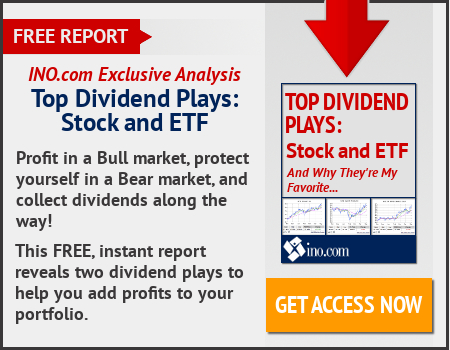 Pres Trump told Senate Reps they should stay in DC until they repeal Obamacare, 2 days after GOP efforts to enact a new health-care law collapsed. "We can repeal, but we should repeal and replace, and we shouldn't leave town until this is complete -- until this bill is on my desk and until we all go over to the Oval Office," the pres told senators at the beginning of a lunch meeting at the White House. "I'll sign it and we can all celebrate to the American people." "Any senator who votes against debate is really telling America you are fine with Obamacare," Trump added. Public opposition from 4 Reps on Mon sank Senate Majority Leader McConnell's repeal & replacement legislation, which he drafted mostly in secret. After meeting with the pres, the majority leader said he's sticking with his plan to hold a procedural vote early next week on a simple repeal of Obamacare with a 2-year delay. 4 Rep senators have said they'll vote to block a repeal bill that lacks an adequate replacement. McConnell can afford to lose no more than 2 to advance the measure. "There is a large majority in our conference that want to demonstrate to the American people that they want to keep the commitment they made in four straight elections to repeal Obamacare," said McConnell. "No harm is done by getting on the bill." He said VP Mike Pence, Health & Human Services Sec Tom Price & Seema Verma, administrator for Medicare & Medicaid, will meet later with GOP Senate holdouts. The Senate was originally scheduled to go on its traditional Aug recess on Jul 29, but McConnell delayed it by 2 weeks.
Trump to Senate GOP: Don't Leave Town Without a Health-Care Plan
International Business Machines (IBM), a Dow stock, sales declined year-over-year for the 21st consecutive qtr, the tech company reported, but the company's cloud revenue continued to grow. IBM reported EPS of $2.48 on sales of $19.3B for its Q2, with earnings falling 7% from the same qtr a year ago & revenue dropping 5%. After adjusting for acquisition, & retirement-related expenses, the company claimed EPS of $2.97, up 1% from a year ago Analysts expected adjusted EPS of $2.74 on sales of $19.5B. Cloud revenue gained 15% from last year to $3.9B, & IBM maintained its outlook for the full year. The stock plunged 6.57 (4%). If you would like to learn more about IBM, click on this link:
club.ino.com/trend/analysis/stock/IBM?a_aid=CD3289&a_bid=6ae5b6f7
Shares of Morgan Stanley jumped, after the bank posted better-than-expected earnings for Q2 & better trading revenue than many of its peers. MS is the only one of the big US banks to post stock-price gains after earnings so far this season. The stock has gained 11% in 2017, while the Financial Select Sector SPDR exchange-traded fund has gained 7% & the S&P 500 has gained 10%. Today the stock rose 1.48 (3%). If you would like to learn more about MS, click on this link:
club.ino.com/trend/analysis/stock/MS?a_aid=CD3289&a_bid=6ae5b6f7
National Border Patrol Council Pres Brandon Judd reports a 'miraculous' drop in illegal immigration under Pres Trump before any construction has even begun on the proposed border wall. Judd addressed those who might use that information to make the case that a border wall is unnecessary, "We do need a wall, an ounce of prevention is better than a pound of cure. He said "... that many Democrats will say his comments support their opposition to a border wall, particularly if it uses taxpayer money." Judd added, "The left has already picked up on that and they are saying that. Unfortunately they are incorrect. You have to look to the future, we have to be prepared for what's going to come." According to Judd, it is not just about the wall though, there needs to be enforcement of US immigration law as well. "As long as the catch and release program ends, as long as there is a consequence, a proper consequence, applied to violating U.S. law, illegal immigration will continue on the downward spiral." When asked about the decline in arrests along the US border, Judd said, "It's over 50%, no president in modern history has overseen such a drop in border security."
A sense of calm among traders continues even though Congress can't get meaningful legislation done. And they have to do in a short time. After healthcare & tax reform, there is plenty starting with the new budget for more than $4T must be approved in just 10 weeks. Then there is raising the debt ceiling & that will be needed in a few months (nobody is quite sure when). There is growing uncertainty, but gold & Treasuries were quite today while stocks advanced. The Dow would have picked up another 45 points if it wasn't held back by IBM. It has its sights set on 22K.
Dow Jones Industrials