Dow dropped 28, advancers slightly ahead of decliners & NAZ added 4. The MLP index lost 2+ to 300 & the REIT index was fell 1+ to the 352s. Junk bond funds were lower & Treasuries hardly budged in price. Oil slid back to the 46s & gold was up 1 to 1243.
AMJ (Alerian MLP Index tracking fund)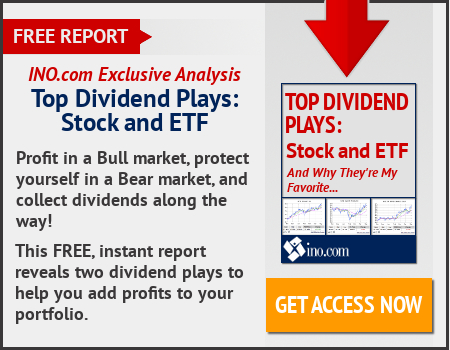 While Pres Trump, marking the end of his first 6 months in office, works toward his first major legislative victories with health care & tax reform, another campaign promise has more quietly come to fruition: deregulation. The Trump administration has withdrawn or delayed 860 proposed regulations in its first 5 months, the beginnings of a regulatory overhaul meant to bolster economic growth. In combination with tax reform, deregulation has been listed as a crucial component of the White House economic agenda, which targets 3% GDP growth over the next couple of years. Federal agencies have withdrawn 469 proposed regulations compared to a fall 2016 report when Obama was pres, according to figures from the White House budget office. This includes 19 regulations with an economic impact of $100M or more. Another 391 regulations have been delayed for further evaluation & consideration. A little over a week into his tenure, Trump signed an executive order requiring any agency requesting the implementation of a new regulation to identify 2 others for elimination. That same order also slashed the regulatory budget to $0 for fiscal year 2017. The Trump administration said the Obama administration introduced rules in the last 5 months of fiscal 2016 that imposed $6.8B in annual costs on the economy, while the rules imposed during Trump's first 5 months have imposed no costs. Some of the rules involve making gov regulations less burdensome. The Interior Dept says it plans to reduce the paperwork burden for outdoorsmen, fish restoration programs & Native American tribes. The Labor Dept intends to streamline the approval process for new apprenticeship programs. The Federal Railroad Administration is planning a rule to give railroads more flexibility for choosing different types of passenger trains. Federal agencies expect to complete 1732 regulations this year, which is about a 20% reduction compared to the fall of 2016. However, the push to ease the US regulatory burden does have its critics. The Natural Resources Defense Council has filed lawsuits saying that suspended rules regarding methane leaks violate the Clean Air Act. Public Citizen, a consumer advocacy group, issued a report saying the deregulation push has been about rewarding corp elites such as automakers & hedge fund firms.
Sherwin-Williams (SHW), a Dividend Aristocrat, sold off after posting weaker-than-expected profit for Q2 & offered soft guidance for the full year as it books charges for its acquisition of Valspar. EPS was $3.36, down from $3.99 in the year-earlier period. Adjusted EPS came to $3.80, well below the consensus of $4.56. The adjusted number includes charges related to the acquisition of Valspar, which closed on Jun 1. Sales rose 16% to $3.74B, just ahead of the $3.72B forecast. The company said the Valspar deal has led it to change its reporting structure into 3 new operating segments; the Americas group will house the previous paint stores group & Latin American coatings group; the consumer brands group will house consumer paint businesses of both companies & the performance coatings group will house Sherwin-Williams & Valspar coatings group along with the automotive refinishes products business. The company expects SHW core net sales to increase by a low to mid single digit percentage in Q3 & expects incremental sales from Valspar to be about $1B. EPS is expected to be $3.70-4.10 in the qtr, including a $1.10 per share charge related to the acquisition. The current consensus is for Q3 EPS of $4.96. For the full year, SHW sales are expected to increase by a mid single digit percentage compared to 2016, while Valspar sales are expected to total about $2.4B. "With annual sales at that level, we are updating our guidance for full year 2017 diluted net income per common share to be in the range of $12.30 to $12.70 per share compared to $11.99 per share earned in 2016," said the company. That includes a $2.50 per share charge for acquisition costs. The current consensus is for full-year EPS of $14.17. The stock sank 8.94. If you would to learn more about SHW, click on this link:
club.ino.com/trend/analysis/stock/SHW?a_aid=CD3289&a_bid=6ae5b6f7
A Rep budget blueprint that would begin to clear a path for a GOP effort to overhaul the tax code this fall is headed to an uncertain fate after winning a key committee vote last night. The Budget Committee plan faces opposition from both hard-core conservatives & more moderate Reps even as it advanced through the GOP-controlled panel on a party-line 22-14 vote. It remains short of the votes required to pass thru the House & advance to the Senate, where further complications await. The plan proposes deep cuts to safety net programs like Medicaid & food stamps & reprises a controversial Medicare plan strongly opposed by Trump, though Reps are expected to only try to deliver on a small fraction of the cuts. Instead, to most Reps on Capitol Hill, the most important element of the plan is the procedural pathway it would clear to allow Reps to pass their top priority, an overhaul of the tax code, later this year without fear of a blockade by Senate Dems. Reps argue that growing deficits & debt are part of the reason for slow economic growth & that big benefit plans like Medicare & Medicaid need changes now to keep them from going broke for future generations. "Both parties in Washington have failed to abide by a simple principle that all American families and small businesses do — that we must live within our means," said Budget Chairman Diane Black. "Balancing the budget requires us to make tough choices, but the consequences of inaction far outweigh any political risks we may face." But like the GOP health care repeal & replace efforts & its moribund hopes to boost infrastructure, the GOP budget outline faces opposition from both wings of the party. Rep conservatives want more of its proposed cuts to actually take effect in follow-up legislation, while moderates want to focus on tax reform instead of cuts to food stamps or federal employee pensions. The nonbinding GOP plan promises to cut more than $5T from the budget over the coming decade, though Reps only appear serious about enacting a relatively modest 10-year, $203B deficit cut over the same period thru filibuster-proof follow-up legislation. But Dem blasted the sweeping cuts in the plan. "This is exactly what the American people don't want or expect out of their government — that we would provide tax cuts for the wealthiest Americans and corporations and pay for it on the backs of people who are struggling to make their lives better," said top panel Dem John Yarmuth of Kentucky. The measure also revives a provocative proposal to turn Medicare into a voucher-like program for future retirees. Experts say that change would likely increase costs for beneficiaries & deny them the coverage guarantees of Medicare.
Union Pacific (UNP) reported a boost in Q2 profit as coal & industrial product shipments pushed revenue higher. The railroad operator saw healthy gains in coal shipments despite a steady slide in demand. EPS jumped to $1.45 & revenue rose 11% to $5.25B. The results beat expectations for EPS of $1.37 & $5.16B in revenue. Revenue from industrial products rose 24% to $1.03B, making up the bulk of the overall results. Coal shipment revenue rose 25% to $619M & agricultural product revenue rose 7% to $907M. The company said business volumes will likely be stronger in H2, though comparisons could be challenging. "In this environment, we will focus on growth opportunities," said Pres & CEO Lance Fritz. The stock fell 1.70. If you would to learn more about UNP, click on this link:
club.ino.com/trend/analysis/stock/UNP?a_aid=CD3289&a_bid=6ae5b6f7
Earnings are coming in uneven, not good given high expectations. Meanwhile those guys in DC are trying to get their act together without much success. Much work needs to be done & they are spinning their wheels, going nowhere. Less glamorous than earnings, the goings on in DC involve $Ts (that's trillions of dollars) which will affect the US economy in a major way. However with the Dow & NAZ at record highs, investors are not worried.
Dow Jones Industrials