Dow fell 55, decliners over advancers 3-1 & NAZ lost 5. The MLP index fell 1+ to the 301s & the REIT index declined 2+ to the 351s. Junk bond funds ran into selling & Treasuries inched higher after recent selling. Oil dropped (more below) & gold was off a tad.
AMJ (Alerian MLP Index tracking fund)
| | | | | | | |
| --- | --- | --- | --- | --- | --- | --- |
| CL=F | Crude Oil | 46.58 | | -0.49 | -1.0% | |
| | | | | | | |
| --- | --- | --- | --- | --- | --- | --- |
| GC=F | Gold | 1,218.30 | | -0.90 | -0.1% | |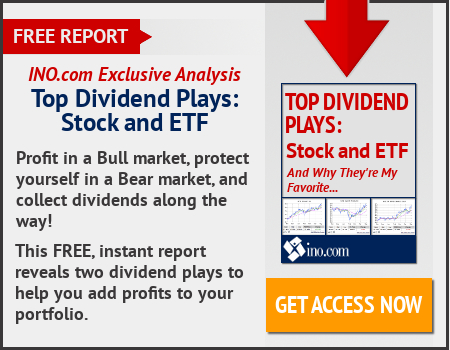 Crude oil fell, snapping the longest winning streak this year, as Russia was said to oppose any proposal to deepen OPEC-led production cuts. Futures dropped over 1% after 8 straight sessions of gains. Russia wants to continue with the current deal & any further supply curbs would send the wrong message to the market, according to gov officials. The $ strengthened, reducing the appeal of commodities denominated in the currency. While prices have surged during the past week, oil remains in a bear market amid concerns that rising global supply will offset output cuts from OPEC & its partners. Libya & Nigeria, exempt from the OPEC-led curbs, accounted for ½ of the group's production boost last month. West Texas Intermediate for Aug delivery was down 59¢ at $46.48 a barrel after gaining almost 11% in the 8 days thru Mon.
Crude Tumbles After Russia Opposes Deeper Production Cuts
The US warned North Korea that it is ready to fight if provoked, as Pyongyang claimed another weapons-development breakthrough following its launch of an intercontinental ballistic missile a day earlier. The regime, having demonstrated its capacity to reach the US with a missile, yesterday touted another achievement of the test launch: It claimed that its missile warhead--the forward section, which carries the explosive--can withstand the extreme heat & pressure of re-entering the atmosphere. If true, the claim couldn't be independently verified, that would clear another hurdle in developing a nuclear-tipped missile that can reach American cities. As tensions rose, Gen. Vincent Brooks, the top American military commander in South Korea, said that the US & South Korea are prepared to go to war with the North if given the order. "Self restraint, which is a choice, is all that separates armistice and war," Gen. Brooks said. "We are able to change our choice when so ordered....It would be a grave mistake for anyone to believe anything to the contrary." Earlier in the day, allied armies conducted a rare live-fire drill, launching tactical surface-to-surface missiles off the east coast of Korea--an action they said was aimed directly at "countering North
Korea's destabilizing and unlawful actions on July 4." The drill & tough language appeared meant to reassure Seoul after North Korea's successful ICBM test, a significant advance. Sec of State Rex Tillerson described the development as an escalation of the threat to the US. It came despite years of sanctions & warnings aimed at preventing Kim Jong Un's regime from reaching the milestone.
German Chancellor Angela Merkel is criticizing US policy ahead of the G20 leaders summit that she is hosting. Merkel repeated a comment that she had made at a campaign event in late May, saying that Europe can no longer entirely rely on the US. In an interview, Merkel was asked if she still stood by that statement. "Yes, exactly that way. It is, for example, open whether we can and should in the future rely on the U.S. investing so much as it has so far in the United Nations' work, in Middle East policy, in European security policy or in peace missions in Africa." She added globalization is seen in the US administration as a process that doesn't produce "win-win situations" & added that Pres Trump's administration saw globalization as creating winners & losers.
North Korea is acting up & that is enough to shake the stock market. In addition, the dispute between Saudi Arabia & allies against Qatar is becoming more serious. Additionally Trump is going to Europe to calm nerves of allies. Growing uncertainties are getting the attention of traders & stocks are being sold. But the Dow remains close to its record highs. Stay tuned for new developments.
Dow Jones Industrials