Dow rose chump change (call that even), advancers were a little higher than decliners & NAZ added 16. The MLP index gained a fraction to the 295s & the REIT index slid back pennies the 341s. Junk bond funds went up & Treasuries inched higher. Oil shot up to the 45s (more below) & gold rose a tad.
AMJ (Alerian MLP Index tracing fund)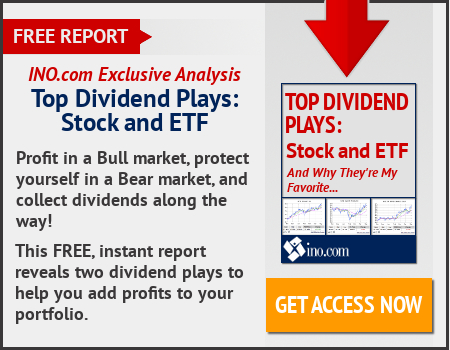 Majority Leader Mitch McConnell said he's delaying the Aug recess by 2 weeks after divided lawmakers have been unable to agree on how to revise health-care legislation he proposed to replace Obamacare. He said that the 5-week break will be shortened "to provide more time to complete action on important legislative items and process nominees that have been stalled by a lack of cooperation from our friends across the aisle." His move provides breathing room to finish a health-care overhaul & start on a backlog of other must-do business, including a defense policy bill. Lawmakers are also months behind schedule on the budget, face a deadline to raise the debt limit & must pass an appropriations bill by Sep 30 to avoid a gov shutdown. Pres Trump has called on lawmakers to complete health-care legislation before going on recess. If there were an imminent vote in the Senate, House Rep leadership would keep their chamber in session into the beginning of Aug, according to a GOP aide. If the Senate works further into Aug & passes a health-care bill, there would be intense pressure from the Trump administration to bring House members back for a vote, according to the aide. Conservative Reps in the Senate held a news conference before McConnell's announcement to call on Rep leadership to keep the chamber open during the Aug recess to complete health-care legislation.
Senate Delays August Recess to Work on Health-Care Bill
Federal Reserve Governor Lael Brainard sounded a note of caution over further interest-rate increases while signaling she's comfortable with pressing ahead "soon" with plans to start shrinking the central bank's $4.5T balance sheet. "I will want to monitor inflation developments carefully, and to move cautiously on further increases in the federal funds rate, so as to help guide inflation back up around our symmetric target," Brainard said. Brainard added that the Fed's policy rate, currently in a target range of 1-1.25%, was not far from its neutral level that would neither stimulate nor hold back economic growth. "The neutral level of the federal funds rate is likely to remain close to zero in real terms over the medium term," she said. "If that is the case, we would not have much more additional work to do on moving to a neutral stance." Brainard led the dovish side of the Fed's rate debate thru much of 2016, arguing that global economic conditions made tighter monetary policy risky. She backed increases in Dec & twice this year amid a rosier intl picture & signs of gathering inflation in the US. That momentum in inflation has disappeared in recent months, however, with the core measure of the Fed's preferred gauge slowing to 1.4% in the 12 months thru May, well below the central bank's 2% target. On the balance sheet, Brainard indicated a willingness to get its roll-off underway. "If the data continue to confirm a strong labor market and firming economic activity, I believe it would be appropriate soon to commence the gradual and predictable process of allowing the balance sheet to run off," she said. Overall, her comments suggest she'd back the start of balance sheet reduction as early as Sep, but she might resist a rate hike before the end of the year. Investors expect the Fed to hike once more in 2017, most likely in Dec.
US crude producers are still set to pump record amounts of the commodity next year, but less so than previously projected, according to the latest gov estimates. Domestic output will average 9.9M barrels a day next year, the Energy Information Administration (EIA) said in its monthly Short-Term Energy Outlook. That's down from a Jun estimate of 10.01M barrels. The previous annual record of 9.6M was set in 1970. This was the first time the EIA lowered its forecast for 2018 production since the agency started posting the estimates in Jan. The agency also cut its 2018 price forecast for West Texas Intermediate crude, the US benchmark, to $49.58 from last month's estimate of $53.61. The EIA lowered its 2017 estimate to $48.95 from $50.78. Brent crude, the global benchmark, is projected to average $51.58 next year & $50.79 this year, compared with prior estimates of $55.61 & $52.69 in Jun. For 2017, domestic production is seen at 9.33M barrels a day, unchanged from the Jun outlook. Global production is forecast to be 100.2M barrels a day next year with demand at 100M barrels a day.
German Chancellor Angela Merkel says she's open to restarting talks with the US on a trade deal with the EU. Merkel told a business audience in Bavaria that Pres Trump's administration had signaled it is ready to negotiate & that "for me a Trans-Atlantic agreement remains on the daily agenda." On a trip to Berlin last month, Commerce Sec Wilbur Ross said the US & EU should have a free trade agreement. Negotiations for the Trans-Atlantic Trade & Investment Partnership deal, known as TTIP, started under the Obama administration but have been stalled since last year. Merkel says protectionist policies can be self-defeating. She says "it's been repeatedly shown that open markets have economic advantages for all parties involved."
Oil prices surged almost 2% along with rising gasoline & heating oil futures after a report showed European product stockpiles fell despite an increase in refinery crude runs. European refineries increased their crude oil intake in Jun, but stocks of oil products, particularly diesel, slid, Euroilstock data showed. Benchmark Brent futures were up 84¢ (1.8%) at $47.72 a barrel, while West Texas Intermediate crude was up 82¢ (1.9%) at $45.22 per barrel. US heating oil futures were also up almost 2%. The European inventory report came ahead of weekly data on US crude inventories (above). Analysts forecast that US crude inventories fell 3.2M barrels while gasoline & distillate stocks each rose by 1.5M barrels. Crude prices remain about 17% below 2017 opening levels despite a deal led by OPEC to cut production from Jan. OPEC agreed with Russia & some other major exporters to cut output about 1.8M barrels per day (bpd) until Mar 2018. But production elsewhere has risen as OPEC has held back. US oil production has jumped more than 10% over the last year to 9.34M bpd. Nigeria & Libya, OPEC members exempt from production limits, have also increased output.
Oil jumps almost 2% after European storage data
DC drama drags on as those guys want to play games on what Donald's Jr's e-mails really mean. More importantly, the Senate is trying to get serious about passing important legislation. However that remains hazy as usual in DC. With Trump in command, there is rarely a dull moment in DC.
Dow Jones Industrials