Dow lost 4, decliners over advancers 5-4 & NAZ was off 5. The MLP index fell a fraction to the 297s & the REIT index was fractionally higher in the 346s. Junk bond funds were mixed & Treasuries declined. Oil rose in the 45s & gold slid back a tad.
AMJ (Alerian MLP Index tracking fund)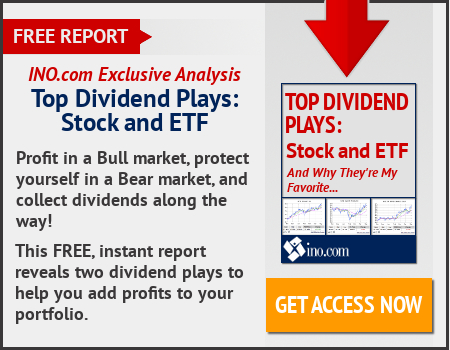 Senate Majority Leader Mitch McConnell will take another run at an Obamacare repeal plan & this time he's got leverage: more than $230B he can spend over 10 years to sweeten the bill for Rep holdouts. A new proposal discards earlier plans to repeal a series of Obamacare taxes on the wealthy, a move that effectively frees up that cash. He could spend the money on more care to win support from moderates. McConnell hasn't said how he's planning to satisfy moderates within his party without alienating conservatives, who support deep spending cuts. Reps say leaders haven't told them yet which components of the part of the US health care system will benefit. McConnell also has the flexibility to add about another $200B in spending to the bill that was put toward deficit reduction in his first draft, leaving him with $430B with which to try to win over votes. For the measure to pass, & Reps to live up to their promise to eliminate Pres Obama's signature domestic accomplishment, they can lose no more than 2 GOP votes from their 52-48 majority amid unanimous Dem opposition. Without having seen McConnell's latest plan, more than ½ a dozen Rep & Dem senators have discussed alternatives, a bipartisan approach that would infuriate conservatives & probably would be a hard sell in the House, where lawmakers in May passed their own plan to gut Obamacare.
McConnell Seeks to Sway GOP Holdouts With New Health Bill
Members of OPEC boosted oil production in Jun, reflecting their worst compliance with coordinated production cuts in 6 months. The International Energy Agency said global oil supplies increased 720K barrels a day in Jun, including 340K barrels a day in new OPEC production. Saudi Arabia, the largest producer in OPEC, posted stronger crude output during the month. Nations that aren't participating in the cuts, such as Nigeria & Libya, also pumped more oil. Compliance with this year's cuts slipped to 78% from 95% in May, according to the IEA's estimates. 21 OPEC nations reached an agreement late last year that called for a reduction of roughly 1.8M barrels a day in oil production. OPEC cut production in order to boost oil prices, which continue to feel downward pressure from a global supply glut. US drillers, especially in shale plays like the Permian, are on pace to pump oil at a record level in 2018, according to the Energy Information Administration. The IEA predicts that oil demand will rise to 1.5M barrels per day in Q2 of this year from 1M in Q1. US oil futures were up 22¢ (0.5%) to $45.71 a barrel .
OPEC compliance with oil cuts worsened in June
The number of Americans applying for unemployment benefits fell for the first time in a month, bolstering the Fed's view that the labor market is firming. Initial jobless claims, a measure of workers laid off, dropped 3K to a seasonally adjusted 247K last week, the Labor Dept said. The forecast called for 245K new claims. Weekly claims figures are rough estimates & tend to be volatile. A more-reliable measure, the four-week moving average of claims, rose by 2K to 245K. Claims had climbed for 3 straight weeks before the latest drop. But they have consistently remained near 4-decade lows this year, as most employers expand or hold steady rather than cut positions in a stable economy. The economy added 222K jobs in Jun & the unemployment rate stood at 4.4%, near its lowest level in 16 years. With the labor market appearing at or near full employment, markets increasingly expect the Fed to next raise short-term rates again in Dec. The number of continuing unemployment benefit claims, those drawn by workers for more than a week, fell 20K to 1.945K in the latest week.
U.S. Jobless Claims Fell by 3,000 to 247,000
After the latest proposal to fix a broken healthcare system has been proposed, the markets don't know what to do. Chances are this is another piece of empty legislation. Those guys in DC don't know how to make it happen & frustration with bumbling is negatively affecting consumer confidence. But stocks keep taking in all in stride with the Dow essentially at a new record. But nobody knows how long this enthusiasm will last.
Dow Jones Industrials