Dow gained 33 to another record, advancers over decliners about 5-4 & NAZ lost 7. The MLP index was fractionally lower to the 297s & the REIT index was off a fraction to the 353s. Junk bond funds rose & Treasuries went higher. Oil advanced & gold continues in demand (more on both below).
AMJ (Alerian MLP Index tracking fund)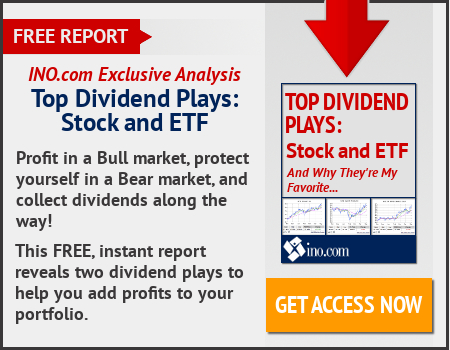 North Korea test-fired its 2nd intercontinental missile within a month today, a provocation that heightens pressure on the US & China to find ways to reign in Kim Jong Un's nuclear ambitions. The Pentagon's assessment is the projectile is another ICBM that traveled about 1K kilometers (621 miles). South Korea's presidential office also said it believed the latest missile was an ICBM. Japan's Chief Cabinet Secretary Yoshihide Suga said the missile, which was launched late tonight, flew for about 45 minutes & landed in the country's exclusive economic zone. South Korea's Joint Chiefs of Staff said it reached an altitude of about 3700 kilometers, which is nearly 1K kilometers higher than the Jul 4 test. The launch showed progress toward a missile capable of hitting US cities such as Denver or Chicago. South Korean Pres Moon Jae-in's office said he'd ordered a show of force in response to North Korea's actions, including a joint US ballistic missile test & called for talks with the US to consider the deployment of more Thaad launchers to South Korea. Moon previously put the roll out of further components of the missile shield on ice pending an environmental impact study.
North Korea Test-Fires Second ICBM of Month in New Provocation
Gold prices settled at their highest level since mid-Jun, up 1.1% for the week, as reports of another missile test in North Korea & further weakness in the $ boosted investment demand for the precious metal. August gold added $8.40 (0.7%) to settle at $1268 an ounce, making for its 3rd weekly gain in a row.
The number of rigs exploring for oil and natural gas in the US increased by 8 this week to 958. A year ago, just 463 rigs were active. Baker Hughes said that 766 rigs sought oil & 192 explored for natural gas this week. Among major oil- and gas-producing states, New Mexico gained 4 rigs, Oklahoma increased by 3 & Louisiana, Ohio, West Virginia & Wyoming each gained 1. Texas declined by 1 rig. The rig count peaked at 4530 in 1981 & bottomed out in May of 2016 at 404.
Oil prices rose to 2-month highs, putting crude on track for the strongest weekly percentage gains this year as investors continued to digest signs of easing oversupply. US crude & gasoline inventories fell much more steeply than expected in the latest week. US refineries processed an average of almost 17.3M barrels of crude per day last week, up 620K bpd from the same week in 2016. The world's biggest oil exporter Saudi Arabia said it would further reduce oil output in Aug. West Texas Intermediate (WTI) crude futures were up 57¢ at $49.61 a barrel, after also touching a 2-month peak of $49.78 a barrel. Oil futures posted the biggest weekly percentage gains this year with a rise of more than 8%.
Oil jumps to 2-month high, heads for biggest weekly rise of 2017
The cost of employing the average US worker rose 0.5% in Q2 but showed little acceleration despite the tightest labor market in years. The forecst called for a 0.6% gain in the employment cost index. (ECI) Still, there's little evidence of a broad upswing in the cost of labor. Over the past 12 months, employment costs have risen an unadjusted 2.4%, the gov said. That's just a touch higher than the 2.3% rate one year earlier. The ECI reflects how much companies, govs & nonprofit institutions pay their employees in wages & benefits. Wages, 70% of employment costs, rose 0.5% in Q2 & benefits climbed 0.6%.
The Dow advanced but the rest of the market was sluggish. Earnings are coming in less than impressive & the North Korea missle launch was another damper for the stock market. Then there is the confusion in DC which is going from bad to worse. Hard to believe it can get worse. Even if those guys work on tax reform, that will not go smoothly. No wonder gold continues in demand.
Dow Jones Industrials
.