Dow went up 19, decliners slightly ahead of advancers & NAZ added 17. The MLP index was fractionally lower to the 294s & the REIT index lost 1+ to 340. Junk bond funds inched higher & Treasuries were slightly lower. Oil was up in the 44s (more below) & gold pulled back 6 to 1207.
AMJ (Alerian MLP Index tracking fund)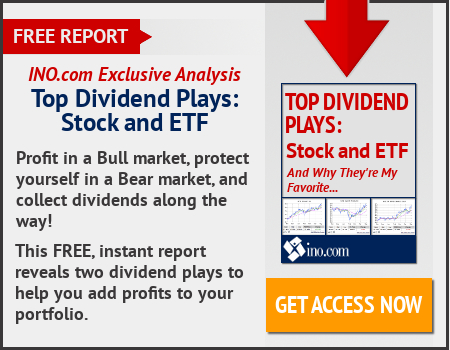 Saudi Arabia told OPEC it pumped 10.07M barrels a day in Jun, according to a leaker, exceeding its production limit for the first time since brokering a deal to curb global crude supply to counter a glut. The world's biggest oil exporter boosted output from 9.88M barrels a day in May, surpassing the limit of 10.058M it accepted in an agreement between OPEC & other major suppliers including Russia. Under the deal reached in Dec, Saudi Arabia agreed to reduce production by 486K barrels a day, the most of any country participating in the cuts. Crude has declined 18% this year, entering a bear market in Jun amid concerns that rising world supply will outweigh production cuts from OPEC & allied producers that took effect in Jan. The producers decided in May to extend their curbs thru Mar 2018, as the oil market had yet to stabilize. Benchmark Brent crude was 52¢ lower at $46.36 a barrel.
The EU has completed an association deal with Ukraine which should boost trade between the 2 & keep the eastern European nation firmly linked to the EU. After a long ratification process held up by a referendum in the Netherlands, the 28-nation EU said the economic & political agreement should kick in on Sep 1. The agreement comes on the eve of an EU-Ukraine summit in Kiev. Ukraine was torn for years whether to align itself with Russia or the EU, but a fundamental change came when Russia invaded Ukraine's Crimea peninsula 3 years ago. Fighting has continued in eastern Ukraine since then between Russian-based separatists & gov forces.
EU completes association deal with Ukraine
China's auto sales rebounded in Jun on the strength of SUV demand but rose just 2.3% from a year earlier following a sales tax hike & weak economic growth. Drivers in the world's biggest auto market by number of vehicles sold bought 1.8M sedans, SUVs & minivans, an industry group said, after sales in May shrank 2.6%. Total vehicle sales, including trucks & buses, rose 3.6% to 2.2M, according to the China Association of Automobile Manufacturers. SUV sales rose 15.7% to 741K, helping to offset a 4.3% contraction in purchases of sedans to 883K. Passenger vehicle sales for H1 rose just 1.6% from a year earlier to 11.2M, down sharply from 2016's full-year growth of 15%. Last year's demand was propped up after a 10% sales tax on small-engine vehicles was cut by ½. Demand weakened after part of that tax was restored in Jan, raising it from 5% to 7.5%. General Motors (GM) sales of GM-brand vehicles & its Chinese partners rose 4.3% from a year earlier to 285K. SUV sales soared 42%. Ford (F) sales rose 15% to 100K vehicles. But H1 sales contracted 7% to 537K. Nissan, the biggest-selling Japanese brand in China, sales rose 8.9% from a year ago to 118K. YTD sales were up 6.7% at 650K. Toyota (TM) sales rose 11% to 106K vehicles. H1 sales were up 10.5% from a year earlier at 624K. Mercedes-Benz sales rose 34.5% to 292K & YTD sales rose 13.7% to 1.1M.
China's auto sales rise 2.3 percent in June
This is another quiet day in the stock market. Earnings from the big banks will be reported later this week & next week industrials will be reporting. Meanwhile Congress is trying to get its act together on healthcare. That looks like a loosing cause. However the popular averages remaining near record levels don't mind.
Dow Jones Industrials