Dow dropped 56, decliners over advancers better than 3-2 & NAZ gave back 9. The MLP index lost a fraction taking it to 300 & the REIT index was fractionally lower to the 351s. Junk bond funds were mixed & Treasuries rose in price. Oil pulled back (see below) & gold went up to 1250.
AMJ (Alerian MLP Index tracking fund)
| | | | | | | |
| --- | --- | --- | --- | --- | --- | --- |
| CL=F | Crude Oil | 46.48 | | -0.44 | -0.9% | |
| | | | | | |
| --- | --- | --- | --- | --- | --- |
| GC=F | Gold | 1,249.70 | | 4.20 | 0.3% |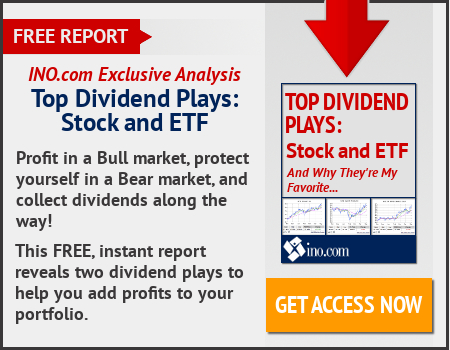 Even in his final days as CEO of General Electric (GE), a Dow stock, Jeffrey Immelt couldn't escape the stench of oil. Earnings are likely to end the year near the bottom end of the projected range amid hurdles in the oil & gas market, the company said as it reported earnings & shares plunged the most in almost 2 years. "The resource markets remain challenging," Immelt said. The company is seeing "pressure in power and oil and gas." The outlook marks a disappointing end to Immelt's tumultuous 16-year tenure as CEO, a period in which GE trailed the broader stock market. Oil has become a symbol of the company's recent hurdles after Immelt built up the crude business thru multibillion-dollar acquisitions in the years before the market collapsed. He closed a deal this month to merge those assets with Baker Hughes (BHI), with GE retaining a majority stake in the combined entity. This year's earnings are likely to be near the bottom of the company forecast for $1.60-1.70, CFOr Jeff Bornstein said. Industrial operating cash flow will also be toward the low end of the outlook for $12-14B. John Flannery will take over from Immelt on more about Aug 1. Q2 adjusted EPS fell to 28¢, exceeding the 25¢ estimate. Sales declined 12% to $29.6B, compared with $29.2B expected. The stock dropped 89¢. If you would like to learn more about GE, click on this link:
club.ino.com/trend/analysis/stock/GE?a_aid=CD3289&a_bid=6ae5b6f7
GE Tumbles After CFO Says Earnings Are Trending to Low End of Forecast
Schlumberger (SLB), the world's largest oilfield services provider, reported better-than-expected quarterly profit & revenue, as strong demand in North America helped offset weakness in Europe & the Middle East. Revenue rose 4.2% to $7.46B in Q2, beating the estimate of $7.23B. Revenue from North America surged nearly 27% to $2.20B. Excluding items, EPS was 35¢, above expectation of 30¢. The stock rose 35¢. If you would like to learn more about SLB, click on this link:
club.ino.com/trend/analysis/stock/SLB?a_aid=CD3289&a_bid=6ae5b6f7
Oil prices fell after a consultancy report forecast a rise in OPEC production for Jul despite the group's pledge to curb output, reigniting concerns the market will stay awash with crude. OPEC crude production s expected to rise 145K barrels per day (bpd) this month, taking the group's combined output above 33M bpd. Higher supply from Saudi Arabia, the United Arab Emirates (UAE) & Nigeria would drive this month's gains. The news weighed on oil prices which had been trading in positive territory for most of the session. West Texas Intermediate (WTI) crude futures traded at $46.52 a barrel, down 40¢. OPEC & some non-OPEC states, such as Russia, pledged to cut production by 1.8M bpd between Jan this year & the end of Mar 2018. The UAE minister, whose country's oil output has been rising, said he was committed to the cut & he hoped the deal would have a significant impact in Q3 & Q4. Oil traders are looking ahead to Mon's meeting of several ministers from OPEC & non-OPEC members in Russia to see if it would address rising production from Nigeria & Libya, which have been exempted from the cuts. Kuwaiti Oil Minister Essam al-Marzouq, whose country heads the joint ministerial committee, said attendees would discuss steps for continuing implementation of the production cut agreement. The committee, known as the JMMC, can make recommendations to OPEC & other producers to adjust the deal, if necessary.
Oil falls on report showing OPEC deal compliance falling in July
Earnings continue to be less than robust. When the stock market is priced to perfection, those flaws hurt. Meanwhile DC is still spending a lot of time going nowhere fast. The Dow is up a massive 1.9K since Trump took command 6 months ago & that was from a lofty level. As said before, that performance will be difficult to match in the next 6 months.
Dow Jones Industrials