Dow gained 85, decliners over advancers 4-3 while NAZ lost 40. The MLP index fell 2+ to the 298s & the REIT index was off pennies in 354s. Junk bond funds hardly budged & Treasuries remained weak. Oil went up (more below) & gold shot up 11 to 1260.
AMJ (Alerian MLP Index tracking fund)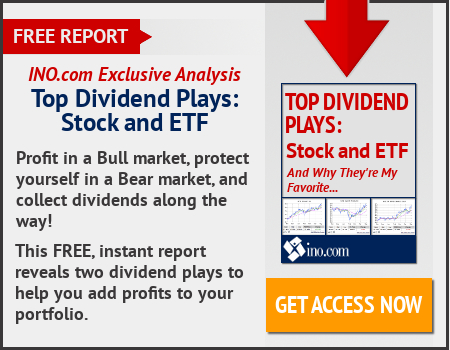 While Rep lawmakers in the Senate struggle to flesh out their next step toward repealing ObamaCare, White House officials & GOP congressional leaders turned their attention toward tax reform, officially killing the proposal for a border-adjusted tax. "We are now confident that, without transitioning to a new domestic consumption-based tax system, there is a viable approach for ensuring a level playing field between American and foreign companies and workers … While we have debated the pro-growth benefits of border adjustability, we appreciate that there are many unknowns associated with it and have decided to set this policy aside in order to advance tax reform," Treasury Sec Steve Mnuchin, National Economic Director Gary Cohn & the Rep Congressional leadership said. The border-adjustment tax caused concern among some in the business community, particularly retailers who rely on imports to manufacture goods. The note also outlines key proposals that will be contained in the legislation that Congressional leaders are set to begin working on, including lowering the business tax rate, reducing "tax rates as much as possible," increasing capital expensing & making sure the legislation is permanent. Pres Trump is on board with the agreed upon principles. Another key part of the release involved tax reform timing. While previously, lawmakers had said to expect a bill by Sep, today lawmakers broadened the timeframe to the "fall."
Verizon (VZ), Dow stock, shares rose sharply after the company reversed course & added more customers who pay a wireless bill every month. The company had lost customers, the most lucrative, in Q1, an unusual blip for the largest US wireless carrier. It launched an unlimited data cellphone plan in Feb to keep it attractive to customers. All major carriers now offer unlimited-data plans. VZ added 614K wireless customers who pay monthly bills in Q2, similar to the 615K gained a year ago. That includes cellphones but also tablets, smartwatches & other connections. It returned to adding cellphone customers as well, those had also dropped in Q1. In its Fios cable division, VZ lost video subscribers & added internet customers. Q2 EPS was $1.07, compared with 17¢ the year before. EPS, adjusted for one-time gains & costs, was 96¢, matching the estimate. Revenue was nearly unchanged at $30.55B, topping the forecast of $29.91B. The stock soared 3.44 (8%). If you would lie to learn more about VZ, click on this link:
club.ino.com/trend/analysis/stock/VZ?a_aid=CD3289&a_bid=6ae5b6f7
Oil prices rose to an 8-week high, as a rally in US gasoline futures spurred further gains this week that came after key OPEC members pledged to reduce exports & the US gov reported a sharp decline in crude inventories. US gasoline futures were the biggest percentage gainer in the petroleum complex (0.7%) at $49.07. During the session, both contracts traded at their highest since May 31, putting them in technically oversold territory near their 200-day moving averages, which traders called a point of technical resistance. Yesterday, the Energy Information Administration reported a 7.2M barrel drop in US inventories in the latest week, much more than the 2.6M barrels forecast. Saudi Arabia said this week it planned to limit crude exports to 6.6M barrels per day (bpd) in Aug, about 1M bpd below the level last year. Kuwait & United Arab Emirates, fellow members of OPEC, have also promised export cuts. US shale producers announced plans this week to cut spending for this year. But some analysts doubted whether shale drilling would slow for long. US fuel exports are on track to hit another record in 2017.
Oil rises with gasoline futures to highest since May
This was an unusual day for the stock market. Dow set a new record while the rest of the stock market was weak. Tech shares have had a good run, but sellers took profits today. The goings on in DC could be affecting traders. That's hard to tell because nobody has any idea of what is really going on there. The healthcare bill seems to be a lost cause. Maybe the stock market is accepting that & is turning its attention to tax reform, something it understands better. The Dow still needs about 200 (after buying into the close) to top 22K while gold is near its highs since last Nov. Both are not supposed to go up together.
Dow Jones Industrials