Dow dropped 106, decliners over advancers almost 2-1 & NAZ fell only 3. The MLP index lost 1 to the 301s & the REIT indexwas off pennies in the 351s. Junk bond funds hardly changed & Treasuries went higher. Oil rose in the 46s & gold added 7 to 1241 on growing uncertainties in DC.
AMJ (Alerian MLP Index tracking fund)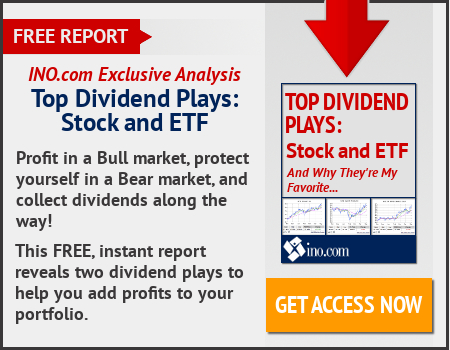 Reps were in chaos over healthcare legislation after a 2nd attempt to pass a bill in the Senate collapsed yesterday, with Trump calling for an outright repeal of Obamacare & others seeking a change in direction toward bipartisanship. "Regretfully, it is now apparent that the effort to repeal and immediately replace the failure of Obamacare will not be successful," Senate Majority Leader Mitch McConnell. 2 of his Senate conservatives announced just hours earlier that they would not support the leader's latest version of legislation to repeal portions of Obamacare & replace it with new, less costly healthcare provisions. McConnell no longer had enough votes to pass a Rep healthcare bill in the 100-member Senate. The developments had an immediate impact on financial markets as Asian shares stepped back from more than 2-year highs on Tues & the $ extended losses. In the US, the latest setback delivered a major blow to Trump, who has failed to win any major legislative initiative in the first 6 months of his presidency. In response, Trump said on Twitter Congress should immediately repeal Obamacare & "start from a clean slate" on a new healthcare plan. He said Dems would join such an effort, even though they have refused to have any part of an Obamacare repeal. McConnell, apparently backing Trump's latest approach, announced that he would try to bring legislation to repeal Obamacare to the Senate floor in coming days, but with a 2-year delay in implementation to assure a smooth transition. The idea was rejected by Reps months ago in favor of simultaneously repealing & replacing Obamacare. Rep Senator John McCain, who is recovering from surgery in his home state of Arizona, urged a much different change of course - bipartisanship.
US import prices fell for a 2nd straight month in Jun amid further declines in the cost of petroleum products, suggesting inflation pressures could remain benign for a while. The Labor Dept said that import prices decreased 0.2% last month after an upwardly revised 0.1% decline in May. The forecast called for import prices slipping 0.2% in Jun after a previously reported 0.3% drop in May. In the 12 months thru Jun, import prices increased 1.5%, the smallest gain since last Nov & followed May's 2.3% increase. The year-on-year increase in import prices has slowed sharply since posting 4.7% in Feb, which was the biggest advance in 5 years. The report came on the heels of data last week showing consumer prices were unchanged in Jun & the annual CPI rate increasing 1.6%, the smallest rise since Oct 2016. Low oil prices are largely curbing both domestic & imported inflation pressures. Other factors such as declining prices for mobile phone services have also contributed to pushing inflation below the Fed's 2% target. Persistently low inflation is expected to have an impact on the timing of a 3rd interest rate increase this year from the Fed, which is expected to come in Dec. Last month, prices for imported petroleum fell 2.2% after decreasing 1.2% in May. Imported petroleum prices have not risen since gaining 0.8% in Feb. Import prices excluding petroleum edged up 0.1% after being unchanged the prior month. Import prices excluding petroleum increased 1.4% in the 12 months thru Jun. Prices for imported capital goods rose 0.2%, the largest increase since May 2014. Imported motor vehicle prices fell 0.2%, while the cost of imported food increased 0.9%. The report also showed export prices fell 0.2%, pushed lower by decreasing agricultural prices, after dropping 0.5% in May. They rose 0.6% year-on-year after gaining 1.5% in May.
US import prices post second monthly drop
A survey of investment analysts shows optimism about the German economy fell slightly in Jul. The ZEW research institute's indicator fell 1.1 points to 17.5, remaining below the survey's long-term average of 23.8. ZEW head Achim Wambach said the results didn't change the outlook much. He said that "our overall assessment of the economic development in Germany remains unchanged compared to the previous month." Germany's economy, the largest in the 19-country eurozone, has been growing steadily thanks to exports & strengthening consumer demand amid low unemployment at home. Output rose 0.6% in Q1 from the previous 3-month period, & 1.7% from the year before.
Early earnings reports on have been less than spectacular. With expectations running high, variances are likely to be negative. The goins on in DC are going from bad to worse with healthcare legislation needing life support. There has been a lack of leadership from the Reps. Behind that is tax reform which could have bigger implications for the stock market. As a result, gold & Treasuries are back in demand,
Dow Jones Industrials