Dow gained 62, decliners modestly ahead of advancers & NAZ was down 6. The MLP index gave back 1+ to the 296s & the REIT index fell 1+ to the 352s. Junk bond funds did little & Treasuries pulled back slightly. Oil is sliding lower in the 49s (more below) & gold was off a tad.
AMJ (Alerian MLP Index tracking fund)
| | | | | | | |
| --- | --- | --- | --- | --- | --- | --- |
| CL=F | Crude Oil | 49.46 | | -0.25 | -0.50% | |
| | | | | | | |
| --- | --- | --- | --- | --- | --- | --- |
| GC=F | Gold | 1,266.50 | | -1.90 | -0.2% | |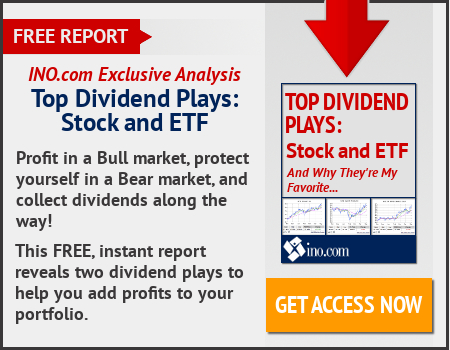 Oil was flat near 2-month highs, putting Jul on track to become the strongest month so far this year, as news of a producers' meeting next week added to bullish sentiment driven by the threat of US sanctions against OPEC-member Venezuela. Investors also eyed a tightening US market after heavy inventory falls & slower new oil rig additions last week. Some OPEC & non-OPEC members will meet on Aug 7-8 to assess how the group can increase compliance with production cuts that began on Jan 1. US light crude oil traded briefly above $50 per barrel for the first time in 2 months before easing back to around $49.53 a barrel. Hedge funds and money managers have raised bullish bets on US crude oil to their highest in 3 months. The US is considering imposing sanctions on Venezuela's oil sector in response to Sun's election of a constitutional super-body, which DC has denounced as a "sham" vote. US production has hampered efforts to rebalance the market but signs the market is tightening have emerged. US output dipped 0.2% to 9.41M barrels per day (bpd) in the latest week, after rising more than 10% since mid-2016.
Oil near two-month high as producers set to meet again
China's official factory gauge dialed back a notch in Jul as a push by authorities to curb financial risks spreads. The manufacturing purchasing managers index slowed to 51.4 in Jul, missing 51.5 forecast & down from 51.7 in Jun. The non-manufacturing PMI was 54.5 versus 54.9 a month earlier (numbers higher than 50 indicate improving conditions). The world's 2nd-largest economy performed more strongly than anticipated in H1, buoyed by a turnaround for exports & resilient domestic demand. A statistics official attributed the slowdown in manufacturing activities in Jul to high temperatures in some regions & floods in others, while some factories had regular equipment maintenance. Challenges lie ahead for H2 as policy makers slow the pace of credit expansion & vow to tackle excessive leverage. Reading of input prices accelerates to 57.9, output prices climbs to 52.7. New export orders index slips to 50.9, manufacturing PM shows. Large firms more optimistic, but confidence slides for small & medium-sized enterprises. Companies kept increasing procurement & have higher confidence in future development. Almost 40% of companies said labor costs are rising.
China's Factory Gauge Suggests Economic Momentum Faded in July
A senior Chinese trade official said the issue of China-US trade should be kept separate from the issue of North Korean security threats, pushing back on statements from Pres Trump. Vice Commerce Minister Qian Keming's remarks came after Trump over the weekend complained that China had benefited massively from trade with the US while providing no help resolving problems with North Korea. "North Korea's nuclear issue and the issue of trade between China and the United States are two different issues. They are not related. You cannot speak about them together," Qian told reporters. He also emphasized the mutual benefits of China's trade and investment with the US, rebuffing Trump's repeated claims that Beijing has exploited liberal US trade policies to its own advantage. Trump sent a pair of tweets on yesterday, saying: "I am very disappointed in China. Our foolish past leaders have allowed them to make hundreds of billions of dollars a year in trade, yet...they do NOTHING for us with North Korea, just talk. We will no longer allow this to continue. China could easily solve this problem!" UN Ambassador UN Nikki Haley joined in the criticism, saying China "must decide whether it is finally willing to take this vital step" of getting tough on the North. China is the North's biggest trade partner and food and fuel aid source, leading the U.S. and others to press Beijing to use its leverage to rein in Pyongyang's behavior by cutting off assistance or agreeing to harsher sanctions. Chinese companies also have a virtual monopoly on investments in North Korea's economy, particularly natural resources. China however says its influence with Pyongyang is overblown & has declared repeatedly that it would not agree to measures that could bring about the collapse of the regime and create chaos along its border. Also, Qian said China reported trade volume rose in H1 against the same period last year, ending a 2-year decline. Imports rose 19.6% in the period Jan-Jun, while exports rose 25.7%.
The good news for stocks is that the Dow climbed to a new high, about 100 under 22K. But market breadth is negative & NAZ is slipping lower. Earnings season is winding down & the goings on in DC show no sign of calm. Aug could be a volatile month for stocks.
Dow Jones Industrials