Dow was down 31, decliners over advancers 4-3 & NAZ lost 2. The MLP index fell 2+ to the 297s & the REIT index was up pocket change in the 352s. Junk bond funds crawled higher & Treasuries advanced along with gold. Oil declined on more supply worries & gold jumped up 9 to 1255 (more on both below).
AMJ (Alerian MLP Index tracking fund)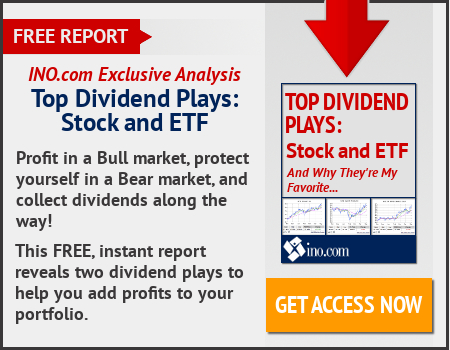 In Jun, 14 states experienced a bump in hiring while the unemployment rate fell across 10 states. According to the Labor Dept, 2 states' unemployment rates fell to record lows last month. North Dakota's unemployment rate fell to 2.3%, a record low for the state dating back to 1976 & tying for lowest in the nation with Colorado. Tennessee's rate of 3.6% is also a record low for that state. In 38 states the unemployment rate was stable, while it rose in only 2. The figures suggest that Jun's healthy job gains were widely spread across the country. Nevada, Iowa & Georgia were among the 14 states that reported major hiring increases.
Gold prices settled at their highest level in 4 weeks, with investment demand for the precious metal getting a boost from turmoil in the White House & weakness in the $. Aug gold added $9.40 (0.8%) to settle at $1254 an ounce. Prices stretched their streak of gains to a 6th-straight session, tallying a climb of about 2.2% for the week.
Shares of Colgate-Palmolive (CL) earnings matched Q2 profit expectations but missed on sales. EPS dropped to 59¢, from 67¢, in the same period a year ago. Excluding non-recurring items, EPS came to 72¢, in line with the consensus. But revenue fell to $3.83B from $3.85B, below the estimate for $3.9B. Oral, personal & home care revenue slipped to $3.25B from $3.27B, missing the consensus of $3.32B, while pet nutrition revenue was flat at $572M & missed expectations of $577M. "As we look ahead, uncertainty in global markets and slowing category growth worldwide remain challenging," said CEO Ian Cook. "Based on current spot rates, we continue to expect a low-single-digit net sales increase for 2017, and given our slower than expected first half, we are now planning for low-single-digit organic sales growth for 2017." The stock went up 1.23. If you would like to learn more about CL, click on this link:
club.ino.com/trend/analysis/stock/CL?a_aid=CD3289&a_bid=6ae5b6f7
Oil slid for a 2nd day as a report that OPEC's supply in Jul will be the highest this year fueled further worries that a global glut is persisting. Futures fell over 2.6%. Supply from OPEC members is set to exceed 3M barrels a day in Jul as members including Saudi Arabia & Nigeria increase shipments. The data reinforces skepticism about the effectiveness of OPEC production cuts as officials from the group gather next week in Russia. Oil has remained below $50 a barrel on concerns that growing output in the US, Libya & Nigeria is offsetting other curbs, slowing the effort to shrink stockpiles. Earlier in the week, gov data showed US crude production rose to the highest level since Jul 2015 & OPEC member Ecuador said it would increase its production by year-end in order to raise revenue. West Texas Intermediate for Sep delivery declined $1.12 to $45.80 a barrel (the Aug contract expired yesterday after falling by 33¢ to $46.79. Meanwhile, gov data earlier in the week showed US crude stockpiles slid for a 3rd week to the lowest level since Jan & gasoline supplies fell by the most since Mar. US oil rigs dropped by 1 to 764 this week, Baker Hughes data showed. US crude imports from Saudi Arabia are set to fall to 847K barrels a day in Jul from 968K barrels a day last month
Stocks took a breather after not getting much support from earnings. DC remains a confusing mess, hard to figure what is really getting accomplished. But life does go on there & some progress is being made to improve the economy. Dow fell 60 for the week. Considering earnings have been mediocre & all the negative stories from DC, that's not too bad. After all, Dow is just inches from setting another record close. At the same time other investors are buying more gold. Hmmm!! 637
Dow Jones Industrials