Dow fell 8 (with selling in the last hour to close at the lows), decliners just ahead of advancers & NAZ gave up 3. The MLP index was down 1+ to the 303s & the REIT index was flattish in the 334s. Junk bond funds inched higher & Treasuries found buyers today. Oil lost ground after reaching 2016 highs & gold was a tad lower.
AMJ (Alerian MLP Index tracking fund)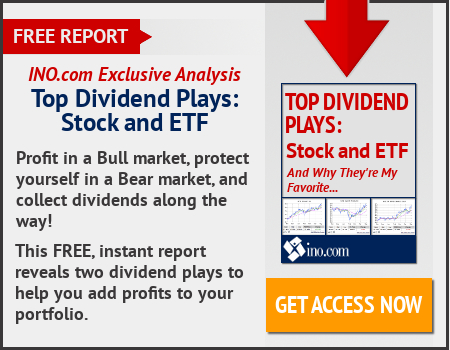 | | | | | | |
| --- | --- | --- | --- | --- | --- |
| CLN16.NYM | ....Light Sweet Crude Oil Futures,J | ....47.86 | ...0.55 | (1.1%) | |
Greece's euro creditors must give the nation "unconditional" debt relief for the IMF to provide new financing, the fund said, laying out its position as Euro-area finance ministers meet to discuss the bailout. Euro-area govs should send a signal to markets that the nation's borrowing burden is sustainable by providing debt relief before the next installment of Greece's €86B ($96B) bailout is disbursed. The IMF is proposing that Greece should be allowed to defer payments on its bailout loans, underscoring key differences with euro-area lenders over the future of the Greek economy. While Germany has said IMF participation in the Greek bailout is indispensable, the IMF's demands for debt relief may be too extensive for the Europeans to agree on. "Providing an upfront unconditional component to debt relief is critical to provide a strong and credible signal to markets about the commitment of official creditors to ensuring debt sustainability, which in itself could contribute to lowering market financing costs," the fund said. At the same time, fund staff support the wish of the euro creditors to make part of the debt relief conditional on Greece implementing the reforms it has promised. The IMF said debt relief should be completed by the end of the 3-year bailout, which took effect last year. While the fund has said it is open to a separate IMF loan, it has argued that the fiscal targets under the European bailout are too ambitious.
IMF Calls on Europe to Give Greece 'Unconditional' Debt Relief
The Federal Reserve might be on the verge of raising near-zero interest rates for the first time since Dec but former Philadelphia Federal Reserve pres Charles Plosser says monetary policy isn't the solution to slow growth. "We've been close to zero now for seven or eight years and that's a long time. Monetary policy and the effects of low interest rates, at least administered through monetary policy, don't have a tremendous track record of being able to help the underlying economy very much – at least only very temporarily. And so if people are upset about slow growth, then we need to think about, well why that is slow growth so slow and what can we do about it," he said. St. Louis Federal Reserve pres James Bullard said today keeping interest rates too low for too long could cause financial instability. "I think you can see some of the language and speech talks that have been coming out. I think the Fed has established kind of the groundwork… if things continue to improve, that they want to get back on their plan of normalizing rates," said Plosser.
General Electric, a Dow stock, announced a raft of investments worth at least $1.4B in Saudi Arabia as the kingdom seeks to reduce its oil dependence by further opening up its economy to intl businesses. The conglomerate is teaming up with 2 partners, including Saudi state-owned oil giant Aramco, to build a $400M manufacturing facility for the energy & marine sector that is expected to create 2K new jobs in the kingdom. GE also signed a memorandum of understanding to jointly invest $1B in several sectors such as water & aviation by 2017, alongside a Saudi entity comprising the country's biggest petrochemicals company, its public investment fund & Aramco. GE will also consider an additional $2B worth of investments in the same sectors after 2017. "The joint investment and collaboration will be a game changer for the kingdom's industrial and digital sectors," said CEO Jeffrey Immelt. GE already employs 2K in Saudi Arabia in 3 offices & 7 facilities there. The company also has the world's largest gas turbine service facility in Dammam which opened in 2011. The stock lost a few pennies. If you would like to learn more about GE, click on this link:
club.ino.com/trend/analysis/stock/GE?a_aid=CD3289&a_bid=6ae5b6f7
General Electric (GE)
Apple (AAPL), a Dow stock, asked its suppliers to make more iPhone 7s than expected (72-78M iPhone 7s by the end of the year), above the expectation of 65M. That sent the stock up 1.21. Other than that Dow continues in a sideways trading zone, well below the 18K ceiling. There is no exciting news for the stock market, especially if the rise for oil is over.
Dow Jones Industrials