Dow added 16, decliners barely ahead of advancers & NAZ gained 24. The MLP index fell 5+ to the 285s after being flattish for 3 weeks & the REIT index rose 4+ to the 349s. Junk bond funds were a little lower & Treasuries found buyers. Oil slid lower in the 44s & gold dropped big time.
AMJ (Alerian MLP Index tracking fund)
Crude Oil
44.23
-0.43
(
-0.96%
)
Gold
1,270.90
-23.10
(
-1.79%
)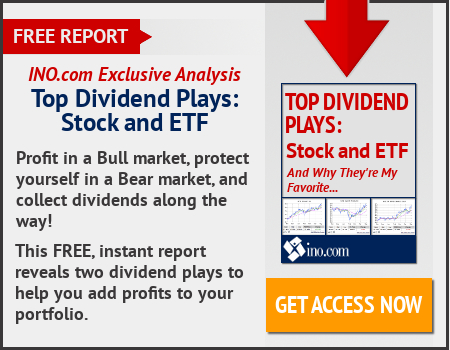 Saudi Arabia will probably keep producing crude at near-record levels under its newly appointed oil minister, Khalid Al-Falih, as the world's largest exporter sticks with his predecessor's policy of defending market share against higher-cost shale. Al-Falih, chairman of Saudi Arabian Oil, said on his first day that he will maintain the kingdom's oil policy. His predecessor, had been leading a policy prioritizing sales over prices since 2014, driving some higher-cost producers, including US shale drillers, off the market. In so doing, Saudi Arabia boosted output, adding to a supply glut. The strategy is showing signs of succeeding this year, with prices gaining more than 60% since tumbling to a 12-year low.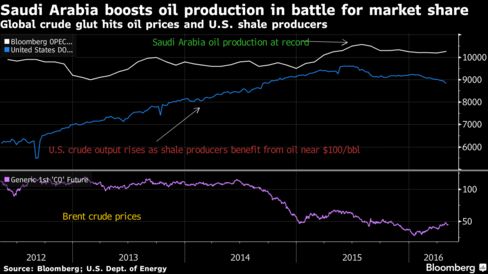 "Saudi Arabia will maintain its stable petroleum policies," Al-Falih said. "We remain committed to maintaining our role in international energy markets and strengthening our position as the world's most reliable supplier of energy."
Greece returns to center stage today when aid deliberations by its intl creditors will signal whether the country faces a renewed period of political drift or wins some breathing space after 6 years of turbulence. The euro area & IMF will assess whether Greek Prime Minister Alexis Tsipras has made enough budget-tightening commitments to gain another disbursement of emergency loans. At issue is an IMF demand for fiscal "contingency measures" worth about €3.5B ($4B) in case Greece strays off budgetary course. Such a package, equal to 2% of Greece's GDP, is politically thorny for a premier who promised voters he'd oppose any extra austerity & who governs with a 3-seat parliamentary majority. Should the IMF give the gov insufficient wiggle room at the meeting with euro-area finance ministers, Tsipras could end up calling snap elections or a referendum, both of which featured last year when Greece came close to a euro exit. The contingency measures come on top of a €5.4B belt-tightening package needed to secure further aid from the euro area & IMF. The gov managed to push thru parliament a set of pension & income tax reforms today with a majority of 153 votes in the 300-seat chamber.
The vote took place in the midst of demonstrations that descended into an exchange of petrol bombs & stun grenades between police & protesters. Trade unions went on strike & lawyers extended their own work stoppage to voice discontent with the pension changes. With the current budget review of Greece 6 months behind schedule, Tsipras is running out of time to qualify for a fresh aid disbursement before Greek bonds held by the ECB come due in Jul.
China reported a modest stabilization in exports this weekend as the value of the currency decreased, as well as the first back-to-back gain in foreign reserves in almost 2 years, suggesting the economy is steadying amid slowing growth. The currency hoard rose $7.1B to $3.2T in Apr, the People's Bank of China said. Overseas shipments rose 4.1% in yuan terms from a year earlier yet fell 1.8% in $ terms. Imports slumped 10.9% in $s to leave a trade surplus of $45.6B. Even after the PBOC cut the main interest rate to a record low last year, the tepid trade data are the latest sign that a sustained pickup in growth remains elusive. The pace is projected to slow this year to a qtr-century low of 6.5%,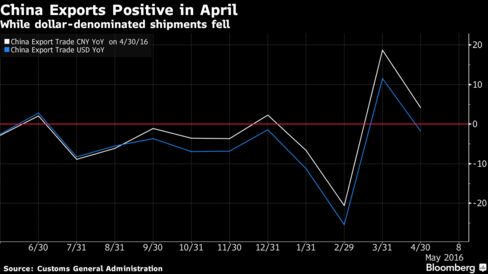 While export & import values fell in $s, volumes rose from a year earlier. In the first 4 months of 2016, import volumes for copper rose 30.8% from a year before, while crude oil increased 11.8% & iron ore was up 6.1%. The 2 consecutive gains in reserves were the first since Jun 2014, when China's holdings peaked at a record $4T. Since then the stockpile has decreased 19% after policy makers defended the currency amid capital outflows.
Stocks are not doing very much despite troubles around the world. Dow remains up close to 2K from the lows in Feb (when it was below 16K). Economic data has not been impressive, but that has not bothered stock buyers. Don't know how long this disparity can last.
Dow Jones Industrials