Dow surged 175 (not far from the highs), advancers ahead of decliners more than 3-1 & NAZ rose 57. The MLP index soared 7+ to the 299ss, accompanying higher oil prices, & the REIT index was about even in the 346s. Junk bond funds edged higher & Treasuries retreated. Oil shot up to the 47s, not seen since Nov, & gold had a modest advance
AMJ (Alerian MLP Index tracking fund)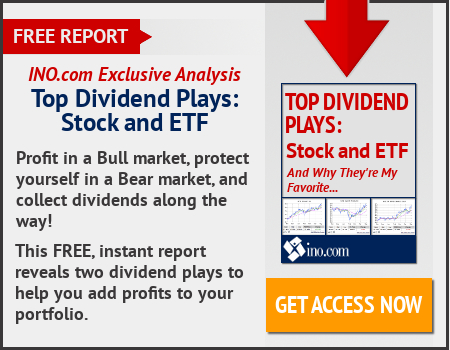 Oil production from 7 major US shale plays is expected to fall by 113K barrels a day to 4.96M barrels a day in Jun from May, according to a monthly report from the Energy Information Administration released today. Oil output at the Eagle Ford shale play in South Texas is expected to see the largest decline, down 58K barrels in Jun. The Bakken shale play, which stretches from Canada into North Dakota & Montana, is expected to see output fall by 28K barrels a day.
The National Association of Home Builders housing market index held at 58 this month, the trade group said. A reading over 50 means most builders generally see conditions in the single-family housing market as positive. The index hasn't budged from 58 for 4 straight months. The index has been positive since mid-2014 &reached a postrecession high of 65 in Oct before declining. Alongside rising employment, low mortgage rates have helped fuel demand. That boosted expectations for sales in the next 6 months to the highest level of the year. "The fact that future sales expectations rose slightly this month shows that builders are confident that the market will continue to strengthen, " the NAHB said. With mixed signals from other sectors of the economy, the chances of a Federal Reserve interest-rate increase next month are diminishing, help to keep mortgage rates at historically low levels, aiding the housing market.

With the US economic outlook "definitely looking good," the Fed is on the cusp of deciding whether to raise rates at any of its next few meetings, San Francisco Federal Reserve Bank pres John Williams said. "I view the balancing act as very similar to the balancing act that kind of led to the first rate increase. ... We have to be making the decision. Do we want to wait a little longer or act now?" Williams said. 2 to 3 rate increases this year "definitely still makes sense," he added. Williams, a centrist whose views are generally in line with those of Janet Yellen, said he has not yet conferred with his staff economists over whether the next rate increase would be best made in Jun, Jul or Sep. Such discussions typically take place the week prior to Fed meetings; the next policy-setting meeting is Jun 14-15. With most gauges of the labor market suggesting the US is at or nearly at full employment, he said, & inflation set to rise to the Fed's 2% target in 2 years, "things are definitely looking good." Delaying rate hikes for months, he said, "would force our hands a little bit to move much more quickly in 2017."
Fed's Williams sees good outlook, 2-3 rate hikes this

year
Stocks had a very good day. Dow was a little oversold short term with its limited decline in the last 2 weeks prior to today. It's back to about breakeven for May but remains substantially above the Feb lows under 16K. Warren Buffett invested in Dow stock Apple (AAPL) which help boost the stock 3.36 & enthusiasm for the overall stock market. Rising oil prices didn't hurt today's sentiment. But Dow is also near where it was at the start of Apr. The bulls have to figure out how break out of this trading range.
Dow Jones Industrials