Dow gave up 34, decliners slightly ahead of advancers & NAZ climbed 14. The MLP index fell 4+ to the 287s & the REIT index added 6+ to the 351s (up from below 290 in Feb & nearing the record in the high 350s early last year). Junk bond funds slid lower & Treasuries went higher. Oil sank to the 43s & gold lost ground (shown in the chart below).
AMJ (Alerian MLP Index tracking fund)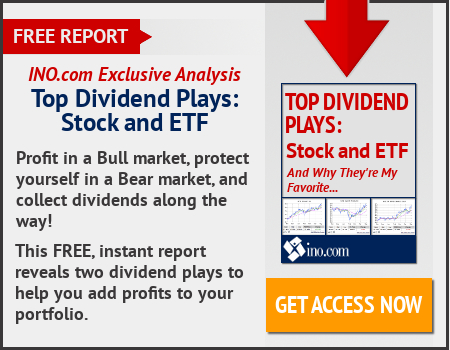 | | | | | | | |
| --- | --- | --- | --- | --- | --- | --- |
| CL.NYM | ....Light Sweet Crude Oil Futures,M | ....42.74 | ...0.11 | | (0.3%) | |
Home prices climbed in 87% of US metropolitan areas in Q1 as buyers competed for a tight supply of listings, according to the National Association of Realtors. The median price of an existing single-family home rose from a year earlier in 154 of the 178 markets. In Q4, 81% of metropolitan areas had price increases. 28 regions had gains of 10% or more in Q1, down from 30 markets at the end of 2015 & 51 a year earlier. Home prices have been climbing as job growth helps fuel demand for a limited inventory of properties for sale. There were 1.98M previously owned homes for sale at the end of Mar, down 1.5% from a year earlier. The jump in values has made it difficult for many first-time buyers to compete in the most heated areas, said Lawrence Yun, the group's chief economist. "The solid run of sustained job creation and attractive mortgage rates below 4 percent spurred steady demand for home purchases in many local markets," Yun said. "Unfortunately, sales were somewhat subdued by supply and demand imbalances and broadly rising prices above wage growth." The median price of an existing single-family home was $217K, up 6.3% from a year earlier. The most expensive markets were the San Jose, Cal, where the median price for a house reached $970K; San Francisco, with a $770K median; & Honolulu, at $721K.
The Federal Reserve's current monetary policy stance is appropriate, a top US central banker said, because low rates are helping bring workers back to the labor force without putting too much upward pressure on inflation. But there is only so much the Fed can do, Minneapolis Fed pres Neel Kashkari said, warning that keeping rates low for too long could put too much upward pressure on inflation. "If we provided too much stimulus and lost control of inflation as in the 1970s, virtually all Americans would suffer," he said. "We might then have to raise interest rates aggressively to bring inflation back down - potentially causing a recession that could put out of work the very people we were trying to help. Nonmonetary policies are needed to address the root causes of the problems that unfairly leave some Americans behind." He said he thought too much focus was being put on the Fed & its immediate interest-rate decisions, rather than longer-term solutions to America's challenges, including an apparent decline in productivity growth that potentially threatens the wellbeing of future generations. "Whether the (Fed) raises rates in June isn't going to be what determines whether our children and grandchildren are better off than we are," Kashkari said. "(G)iven the lack of notable price and wage pressures and the possibility of drawing more people back into the labor market, I believe the current accommodative policy stance is appropriate."
Fed's Kashkari Says Sees Room for Improvement in Economy
A General Motors plant in Lordstown, Ohio, was one of 4 factories idled for 2 weeks because of parts shortages in the wake of earthquakes in Japan. All 4 factories reopened today. The North American factories that were idled because of parts shortages. On Apr 22, GM announced that the assembly plants would have to stop work for 2 weeks because of shortages of key parts from Japan. Last month's earthquakes in Japan damaged factories belonging to some key auto suppliers. The parts in question were "electrical parts." Apparently, the supply shortage has eased. That suggests that GM is confident that it can make up the lost production before inventories dip to levels that would make a significant dent in sales. The stock lost 18¢. If you would like to learn more about GM, click on this link:
club.ino.com/trend/analysis/stock/GM?a_aid=CD3289&a_bid=6ae5b6f7
General Motors (GM)
This was another see-saw day in the stock market. The euro powers are working on one more bailout for Greece. Germany is leading to charge, so it should happen. The fires in Canada are pretty much out of control, endangering the massive oil fields in Alberta. High yielding sectors have done well in the latest market rally. That indicates investors are embracing risk. Meanwhile, Dow made another assault on going thru 18K, but was pushed back. From late Mar, the spectacular advance by the Dow has been stalled, going sideways. Stocks continue to be overbought.
Dow Jones Industrials