Dow tumbled 180 (near the lows), decliners over advancers 2-1 & NAZ declined 59. The MLP index gained 2+ to the 302s & the REIT index dropped 6+ to 340. Junk bond funds were mixed & Treasuries traded higher. Oil rose to a new interim high (see below ) & gold went up.
Dow Jones Industrials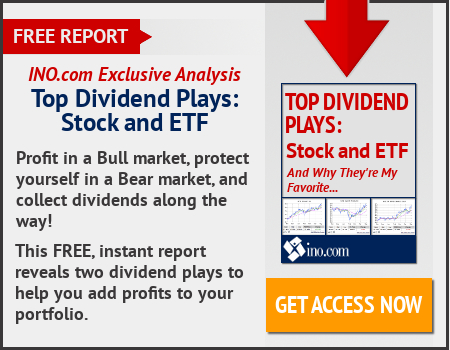 | | | | | | | |
| --- | --- | --- | --- | --- | --- | --- |
| CLM16.NYM | ....Crude Oil Jun 16 | ....48.09 | ...0.37 | | (0.8%) | |
Oil hit a 7-month high on speculation that US crude stockpiles declined last week while supply losses in Canada & Nigeria whittled away the global excess. US crude inventories probably fell 3.3M barrels, before gov data Wed. It would be the first consecutive weekly decrease since Sep. Wildfires in Canada came to within a kilometer of an Enbridge (ENB) oil-sands terminal as warm weather & wind spread the flames. US crude inventories slipped by 3.4M barrels to 540M barrels last week, according to Energy Information Administration data. But stockpiles remain near the highest level in more than 8 decades. Gasoline supplies & stockpiles of distillate fuel probably declined by 1M barrels each last week. The Alberta fires have reduced output by about 1.2M barrels a day, according to new estimates from the Conference Board of Canada. The group says 14 days of production cuts represent an economic hit of about C$985M ($761M) to the provincial economy.
Home Depot, a Dow stock, saw demand for do-it-yourself products & big-ticket items outstrip expectations in Q1, as rising home values encourage homeowners to open their wallets. The retailer said the housing market has provided a tailwind for its stores. In Q1, sales at existing stores were up 6.5% & spending at US stores was even better with domestic comparable sales rising 7.4%. The average ticket grew 2.5%. Given the strong start to 2016, HD lifted its financial guidance for the whole year. CFO Carol Tomé said higher home values are driving consumers to invest in upgrades. The company believes home prices will climb about 5% this year, followed by a possible 3% increase in 2017. "The housing data suggests that homeowners feel like they have more value than they did before. Homes with negative equity have dropped from 22% at the beginning of 2012 to now 8.5%," Tomé said. CEO Craig Menear emphasized that demand has picked up across the store, with consumers spending more. HD recorded 9.5% more tickets over $900. "While our Pro business was strong, we're also very pleased to see the growth in our DIY business. The balance is what we're striving to achieve," Menear added. Revenue surged 9% to $22.8B versus last year. EPS rose to $1.44. Analysts had forecast EPS of $1.36 & revenue of $22.39B. The company expects to book full-year EPS of $6.27 on revenue growth of 6.3%. The company previously said EPS would likely come in at $6.12-$6.18, with revenue rising 5.1%-6%. The outlook for comparable sales calls for a 4.9% improvement, better than its prior guidance for 3.7%-4.5%. Execs are looking for another strong run in Q2, citing a late start to spring in many areas of the country. But the stock fell 3.34. If you would like to learn more about HD, click on this link:
club.ino.com/trend/analysis/stock/HD?a_aid=CD3289&a_bid=6ae5b6f7
Home Depot (HD)
TJX discount retailer reported Q1 EPS of 76¢ on revenue of $7.54B. Analysts expected EPS of 71¢ on $7.28B in revenue. The company also posted a big beat on same-store sales, rising 7%, substantially better than the 3.2% forecast. "We are particularly pleased with our very strong customer traffic, which drove the comp increases at every division. This tells us that our strategies to bring consumers exciting values on an eclectic and ever-changing mix of the right fashions and brands, sourced from across the globe, are working," CEO Ernie Herrman said. "We are confident that we are growing our customer base and gaining market share. With our excellent first quarter results, we are raising our full year earnings per share and comp sales guidance, and the second quarter is off to a solid start," he added.
TJX in past month
Source: FactSet
The stock was up 40¢. If you would like to learn more about TJX, click on this link:
club.ino.com/trend/analysis/stock/TJX?a_aid=CD3289&a_bid=6ae5b6f7
TJX stock gains after retailer beats earnings

estimates
TJX Companies (TJX)
A sense of gloom took over the stock market on talks of raising interest rates sooner. Of course talk is cheap, but on the other hand this bull market listens to every word suggesting changes to interest rates. After all, the low interest rate environment has been here for a decade, a time when stock investors have prospered. Even though Dow is well under the 18K ceiling, it's still up 1½K from the lows in Feb for one of the best rallies in history! Markets remain overbought with minimal economic data to back up higher prices.
Dow Jones Industrials