Dow dropped 185 (closing near the lows), decliners over advancers better than 2-1 & NAZ sold off 19. The MLP index was off 1+ to the 292s (near that level for weeks) & the REIT index was hit with profit taking, down 3+ to the 343s. Junk bond funds crawled higher & Treasuries gained as stocks were sold. Oil retreated a fraction in the 46s (see below) & gold inched higher.
AMJ (Alerian MLP Index tracking fund)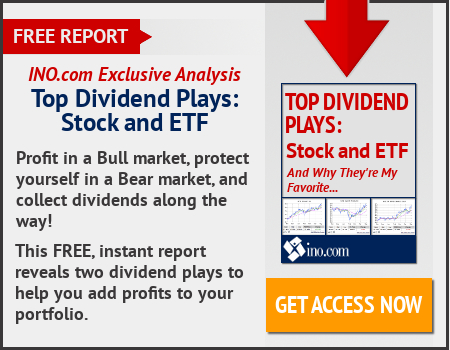 | | | | | | |
| --- | --- | --- | --- | --- | --- |
| CLM16.NYM | ....Light Sweet Crude Oil Futures,J | ....46.32 | ...0.38 | (0.8%) | |
OPEC kept forecasts for global oil supply & demand unchanged in its last monthly assessment before members meet to review the market. The Organization of Petroleum Exporting Countries pumped 32.44M barrels a day in Apr, slightly less than will be required to meet demand in Q3. Production rose as gains in Iran & Iraq compensated for losses in Nigeria & Kuwait. Investment by the global oil industry thru 2018 will slump to less than ½ the amount spent from 2012 to 2014 following the collapse in prices. OPEC, which failed to complete an accord with non-members last month on capping output, has no current plans to revive supply limits when ministers meet on Jun 2. Production increased by 188K barrels a day last month. While the its supply has typically exceeded the required amount in recent months, Apr output is about 380K barrels a day below the 32.8M that OPEC estimates will be needed in Q3, seen as a further indication the organization's policy is working. Global oil demand will increase 1.2M barrels a day (1.3%) this year to 94.18M. Supplies from outside the group will shrink 740K barrels a day to 56.4M. "A return to balance is a shared interest among consumers and producers alike," its monthly report said.
Nordstrom reported diluted EPS of 26¢ & net sales increased 2.5% while comparable sales decreased 1.7%, compared with the same period last year. Earnings were below company expectations, primarily driven by lower than planned sales & higher markdowns to better align inventory to current trends. Q1 results included a reduction in EPS of 10¢ related to higher credit chargeback expenses associated with an industry change in liability rules in addition to severance charges related to the realignment of corp support functions. "Our first quarter results were impacted by lower than expected sales. In response we have made further adjustments to our inventory and expense plans," said Blake Nordstrom, co-pres. "As the pace of change in retail continues to accelerate, we remain committed to serving customers by taking steps that will continue to meet their expectations while driving profitable growth." To date, the company relocated one full-line store & opened 6 Nordstrom Rack stores. JWN updated its annual earnings per diluted share expectations, reflecting its updated sales outlook & expectations for a continued promotional environment in fiscal 2016:
Prior Outlook
Current Outlook
Net sales
3.5-5.5% increase
2.5-4.5%
Comparable sales
0-2% increase
1% decrease - 1% increase
Retail EBIT
3-10% increase
10-20% decrease
Credit EBIT
$70-$80M
$70-$80M
Diluted EPS (excluding the impact of any future share repurchases)
$3.10 to $3.35
$2.50 to $2.70
The stock sank 6.07. If you would like to learn more about JWN, click on this link:
club.ino.com/trend/analysis/stock/JWN?a_aid=CD3289&a_bid=6ae5b6f7
Nordstrom Reports First Quarter 2016 Earnings
Nordstrom (JWN)
Oil were lower after data from Baker Hughes showed that the number of active US rigs drilling for crude fell by 10 to 318. The oil-rig count has fallen for 8 weeks in a row. The total US rig count fell 9 to 406.
The week closed on a dreary note. This was dominated by retail earnings which were not pretty, mirroring the small increase in GDP for Q1. Dow has pulled back to where it was 2 months ago & down 700 from its recent highs. The outlook is for more selling.
Dow Jones Industrials