Dow fell 91 (but 100 above the AM lows), decliners over advancers more than 2-1 & NAZ backed off 26. The MLP index jumped up 5+ to the 301s & the REIT index collapsed 14+ to the 332s. Junk bond funds dropped on the threat of higher interest rates. After recent selling, Treasuries found buyers. Oil eased lower (see below) & gold fell to a 3 week low.
AMJ (Alerian MLP Index tracking fund)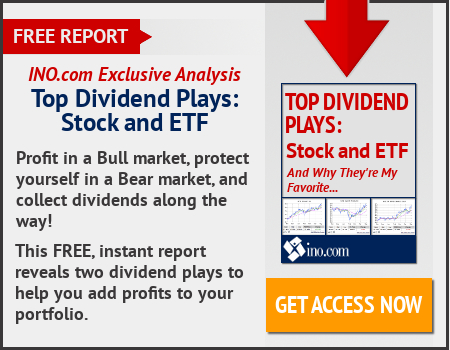 | | | | | | |
| --- | --- | --- | --- | --- | --- |
| CLM16.NYM | ....Crude Oil Jun 16 | ....48.10 | ...0.09 | (0.2%) | |
The Federal Reserve is moving closer to raising interest rates at one of its next 2 meetings & the fact this message is getting through to financial markets is welcome news, said NY Fed Reserve pres William Dudley. "If I'm convinced that my own forecast is on track, then I think a tightening in the summer, the June-July time frame, is a reasonable expectation," Dudley said. His remarks echoed sentiment in the minutes of the last FOMC meeting which also showed concern among some policy makers over how out of step investors were to the Fed's thinking about the likely timing of rate increases. The minutes showed "most" members thought at the time of the Apr meeting that a rate increase in Jun would be appropriate if economic reports showed a rebound in Q2 growth following a slowdown in Q1. There were a "range of views" on whether that would happen. Dudley said his own outlook was for "an economy that grows above trend, continues to put downward pressure on the unemployment rate and leads to further tightening in labor markets, and causes us to become more confident over time that inflation is going to return to our 2 percent objective." He added that risks to the outlook posed by events abroad had receded since earlier in the year, though the Jun 23 referendum in Britain on staying in the EU or leaving was "another variable in the mix" to weigh at the Jun meeting. "We'll have to think about that in terms of waiting -- whether it makes sense to go in June or wait a little bit later." He also played down the danger that Fed action could undermine the US economy by triggering fresh financial-market turmoil. "Some tightening of financial conditions is completely appropriate," Dudley said of recent stock-market volatility. "That's sort of the purpose of tightening monetary policy."
Oil cut most of the earlier losses to finish a few cents lower, rebounding from a nearly one-week low. The Fed minutes showed that an interest-rate hike was possible in Jun, providing support to the $ & pressuring $-denominated oil prices during today's session.

Cisco, a Dow stock, reported better-than-expected quarterly results, driven by growth in Asia. Fiscal Q4 sales of $12B beat estimates of $11.97B & EPS also beat, coming in at 57¢ versus the 55¢ estimate. "I'm pleased with our performance today as well as the progress we're making in transitioning our business to a more software and subscription focus, which we'll continue to apply across our entire portfolio," CEO Chuck Robbins said. "We delivered a strong third quarter, executing well despite the challenging environment."
Sales in Asia were especially strong. In Asia Pacific, China & Japan, sales rose 10% to $1.94B. The company generates more than a 1/3 of revenue from outside of the Americas, where revenue fell 3%. Meanwhile, sales in Europe, the Middle East & Africa fell 4% to $3B. The stock rose 85¢. If you would like to learn more about CSCO, click on this link:
club.ino.com/trend/analysis/stock/CSCO?a_aid=CD3289&a_bid=6ae5b6f7
Cisco jumps after earnings beat the

Street
Cisco (CSCO)
More Fed officials are eager to spread the word that Jun will be a good time for the next rate hike. With this advertising, it will not come as a shock. That meeting is more than a month away. REITs & junk bond funds are declining. They had a good run this year, but in a higher rate environment they will feel the pressure of higher rates on competitive yield securities. Dow has fallen 650 from its highs less than a month ago & is up 1½K from the Feb lows. The latter is called one stellar rally.
Dow Jones Industrials