Dow gained 9, decliners slightly ahead of advancers & NAZ lost 23. The MLP index added 3+ to the 294s as oil had a good day & the REIT index went up 2+ to the 346s. Junk bond funds were mixed & Treasuries declined. Oil went higher in the 46s & gold slid lower.
AMJ (Alerian MLP Index tracking fund)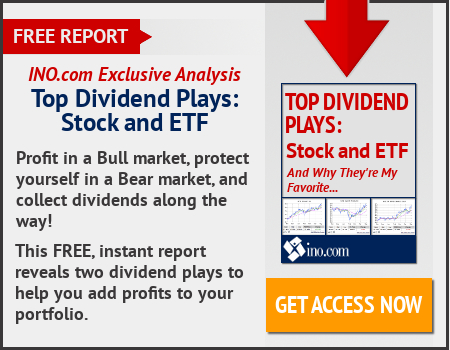 | | | | | | | |
| --- | --- | --- | --- | --- | --- | --- |
| CLM16.NYM | ....Light Sweet Crude Oil Futures,J | ....46.70 | ...0.47 | | (1.0%) | |
Federal Reserve Bank of Kansas City pres Esther George urged the central bank to increase its target interest rate to counter possible asset-price bubbles. "I view the current level as too low for today's economic conditions," George said. "Interest-sensitive sectors can take on too much debt in response to low rates and grow quickly, then unwind in ways that are disruptive." "Because monetary policy has a powerful effect on financial conditions, it can give rise to imbalances or capital mis-allocation that negatively affects longer-run growth," George said. "Accordingly, I favor taking additional steps in the normalization process." Markets have been more skeptical about the Fed's plans, & don't expect another increase until Dec. The projection of FOMC members at the Mar meeting called for 2 qtr-point increases in 2016. George, who has consistently been among the most hawkish Fed officials, has dissented at the past 2 meetings, preferring a qtr-point rate increase. George views the labor market as "at or near full employment" with inflation "close to the FOMC's target of 2 percent."
A recent study shows that the average US household debt has assed the $90K mark, which includes household that are debt free. The "2015 American Household Credit Card Debt Study" also showed that the average household with debt owes $130K as of Q4-2015. This include debt brought to the household by both spouses plus any debt incurred by children living in the house which can greatly affect the amount of debt per household. For example, a household where neither parent is a college graduate would have much less or no student loan debt, while one where both parents hold post-graduate degrees & have a child in college would have much more. But some debt is considered "good debt." A reasonable amount of mortgage debt, for example, is seen as a positive debt because the value of the home will increase over time. Interest rates are generally fairly low, too. Student loan debt offers more flexible repayment plans & also has low interest rates, especially for those whose student loan interest rates were locked in years ago.
Apple, a Dow stock, had another bad day. The shares were briefly down nearly 3%, falling below $90 for the first time since Jun, 2014. It has also been the biggest drag on the Dow. Company shares have been under pressure recently by iPhone demand concerns. Yesterday, the Asian Nikkei Review reported that Taiwan's tech suppliers will get far fewer orders from AAPL in H2 compared to last year. AAPL stock finished down 2.19 to 90.32. If you would like to learn more about AAPL, click on this link:
lub.ino.com/trend/analysis/stock/AAPL?a_aid=CD3289&a_bid=6ae5b6f7
Apple briefly dips below $90, hits near 2-year low amid iPhone demand

concerns
Apple (AAPL)
Since late Mar, stocks have been going nowhere. The Dow has been hurt by the unsatisfying performance of AAPL which is now at 2 year lows. With more lackluster earnings reports coming from retailers, the outlook for the Dow is not encouraging.
Dow Jones Industrials