Dow jumped up 164 (closing near the highs), advancers over decliners 4-1 & NAZ rose 38. The MLP index soared 9+ to the 278s on higher oil prices & the REIT index gained 3+ to 441. Junk bond funds rose along with stocks & Treasuries sold off, as expected. Oil shot up to the 42s (see below) & gold only inched higher.
AMJ (Alerian MLP Index tracking fund)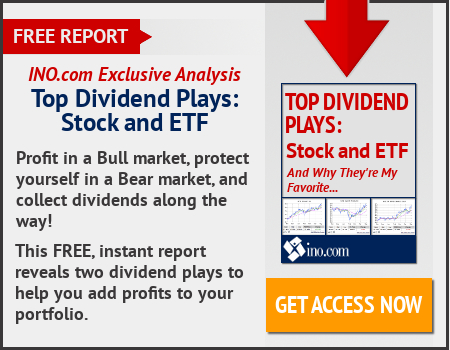 | | | | | | | |
| --- | --- | --- | --- | --- | --- | --- |
| CL.NYM | ....Light Sweet Crude Oil Futures,M | ....42.16 | ...1.80 | | (4.5%) | |
2 more Federal Reserve officials argued for caution over the timing of the next interest-rate increase as slower US growth, a stronger dollar & weakness abroad hinder the Fed's effort to drive inflation higher. Philadelphia Fed pres Patrick Harker & Dallas Fed chief Robert Kaplan's remarks today echoed recent calls for a slow approach to policy tightening by Janet Yellen, New York Fed boss William Dudley & Chicago's Charles Evans, that have reinforced expectations that officials won't act when they meet Apr 26-27. Harker said that while he viewed the economy as fundamentally healthy, persistently low inflation risks undermining the credibility of the central bank's 2% goal. "These considerations make me a bit more conservative in my approach to policy, at least in the very near term," he said. "Although I cannot give you a definitive path for how policy will evolve, it might prove prudent to wait until the inflation data are stronger before we undertake a second rate hike." Kaplan said that the Fed had been correct to move in Dec, when it lifted its target funds rate, but weak Q1 growth meant it should take its time before acting again. 'Slow and Patient' "The move in December I think was the right move, but I think we're going to have to be slow and patient," he added. That "doesn't mean standing still. And I think we'll make another move some time in the not-too-distant-future if GDP recovers in the way I expect."
Two Fed Officials Urge Caution on Timing of Next Rate Hike
Crude climbed to a 4-month high as Saudi Arabia & Russia were seen agreeing on whether to freeze oil production. Oil rose as Saudi Arabia & Russia have reached a consensus on an output freeze, Interfax reported. Saudi Arabia will make a final decision regardless of Iran's position. OPEC members will meet with other major producers, including Russia, to discuss capping production on Sun. Saudi Arabia, the biggest OPEC producer, said previously it would agree to a cap only if it's joined by other suppliers including Iran, while Kuwait said a deal can be done without Iran's support. While Iran will attend the talks, it has ruled out limiting supply as it restores exports after sanctions were lifted in Jan. OPEC's next scheduled meeting is on Jun 2.
Oil Surges to Four-Month High
China's economic data has long been questioned of its elevated official growth rates, year-in, year-out. Now, as the expansion moderates, it's the uncanny consistency of the slowdown that has some analysts skeptical. The last 6 qtrs of GDP growth were: 7.1%, 7.2%, 7.0%, 7.0%, 6.9% & 6.8 %. On average, the GDP growth rate has changed 0.2 percentage points each qtr since 2011, less than ½h of the mean for the rest of the world's top 10 economies. During the same period of time, China's economy contended with crude oil prices that gyrated from $35 to $114 a barrel, the country's exports went from expansion to contraction & volatility in its stock market surpassed that in other major countries.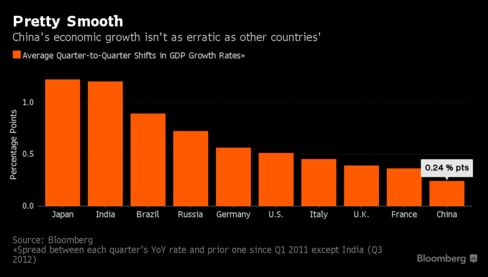 It's hard to measure any economy as large & complex as China's, especially as it undergoes an historical transformation. But small changes in China's GDP figures help explain investors' concern about the quality of its statistics.
China's GDP Data Shows a Very Predictable Pattern
Stocks had another great day, bringing the Dow within 500 of setting a new record. There is no dramatic fundamental news behind the rise. Hopes are riding high that the meeting of the oil biggies will limit production. Details still have to be worked out. In addition, Iran has no interest in limiting production. Then there is another ray of hope that the Fed will continue to delay the next interest rate hike, always a good sign for buying stocks. However the US & global economies are doing so-so at best. Bank earnings reports for Q1 will begin tomorrow.
Dow Jones Industrials