Dow lost 90, decliners over advancers 5-2 & NAZ fell 26. The MLP index sank 12+ to the 258s & the REIT index was down 1+ to the 339s. Junk bond funds fluctuated & Treasuries rose. Oil was flattish in t he 35s & gold climbed higher.
AMJ (Alerian MLP Index tracking fund)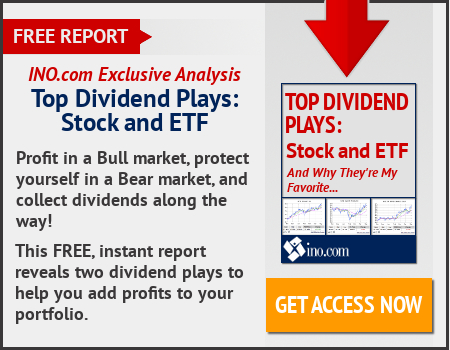 IMF Director Christine Lagarde said she intends to negotiate "in good faith" with the Greek government, signaling her desire to move on from recent animosity over the latest review of the country's aid program. "We continue to be focused on addressing the Greek situation," Lagarde said. Talks are focused on restoring Greece's financial stability to deliver debt sustainability, & to equip the economy with the structural reforms needed for the country to stand on its own 2 feet. She indicated that some fiscal flexibility may be available to Prime Minister Alexis Tsipras's gov on the condition that euro-area member states provide more debt relief to Greece. Greek bailout monitors are negotiating with the gov over a series of measures required for the disbursement of the next tranche of emergency loans. "We've gone through ups and downs," she said. "We are there for the people."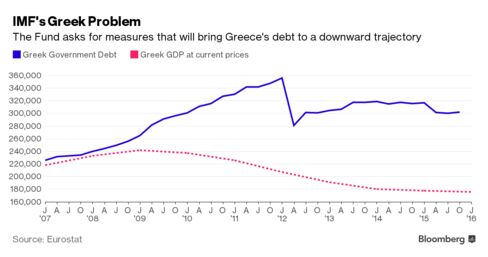 Greece's gov said leaked transcript showed the IMF has been considering a plan to cause a credit event in Greece & destabilize Europe, an accusation Lagarde said was "simply nonsense." In a letter to Tsipras on Sun, Lagarde said the 2 sides are "a good distance away" from an agreement that could be presented to her organization's board for approval.
Lagarde Pursues 'Good Faith' Greek Talks After Leaks Dispute
Growth in America's service industries accelerated in Mar for the first time in 5 months, indicating the economy was improving after a sluggish start to the year. The Institute for Supply Management non-manufacturing index, covering industries including construction, finance and retailing, rose to 54.5 from 53.4 in Feb. Readings above 50 signal expansion. The forecast called for 54.2. The pickup in the industries that account for almost 90% of the economy allays concerns that headwinds such as plunging commodity prices & lukewarm foreign demand were spilling more broadly across the US. The factory survey released showed manufacturing expanded in Mar for the first time in 7 months, fueled by the strongest new orders since Nov 2014. The business activity index increased to 59.8 from the prior month's 57.8. The measure parallels the ISM factory production gauge. The new orders measure advanced to 56.7 from 55.5 & the measure of supplier deliveries improved to 51 from 50.5. The index of prices paid advanced to 49.1 from a more than 6-year low of 45.5. The ISM services employment index rose to 50.3 in Mar from 49.7 the prior month.
Federal Reserve Bank of Chicago pres Charles Evans said the UK's "Brexit" vote & the US presidential elections are fueling uncertainty, complicating decisions for policy makers as well as businesses & investors. Evans cited the UK referendum on leaving the EU & the the surge of refugees entering Europe. He added there's also a "large uncertainty" about the presidential election in Nov. "It's hard to know what risks might be hitting us," said Evans. "We're in a period where there are more uncertainties than you would normally have." Evans also said that it will be appropriate for the US central bank to make 2 more rate hikes this year & "follow a very gradual path of rate increases thereafter." He added that downside risks include global developments that could affect oil prices & strengthen the $. Greater uncertainty makes it harder for the Fed to support growth & achieve its employment & inflation goals. "As uncertainty increases, it becomes even more difficult for us, so we might have to respond in that sense, but we would have to do it in a way that's independent of short term political pressure," he said. "There are a lot of things up in the air and lots of proposals, and if you're a business person or anybody contemplating investments, there's uncertainty so I can imagine that has some kind of effect."
Stocks are digesting gains form the recent advance. Uncertainty about rate hikes & Q1 earnings reports are prompting traders to cash in profits sooner. Then there is a fresh reminder that the Greek debt mess has not gone away. Dow remains in the black YTD after its stellar advance in the last couple of months.
Dow Jones Industrials