Dow went up 112 (closing near the highs), advancers over decliners 5-2 & NAZ gained 76 (approaching 5K). The MLP index slumped 1+ to the 262s & the REIT index added 1 to the 339s. Junk bond funds climbed higher & Treasuries declined. Oil shot up 5% (see below) while gold sold off.
AMJ (Alerian MLP Index tracking fund)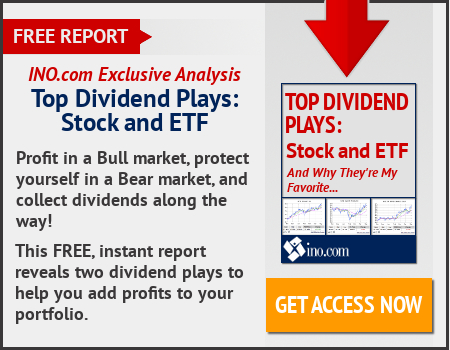 | | | | | | | |
| --- | --- | --- | --- | --- | --- | --- |
| CL.NYM | ....Light Sweet Crude Oil Futures,M | ....37.84 | ...1.95 | | (5.4%) | |
Federal Reserve policy makers last month debated an Apr interest-rate hike, with several officials leaning against such a move because it would send the wrong signal and others saying it might be warranted. "Several expressed the view that a cautious approach to raising rates would be prudent or noted their concern that raising the target range as soon as April would signal a sense of urgency they did not think appropriate," according to the minutes of the FOMC Mar meeting. The debate, by flagging a potential Apr rate increase that's nevertheless unlikely, may have the result of adding more focus to the Jun session. It also shows the FOMC is prepared to move in a meeting, if necessary, without a scheduled press conference by Janet Yellen.
The central bankers discussed the relative health of the American economy, which contrasted against persistent global risks. They worried that slowing world growth could reduce corp investment plans & restrain exports. Some argued that the US was at or near full employment with inflation starting to rise. "In contrast, some other participants indicated that an increase" in the federal funds rate target range at the Apr 26-27 meeting "might well be warranted" if economic data came in as expected, the minutes said. The meeting marked an evolution in the Fed's policy approach as US central bankers gave more weight to the impact of slowing growth abroad on their outlook. "A number" of Fed officials determined that the headwinds restraining growth were likely to "subside only slowly," the minutes added. Fed officials met as financial markets were recovering from the depths of a selloff earlier in 2016 that rattled global leaders & boosted perceptions of recession risk in the US.
Oil prices surged, heading for their largest gain in 3 weeks, after the US gov reported a surprise draw in domestic crude stockpiles versus market expectations for a new record high. Crude stocks unexpectedly fell 4.9M barrels last week as refineries continued to hike output & imports dropped, the Energy Information Administration (EIA) reported. The forecast was for inventories to hit record highs for an 8th straight week with a build of 3.2M barrels. There was additional support from TransCanada's delayed restart of its 590K barrel per day Keystone pipeline that delivers crude to Cushing & Illinois. The rally represented a sentiment shift in oil after last week's 7% drop in US crude futures amid worries the global glut in oil was growing again while producing countries plans to freeze output would fail. The EIA also reported that gasoline stocks rose for the first time in 6 weeks, potentially snapping a pillar of support to US crude prices. Stockpiles at the Cushing delivery hub, another key data point, also rose. But traders chose to focus on more bullish aspects of the inventory report like the crude draw & the drop in crude imports of nearly 450K bpd. Refinery runs rose by almost 200K bpd as utilization rates rose 1 percentage point.
Oil Prices Jump After Surprise U.S. Crude Stockpile Draw
Monsanto reported a 25.4% fall in quarterly profit, hurt by steep discounting on its seeds & a stronger $. US farmers have been spending less on everything from fertilizers to seeds as the prices of grains hover near 5-year lows & incomes have fallen to their lowest since 2002. This has forced companies to offer the steepest discounts in at least 6 years. EPS attributable to the company fell to $2.41 in fiscal Q2 from $2.92 a year earlier. EPS on an ongoing basis was $2.42. Total net sales, which is known for its genetically engineered corn, soybeans & the Roundup herbicide, fell 12.8% to $4.53B. The stock rose 90¢. If you would like to learn more about MON, click on this link:
club.ino.com/trend/analysis/stock/MON?a_aid=CD3289&a_bid=6ae5b6f7
Monsanto (MON)
The rising price of oil along with hints that the Fed will continue its easy money policy longer were factors in bringing out stock buyers. Dow is back to 17.7K, up YTD & within a few hundred of the record close last year. Now the bulls need the corp earnings reports to cooperate.
Dow Jones Industrials