Dow pulled back 29, advancers over decliners 5-4 & NAZ declined 7. The MLP index rose 3+ to the 272s & the REIT index added 2+ to the 339s. Junk bond funds were lower & Treasuries rose in price. Oil was lower ( see below) & gold crawled higher.
AMJ (Alerian MLP index tracking fund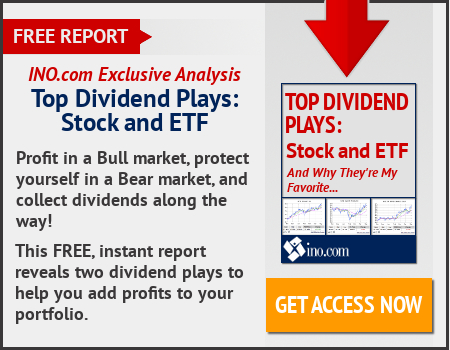 | | | | | | |
| --- | --- | --- | --- | --- | --- |
| CL.NYM | ....Light Sweet Crude Oil Futures,M | ....40.25 | ...1.25 | (3.0%) | |
Oil futures pared some of their losses after data from Baker Hughes showed that the number of active US rigs drilling for crude fell by 3 to 351. Meanwhile, the total US rig count fell 3 to 440. May crude futures fell to just above $40 a barrel.
Oil Prices Pare Loss As Weekly U.S. Oil-rig Count Falls
Citigroup's quarterly profit plunged 27% as its trading revenue fell & its costs related to shrinking some businesses rose. Revenue from fixed income markets fell 11.5% to $3.09B, while investment banking revenue slumped 27.2% to $875M. "While our market-sensitive products clearly suffered from weak investor sentiment during the quarter, we continued to make progress in several key areas," CEO Michael Corbat said. Operating expenses declined 3.3% to $10.5B. The bank has resorted to aggressive cost controls to underpin earnings over the past several qtrs as revenue growth remains sluggish. Citi, which has more assets in emerging markets than other US banks, has been exiting less profitable markets & cutting jobs to become more efficient. The company recorded $491M in "repositioning" charges. The results come 2 days after Citi won a huge endorsement from regulators, who determined that the bank was the only one of 8 reviewed to have a credible plan to deal with a potential bankruptcy that did not rely on public money. The endorsement gave investors reason to believe the company will win approval in Jun from the Federal Reserve, which is stress-testing big banks, to return more money to shareholders. EPS was $1.10, beating the estimate of $1.03. Revenue fell 11% to $17.56B, topping the estimate of $17.48B. The stock was down pennies. If you would like to learn more about Citi, click on this link:
club.ino.com/trend/analysis/stock/C?a_aid=CD3289&a_bid=6ae5b6f7
Citigroup (C)
Apple, a Dow stock, fell after it was reported that the company would extend an estimated 30% cut in iPhone production for another 3 months. Slower-than-expected sales of the iPhone 6S & 6S Plus have prompted the company to reduce its orders. AAPL introduced a smaller, cheaper handset dubbed the iPhone SE last month in an effort to plump up sales ahead of rolling out a new flagship model later this year. Taiwan Semiconductor, one of the biggest suppliers of chips, forecast revenue below estimates for the 2nd qtr, saying that demand for smartphones that cost more than $500 is waning. In Jan, AAPL said sales would decline for the first time in more than a decade. Global smartphone sales will rise by less than 10% this year, the smallest increase since the market's inception, researcher Gartner predicted. It has been estimated that AAPL cut iPhone production by an estimated 30% in the Jan-Mar qtr & that the reduction is being extended for the subsequent 3 months. The stock dropped 2.25. If you would like to learn more about AAPL, click on this link:
club.ino.com/trend/analysis/stock/AAPL?a_aid=CD3289&a_bid=6ae5b6f7
Apple (AAPL)
Not a lot happened in trading today. The Doha meeting of oil producing nations looms large & thoughts are it will do little to solve oversupply problems for oil. Next week will feature a longer list of companies reporting earnings for Q1 & they may not be exciting. Dow has not strayed from its position, only about 500 below setting a new record, following its 2 month stellar rise. Earnings & oil will drive the market next week.
Dow Jones Industrials