Dow climbed 24, decliners over advancers almost 2-1 & NAZ gained 13. The MLP index sank 8+ to the 262s & the REIT index was flattish in the 339s. Junk bond funds slid lower & Treasuries rose in price. Oil plunged to the 37s (see below) & gold retreated.
AMJ (Alerian MLP Index tracking fund)
| | | | | | |
| --- | --- | --- | --- | --- | --- |
| CL.NYM | ...Crude Oil May 16 | ...36.87 | .....1.47 | (3.8%) | |
| | | | | | | |
| --- | --- | --- | --- | --- | --- | --- |
| GC.CMX | ...Gold Apr 16 | ......1,210.00 | ...24.20 | | (2.0%) | |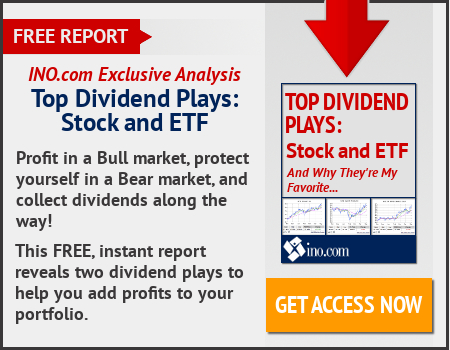 Employment in the US climbed & wages picked up in Mar, signs of labor-market durability in the face of lethargic global growth. The 215K gain in payrolls followed a revised 245K Feb advance, according to the Labor Dept. Average hourly earnings increased 0.3% from a month earlier, while the jobless rate crept up to 5% as more people entered the labor force. A still-robust pace of job creation represents a vote of confidence by employers that the US will hold up against an anemic global economic backdrop. Additional tightening in the labor market that sparks bigger pay gains for American workers may convince Federal Reserve policy makers that the economy is more insulated to weakness overseas.
Construction payroll growth accelerated in Mar, while manufacturing employment slumped by the most since Dec 2009. Other industries adding jobs included retail, health care, leisure & hospitality, & professional services. Gov hiring was the strongest since Aug. Details showed that some people entering the labor force were only able to find part-time employment. The number working part-time for economic reasons rose by 135K to 6.12M, the highest since Aug. That pushed up the broadest measure of unemployment, which also includes discouraged workers, to 9.8% from 9.7%. The labor force participation rate, which indicates the share of working-age people who are employed or looking for work, rose to 63%, the highest in 2 years. Wage growth rebounded from a month earlier with average hourly earnings rising more than forecast after a 0.1% drop. The year-over-year increase was 2.3%.
Payrolls in U.S. Increased 215,000 in March; Wages Picked Up
Manufacturing expanded in Mar for the first time in 7 months, fueled by a surge in orders that signals American factories are emerging from their worst slump since the last recession. The Institute for Supply Management index climbed to 51.8 from 49.5 in Feb. It was the first time since Aug that the gauge exceeded 50, the dividing line between growth & contraction. Factory bookings were the strongest since Nov 2014 & a measure of production reached a 10-month high as companies made further progress getting inventories in line with sales. The outlook for manufacturing is a bit brighter following a recent recovery in commodities prices & a tempering of the $ strength.
12 of 18 industries posted growth, including printing, furniture, machinery & plastics. The ISM index was the strongest since Jul & exceeded the forecast of 51. The new orders gauge increased to 58.3 from 51.5, & a measure of production rose to 55.3 from 52.8. 13 of 18 industries reported a pickup in bookings. The index for orders waiting to be filled advanced to 51 from 48.5. One weak spot in the report was the factory employment measure, which decreased to 48.1 from the prior month's 48.5. The index of export orders rose to 52, from 46.5, the biggest jump since Apr 2011. The gauge of factory inventories edged up to 47 from 45, & customer stockpiles rose to 49 from 47. The index of prices paid surged 13 points, the most since Aug 2012, to 51.5. It was the first time since Oct 2014 that the measure indicated rising prices.
Oil erases its gains for the year as Saudi Arabia's deputy crown prince said the kingdom will only freeze production if Iran & others follow suit. With producers scheduled to meet this month to complete an accord on capping output, Saudi Arabia signaled that if any country raises output, the kingdom will also boost sales. While Iran will attend, it has ruled out limiting supply as it restores exports after sanctions were lifted. Oil extended losses & the $ gained as US jobs data bolstered the case to raise interest rates.
"If all countries agree to freeze production, we're ready," the Saudi Arabia spokesman said. "If there is anyone that decides to raise their production, then we will not reject any opportunity that knocks on our door." OPEC boosted output 64K barrels to 33.09M a day in Mar as Iran pumped at the highest level in almost 4 years. Iranian output rose 100K barrels a day to 3.2M last month, the most since May 2012.
The jobs report had mixed information. Fewer jobs were created than in the prior month & the unemployment rate inched higher. Even the bulls have to admit that a stronger jobs report will give the timid FOMC courage to raise interest rates this month. After a strong start this year, oil prices have gone nowhere in the last month. And earnings season will begin in a week.
Dow Jones Industrials