Dow added another 36, advancers over decliners 2-1 & NAZ gained a whopping 53. The MLP index rose 2+ to the 324s & the REIT index lost pennies to 371 (still record territory). Junk bond funds were higher & Treasuries were sold. Oil gained & gold retreated.
AMJ (Alerian MLP Index tracking fund)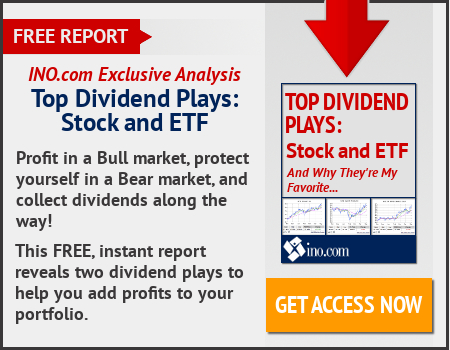 Angela Merkel ruled out preliminary talks with the UK gov on exiting the EU while offering Prime Minister Theresa May space to decide when her gov is ready to invoke the notification necessary. Merkel, who hosted May in Berlin, said that EU rules stipulate a country must invoke Article 50 to start the legal process of leaving the bloc. "The EU treaties are very clear on this," Merkel said. While the 2 will discuss the status of Article 50, no pre-negotiations will take place "formally or informally," she said. Merkel's intransigence on the legal process was tempered by a willingness to give May the time she needs to prepare her gov stance going into eventual Brexit negotiations. While the EU treaties state that official notification must be made, they do not stipulate when a request has to be made, she said. All the same, the EU's patience isn't limitless. "Nobody wants a waiting game -- neither the British people nor the EU member states," Merkel said. "Everybody has an interest that these things are prepared carefully, that the positions are clear -- and I think it's fully understandable that a certain amount of time is needed for that."
Expenses from its scrapped Baker Hughes (BHI) merger dragged HAL to a Q2 loss, but the oilfield services giant says the oil market appears to be on the road to recovery. A nearly 2-year slump for oil prices has put heavy pressure on energy producers & service companies. "You can't underestimate the positive change in attitude," CEO Dave Lesar said. Oil's return to $50 a barrel in the spring "was a critical emotional milestone for our customers," he added. HAL projected a modest uptick in North America's rig count during H2. Internationally, the company said it continues to manage costs & gain market share. With drilling activity picking up, the company signaled future price increases. Lesar said producers will likely seek to lock in lower prices, while oilfield services companies need to charge more in order for the industry to remain viable. "We'll end up in the middle somewhere, like we always do," Lesar said, adding that producers likely know "in their heart of hearts" that prices need to increase in the long run. He also said HAL doesn't believe the UK vote to leave the EU will have a dramatic effect on its business in the North Sea. In Q2, the company reported a loss of 3.73 per share versus EPS of 6¢ last year. Revenue tumbled 35% to $3.84B. The North American operations posted a 43% drop in revenue due to slower drilling. Shale plays, where producers rely on the expensive combination of hydraulic fracturing & horizontal drilling, were particularly affected by the oil downturn. Costs tied to the termination of the BHI deal totaled $3.52B & HAL booked $423M in other charges. Excluding one-time expenses, the EPS loss from continuing operations was 14¢. Analysts were looking for a larger adjusted loss of 19¢. Revenue also beat the estimate of $3.75B. The stock fell 71¢. If you would like to learn more about HAL, click on this link:
club.ino.com/trend/analysis/stock/HAL?a_aid=CD3289&a_bid=6ae5b6f7
Halliburton (HAL)
Morgan Stanley EPS was 75¢ in Q2. Analysts had expected EPS of 59¢. The company reported adjusted EPS of 79¢ a year earlier. The earnings for Q2 take into account a rule change that no longer requires MS to reflect changes in the value of its own debt in its earnings. Total non-interest expenses fell 8.4% to $6.43B & compensation costs fell 8.9% to $4.02B. The bank reported a return on equity of 8.3%, well short of CEO James Gorman's target of 9-11% by the end of next year. The bank has had to focus on cutting costs as investors & companies have steered clear of dealmaking, listing stocks & issuing debt. Gorman has been shifting company focus away from more volatile areas such as bond trading & toward more stable businesses such as wealth management. Adjusted sales & trading revenue fell about 2% to 3.26B. Revenue from fixed income & commodities trading rose 2.4% to $1.30B, while equities trading revenue fell 5.5% to $2.15B. "Our results this quarter reflect solid performance in an improved but still fragile environment," Gorman said. Gorman said last month he was targeting revenue of about $1B per qtr from its business that trades fixed income securities, commodities & currencies. The stock went up 59¢. If you would like to learn more about MS, click on this link:
club.ino.com/trend/analysis/stock/MS?a_aid=CD3289&a_bid=6ae5b6f7
Morgan Stanley (MS)
After relatively ordinary news, Dow has reached record highs for 7 consecutive days. That's not the way markets are supposed to behave, but blind optimists are delirious. What goes up fast can fall just as rapidly. This should be considered a scary time for the bulls.
Dow Jones Industrials