Dow fell 77, decliners over advancers 2-1 & NAZ dropped 2. The MLP index gave back 3+ to 320 on lower oil prices & the REIT index lost 1 to the 373s. Junk bond funds were mixed to lower & Treasuries were about even. Oil dropped (see below) & gold also drifted lower.
AMJ (Alerian MLP Index tracking fund)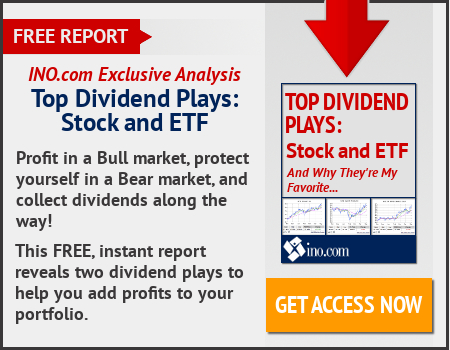 Oil dropped to the lowest in 3 months after US producers increased drilling for a 4th week even as the market contends with abundant stockpiles. West Texas Intermediate crude fell almost 3%. Oil explorers have boosted the number of active rigs by 55 since the start of Jun to 371, with 14 added last week. Gov data show US gasoline supplies are at the highest seasonal level in decades, which may spur refiners to shut sooner than usual for maintenance.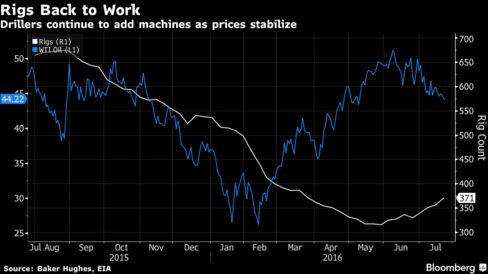 Crude has moved lower since reaching almost $52 a barrel in early Jun, but prices are still almost 70% above the Feb 12-year low as output disruptions added to speculation that the worst of the market rout is over. While the global oversupply has faded, high inventories of crude oil & refined fuels coupled with signs of faltering demand growth have stifled the price recovery.
Kimberly-Clark, a Divisend Aristocrat, Q2 earnings & revenue that were higher than expected. EEPS was 1.56, versus a loss of 83¢ during the same qtr a year ago. Adjusted EPS was 1.53, beating the 1.47 estimate. Sales hit $4.59B, compared with $4.64B a year ago, above he forecast of $4.57B. The company expects its restructuring, which began in Oct 2014, to be completed by the end of the year & is guiding full-year adjusted EPS of 5.95-6.15. The stock lost 2.04. If you would like to learn more about KMB, click on this link:
club.ino.com/trend/analysis/stock/KMB?a_aid=CD3289&a_bid=6ae5b6f7
Kimberly-Clark (KMB)
Americans are expected to spend $75.8B on back-to-school supplies this year, $7.8B more than last year, according to the National Retail Federation's (NRF) annual survey. "Families are still looking for bargains, but there are signs that they are less worried about the economy than in the past," the NRF said The NRF surveyed 7K consumers about their back-to-school & -college plans, finding that families with children in grades K-12 are expected to spend 9.6% more this year than last year. That comes out to an average of $673 per family for accessories, electronics, shoes & school supplies. The survey found that most families (96%) will invest in new school supplies like notebooks, folders, pencils, backpacks & lunchboxes, accounting for $4.37B in spending. 95% of families plan to purchase new clothes for back-to-school season, accounting for $9.54 billion & 94% plan to get new shoes ($5.1B). Just over ½ of families will purchase electronics, like computers or calculators, accounting for $8.3B. Spending for college students, will also be higher this year, an average of $888 per family & there are plenty of big-ticket items on shopping lists. "Whether it's laptops for class or mini-fridges for the dorm, college simply costs more than [primary and secondary school]," the NRF said. Of those surveyed, 81% said they plan to buy school supplies ($3.5B), 72% said they'd be buying personal care items ($4.2B) & around 70% are buying clothing ($7.5B), food items ($5.8B) & shoes ($3.8).
Dow remains near its recent record highs. There was little going going the stock markets, so the bears took command. As said so many times, the market is vastly overbought without a significant correction. This is a dangerous time & earnings are unexciting. Growing chaos around the globe is not encouraging for future business.
Dow Jones Industrials