Dow climbed 84, advancers over decliners 5-2 & NAZ gained added 28. The MLP index went up 2 to the 317s & the REIT index slid back 1 to the 366s. Junk bond funds were higher & Treasuries were a little lower. Oil pulled back (see below) & gold was flattish.
AMJ (Alerian MLP Index tracking fund)
CLQ16.NYM
| | | | | | | |
| --- | --- | --- | --- | --- | --- | --- |
| | Crude Oil Aug 16 | ...............45.57 | ....0.16 | | (0.4%) | |
GCN16.CMX
| | | | | | |
| --- | --- | --- | --- | --- | --- |
| | Gold Futures,Jul-2016 | ...1,354.00 | ...2.60 | (0.2%) | |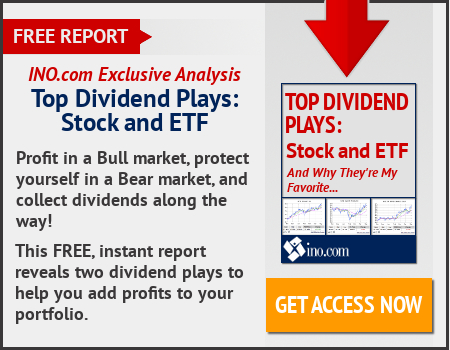 US equities traded higher as investors cheered an election in Japan & tried to extend a jobs-report rally. The S&P 500 hit a new all-time intraday high soon after the open, breaking a previous record set May 20, 2015. In early trade, information technology & financials lead the S&P, with utilities lagging.
China stocks closed up, shedding some early gains but still finishing in the black. The CSI300 index of the largest listed companies in Shanghai & Shenzhen rose 0.3% to 3203.33, while the Shanghai Composite Index gained 0.2% to 2994. Stocks were boosted in the morning session by muted inflation data released over the weekend, which analysts said boosts expectations the gov will announce further stimulus in H2. The annual inflation rate in Jun was 1.9%, the lowest level since Jan. But finance shares lagged in the afternoon, with the CSI300 financial services down 0.2% on news that the banking regulator was investigating risks in the bill-financing business of some commercial banks.
China Shares Close Up After Muted Inflation Data
Oil fell over signs that US shale drillers have adapted to lower prices & on renewed indications of economic weakness in Asia where refiners are already trimming crude runs. Brent crude was down 33¢ & West Texas Intermediate (WTI) crude was down 30¢, nearing $45. Physical markets were also under pressure. Rising Canadian oil flows are having difficulty finding space in pipelines, weighing on Canadian prices. Iran set the official selling price of its light grade for Asia at 45¢ above the Oman/Dubai average for August, down 40¢ on the month. Traders said the lower prices were a result of Asian refiners beginning to cut crude orders, & also due to the region's economic slowdown. China's economic growth likely cooled to a fresh 7-year low of 6.6% in Q2, its weakest in 7 years. An oil pipeline leak at Iraq's southern port of Basra has been repaired & pumping has resumed without affecting exports.
Stocks are extending the Fri rally. Not much else going on. Gold & Treasuries, negative bets on the markets, are near their highs, bringing record low yields on Treasuries. Once again, that's a major disconnect with rising stock prices & the markets will have to work out that difference.
Dow Jones Industrials