Dow dropped 93, decliners over advancers almost 2-1 & NAZ gave up 10. The MLP index lost 2+ to the 321s & the REIT index was about even in the 375s. Junk bond funds were little changed & Treasuries crawled higher. Oil fell to the 43s & gold was also lower.
AMJ (Alerian MLP Index tracking fund)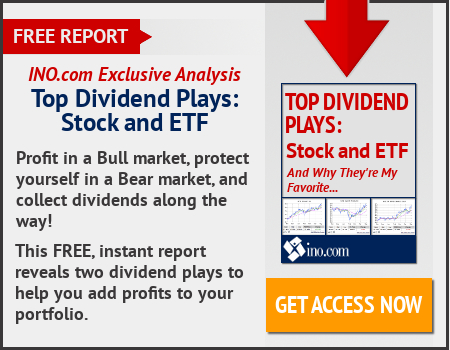 Germany was put on edge after an unprecedented series of 4 attacks in the last week left many dead & wounded, placing pressure on Angela Merkel's gov to stem the violence. The latest incident occurred late Sun at a music festival near Nuremberg, when a man identified as a Syrian refugee blew himself up near the entrance to the event, injuring 12 others. The bombing followed a shooting spree at a shopping center in Mun on Fri, in which a man shot dead 9 before killing himself. The attacker, identified as an Iranian-German who was born & raised in Germany, had no apparent connection with a terror organization. In another assault on Sun, a machete-wielding 21-year-old male, also identified as Syrian refugee, killed a pregnant woman near Stuttgart . Last Mon, an ax assault by an Afghan asylum seeker allegedly inspired by Islamic State wounded 2 train passengers near Wuerzburg.
The Group of 20 meeting in China added to the chorus of voices calling for more fiscal measures to boost growth, which could have important implications for asset prices if carried out successfully. G-20 finance ministers said monetary policy alone cannot lead to balanced growth & "fiscal strategies are equally important to support our common growth objectives," yesterday. Japan is said to be discussing a ¥3T spending increase for 2016. Finance ministry officials briefed Prime Minister Shinzo Abe that stimulus can be increased to ¥20-30T. UK Chancellor Philip Hammond says the gov could reset fiscal policy if deemed necessary in the Autumn Statement. ECB pres Mario Draghi said that to reap full benefits from monetary policy, other policy areas must contribute much more decisively, both at a national and European level. A survey shows a record net 44% of investors think global fiscal policy is too restrictive.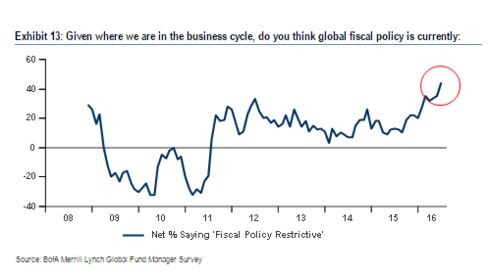 What the G-20 Call for More Fiscal Emphasis Means for Investors
China stocks closed marginally higher in sluggish trading today as a lack of fresh market cues kept many investors on the sidelines. The CSI300 index edged up 0.2% at 3230, while the Shanghai Composite Index inched up 0.1% at 3015. Total volume of A shares traded in Shanghai was 14.4B shares, while Shenzhen volume was 19.3B shares. Top listed property developer China Vanke was one of the most actively traded stocks, bouncing 1.8% to 17.7 yuan ($2.70). The Shenzhen-listed stock has still plummeted more than 20% since early Jul, battered by internal shareholding struggles, with the company & its biggest shareholder being investigated by China's securities regulator for rule violations.
China Shares Edge Up in Sluggish Trading
In an uninspiring day, stocks are drifting lower. The stock market is vastly overbought, so any pullback is not a surprise. The out of control world is not helping matters. There was a shooting in FL overnight, it's difficult to keep track of all the violence around the globe as stock averages remain very close to record high levels. Earnings are coming in mixed as expected.
Dow Jones Industrials