Dow fell 77 (but off the lows), decliners over advancers 3-2 & NAZ was off 16. The MLP index was down 2+ to the 322s & the REIT index was up fractionally in the 371s. Junk bond funds were mixed & Treasuries gained. Oil dropped (see below) & gold climbed higher.
AMJ (Alerian MLP Index tracking fund)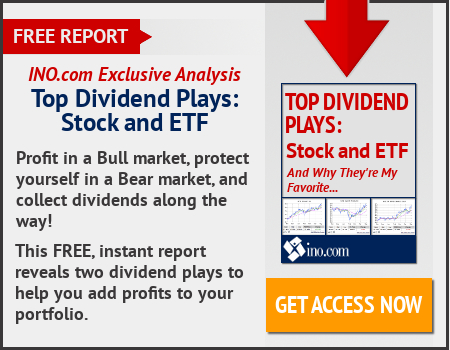 Oil futures settled under $45 a barrel as traders fretted over ample US stocks of gasoline & a recent slowdown in domestic production declines. Sep WTI crude fell $1 (2.2%) to settle at $44.75. $50 oil seems like a distant memory.
Humana raised its Q2 & full-year guidance to reflect a better-than-expected performance at its individual Medicare Advantage & healthcare services businesses, which was partially offset by continued weakness in its individual commercial medical business. The company expects full-year adjusted EPS of at least $9.25, up from prior guidance of at least $8.85. The estimate is for a reading of $8.86. For Q2 it expects EPS of 2.28, up from earlier guidance of at least $2.15, & compared with analyst forecast of $2.18. "Higher projected individual Medicare Advantage pretax results of approximately $185 million, or $0.76 per diluted common share(a), are primarily due to operating initiatives resulting in favorable prior period medical claims development and lower current-year utilization than was anticipated in pricing," the company said. The stock jumped up 13.12 (8%). If you would like to learn more about HUM, click on this link:
club.ino.com/trend/analysis/stock/HUM?a_aid=CD3289&a_bid=6ae5b6f7
Humana (HUM)
Intel, a Dow stock, released its Q2 2016 earnings on yesterday. Revenue came in-line with its guidance, while its profitability exceeded both company guidance & analyst expectation. However, the stock pulled back, attributable to the slower growth in the data center business & a qtr-over-qtr decline in Internet-of-Things (IoT) revenue. The data center slowdown may not be a cause of concern as growth is expected to re-accelerate in H2. The sequential decline in IoT revenue was due to an inventory burn after a very strong Q1. Intel is confident that its growth will re-accelerate in the second half of 2016. The stock gave up 1.42. If you would like to learn more about INTC, click on this link:
club.ino.com/trend/analysis/stock/INTC?a_aid=CD3289&a_bid=6ae5b6f7
Intel (INTC)
After a 1500 surge by the Dow in the last month, this hardly qualifies as a correction. It is merely a bump in the road. As expected, earnings vary from one company to the next. Overall they should be lower in Q2. The outlook for the rest of the year is mediocre if GDP grows only 2+%. That is not associated with the markets soaring to new heights.
Dow Jones Industrials