Dow went up 17 today, advancers over decliners almost 2-1 & NAZ gained 19 The MLP index slid back 1+ to the 316s while the REIT index was fractionally higher to the 363s, good enough for a new record. Junk bond funds were a little higher & Treasuries rose in price again. Oil has risen to the 49s & gold keeps climbing, up to 1345.
AMJ (Alerian MLP Index tracking fund)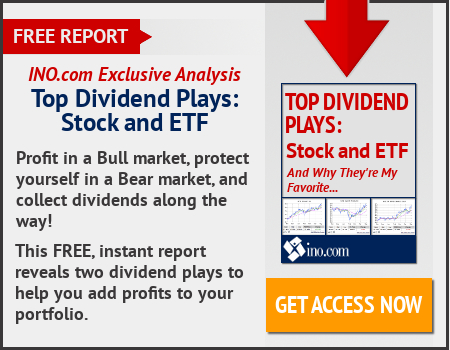 CLQ16.NYM
| | | | | | | |
| --- | --- | --- | --- | --- | --- | --- |
| | Crude Oil Aug 16 | ....48.99 | ....0.66 | | (1.4%) | |
UK Labour leader Jeremy Corbyn made his name by defying party discipline. Now he's asking his lawmakers to toe his party line with little success. Corbyn has clung to the leadership during the week following the UK vote to leave the EU, in which dozens of his front-bench team quit, he lost a no-confidence vote by a 172-40 margin & a slew of party grandees called for him to go. He has vowed to run again if a formal leadership challenge emerges, most likely from his former business spokeswoman, Angela Eagle, who has spent the week gathering support. Long at the left fringes of the party, Corbyn was the single most disloyal lawmaker when Labour was in power from 1997-2010, voting against the gov 216 times during the administrations of Tony Blair & Gordon Brown. Corbyn began last year's leadership election as a 200-to-1 outsider before surging to a surprise win with 60% of the vote in the wider party. Labour has dissolved into open conflict at a time when the ruling Conservatives are also in disarray, mired in a leadership contest to replace Prime Minister David Cameron. Boris Johnson, the initial favorite, ruled himself out yesterday after former ally Michael Gove declared for the job. Britain is without either an effective gov or a functioning opposition even as the EU presses for a quick start to formal Brexit negotiations.
U.K. Labour Party Descends Into 'Civil War'
Factory activity expanded in Jun at the fastest clip in more than a year, an encouraging sign that American manufacturers are gaining traction. The Institute for Supply Management index increased to 53.2 last month, the highest since Feb 2015 & exceeding the most optimistic projection, from 51.3 in May. Improving consumer spending is helping pull manufacturing out of a prolonged slump that began in early 2015 as a surging $ hurt exports & the slump in oil prices curbed investment in the energy industry. Strengthening indices of bookings & production, which reached 3-month highs, signal factory gains will be sustained. While the ISM's export orders index climbed to the highest level since Nov 2014, a tentative sign that global demand is beginning to stabilize, the group will issue results later today from a separate survey detailing the impact of the UK's vote to leave the EU.
Oil moved narrowly lower after Baker Hughes data showed the weekly number of active US rigs drilling for crude rose 11 to 341. The count fell last week, but rose in each of the 3 weeks before that. The total US rig count climbed 10 to 431. Aug crude was at $48.31 a barrel, down 2¢ today.
Federal Reserve Vice Chairman Stanley Fischer said the Fed will know more by its Jul meeting about the implications of the Brexit vote for the US economy, & said those effects will be weighed against positive incoming US economic data. Fischer said the US economy "has done pretty well" since the dismal May employment report showed a sharp slowdown in job growth. "You can't make a whole story out of a month-and-a-half of data, but this is looking better than it had before," he said. "As we consider the effects of Brexit, we've got to put that effect on the U.S. together with what else is going on in the U.S. economy," he added. "And probably the other things that are going on are more important for the U.S. outlook ... than Brexit all by itself." Asked about the fact markets aren't predicting any more Fed interest rate increases this year, Fischer said, "We'll have to wait and see how things turn out." "I'm talking about the last few months," he said. "We've got to look over a longer horizon than that before we decide what to do about interest rates." He said officials are making their decisions one meeting at a time & are watching developments closely as they prepare for the Jul 26-27 meeting. "We'll see what has happened by then," he said, when asked whether the Fed may have to consider easing policy. Fed officials will have a much better picture of the effects of the Brexit vote on financial conditions by the time they meet at the end of the month, he added.
Stocks edged higher on encouraging economic data. But that has limited meaning in the face of economic chaos in Europe & there are no signs that various problems will be solved soon. Dow has returned to just under the 18K ceiling, where is was a month ago (or a year ago). Gold has returned to where it was 2 years ago, not a good sign for stocks going forward.
Dow Jones Industrials