Dow rose 16, advancers over decliners nearly 2-1 & NAZ gained 26. The MLP index went up 1+ to the 322s & the REIT index inched up fractionally in the 269s Junk bond funds were a little higher as were Treasuries. Oil retreated (see below) & gold remained near its 2 year highs.
AMJ (Alerian MLP Index tracking fund)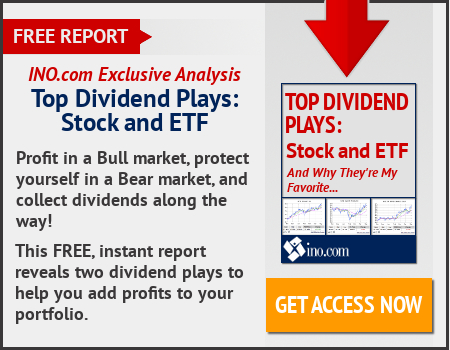 Oil prices fell again as rising stockpiles of crude & refined fuel intensified fears of another major glut building. Genscape reported that the Cushing, Oklahoma delivery hub for US crude futures saw a supply build of 26K barrels last week. US gasoline & distillate stocks surged unexpectedly last week, gov data showed, crimping margins for refiners at the height of summer driving season when demand for fuels were generally healthy. Turkey's attempted coup barely affected the market as Istanbul's Bosphorus Strait, which handles about 3% of global oil shipments mainly from Black Sea ports & the Caspian region, reopened from a brief closure.
Oil Prices Slide Amid Rise in Crude, Fuel Supplies
Oil production from 7 major US shale plays is forecast to decline by 99K barrels a day to 4.55M barrels a day in Aug from Jul, according to a monthly report from the Energy Information Administration. Oil output at the Eagle Ford shale play in South Texas is expected to see the largest decline, down 48K barrels in Aug. The Bakken shale play, which stretches from Canada into North Dakota & Montana, is expected to see output fall 32K barrels a day.
Hasbro reported higher-than-expected quarterly profit & revenue, driven by strong demand for its Disney Princess & Frozen dolls & its action figures based on "Star Wars" movies. Revenue from toys targeted at boys, which include toys based on the "Star Wars" films & "Nerf" toy guns, rose 4% in Q2 & the business accounted for about 40% of total revenue. Revenue from toys targeted at girls jumped 35%, the 2nd increase in 7 qtrs. HAS acquired the rights to make dolls based on Walt Disney, a Dow stock, princesses such as Cinderella & Snow White in 2014 & started selling the dolls this year. Strong sales of licensed toys based on "Star Wars," "Teenage Mutant Ninja Turtles: Out of the Shadows," "The Secret Life of Pets," "Trolls" & "Finding Dory" films are expected this year. EPS rose 24.6% to 41¢ & revenue jumped more than 10% to $878.9M. Analysts had expected EPS of 39¢ on revenue of $859M. But the stock lost 5.68 today (7%). If you would like to learn more about HAS, click on this link:
club.ino.com/trend/analysis/stock/HAS?a_aid=CD3289&a_bid=6ae5b6f7
Hasbro (HAS)
The stock market is not concerned about the increased terrorism in the world. But that is a major news driver, even while the Republican convention begins. The world is out of control because it is leaderless. Bad guys are having a lot of success doing what they want. Demand for Treasuries, gold & silver is strong, a major disconnect form the rise in stock prices, while the popular averages remained near break-even today..
Dow Jones Industrials