Dow lost 15, advancers were slightly ahead of decliners & NAZ added 15. The MLP index was off a fraction to the 314s & the REIT index went up 2+ to the 372s. Junk bond funds were a little lower & Treasuries inched higher. Oil sank for a 6th straight session & gold gained ground.
AMJ (Alerian MLP Index tracking fund)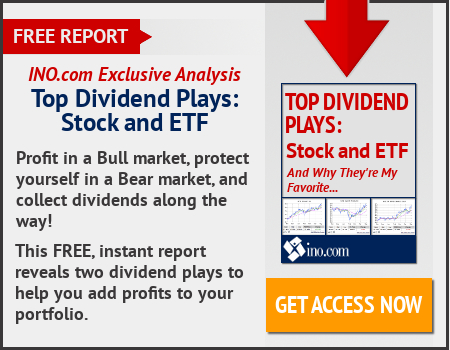 Flattening US sales & Brexit's impact on the European market will likely weigh on H2, Ford CEO Mark Fields said. He said consumer demand in the US, as well as China, has softened in 2016. Ford is seeing lower pricing & higher incentives in both regions, while the retail side of the US market declined in Q2. Q2 earnings fell 9% to $2B, as North American sales were flat even though the automaker increased spending on promotional discounts. Ford booked a pretax profit of $2.7B in North America, down 5% year-over-year. Financial results also weakened in Asia, where Ford recorded a pretax loss ($8M) for the first time in more than 3 years. Although European operations provided a boost, Ford is preparing to deal with downside risks following the UK referendum to leave the EU. Ford took a $60M hit in Q2 because of a weaker £, & Brexit could cost the company another $200M thru the rest of the year. Ford projected an annual cost of $400-500M until the UK officially splits from the EU & forms a new trade pact. Europe accounts for approximately 30% of sales. Ford, which missed the forecast for quarterly earnings, still maintained its full-year outlook for pretax earnings of $10-11B. In the US, Ford is warning that industry sales are beginning to plateau in the wake of a record-setting year in 2015. Fields noted how retail demand sputtered in 2, despite relatively positive numbers on consumer confidence. "On the car side, as you see consumers gravitate towards SUVs and trucks—and we're doing very well in those segments—that's causing a lot of pressure in the car segment. You have a number of manufacturers…that want to protect their market share," he added. "Our view for second half of the year is that the retail industry is going to be lower than last year," he said. Q3 will be especially challenging for Ford due to expenses related to the launch of new 2017 Super Duty pickup trucks. Ford's rollout of aluminum-bodied, heavy-duty pickup trucks follows the Dec 2014 launch of the current F-150 model, the first truck with an aluminum body. The stock tumbled 1.13 (8%). If you would like to learn more about Ford, click on this link:
club.ino.com/trend/analysis/stock/F?a_aid=CD3289&a_bid=6ae5b6f7
Ford (F)
Facebook beat expectations for profit & revenue yet again, pushing up its shares to a record high & allowing it to become the 5th biggest US company by market capitalization ($367B). Analysts said its "video first" strategy would help drive the company's growth well into the future as more advertisers move money to mobile platforms. FB, which now has more than 1.7B monthly users, said its ad revenue surged 63% in Q2, with mobile accounting for 84% of the total. FB shows no sign of slowing down. Its record quarterly profit & revenue trounced estimates as the company's mobile app & push into video helped it win new advertisers & encouraged existing ones to spend more. FB has been beefing up its presence in the mobile video market && is also courting advertisers & content providers to experiment with Facebook Live, its new live video feature. "We see a world that is video-first with video at the heart of all of our apps and services," CEO Mark Zuckerberg said. The stock jumped up 1.66. If you would like to learn more about FB, click on this link:
club.ino.com/trend/analysis/stock/FB?a_aid=CD3289&a_bid=6ae5b6f7
Facebook (FB)
MasterCard reported a higher-than-expected 6.7% rise in quarterly profit as consumers spent more on cards using its network. US consumer spending, which accounts for more than 2/3 of economic activity in the country, rose for a 2nd straight month in May on increased demand for automobiles & other goods. Worldwide purchase volume rose 9% to $897B on a local currency basis in Q2. EPS was 89¢, up from 81¢ a year earlier. Excluding a charge, the company earned 96¢ & revenue jumped 12.7% to $2.69B. Analysts had expected EPS of 90¢ on revenue of $2.59B. The stock gained 2.26. If you would like to learn more about MA, click on this link:
club.ino.com/trend/analysis/stock/MA?a_aid=CD3289&a_bid=6ae5b6f7
Mastercard (MA)
Stocks are meandering, not knowing where to go. Tech earnings have generally been good, but oil earnings are terrible. The report from Ford is chilling, because its problems reverberate thru the economy. The bulls have lost command of the stock market & bears have not been able to capitalize.
Dow Jones Industrials