Dow shot up 144 to a new record, advancers over decliners better than 2-1 & NAZ went up 39. The MLP index added 2+ to 330 & the REIT index lost 1 to the 344s. Junk bond funds continued rising & Treasuries were sold. Oil was down a fraction to the 52s (more below) & gold declined, dipping under 1200, as stocks rose.
AMJ (Alerian MLP Index tracking fund)
Light Sweet Crude Oil Futures,M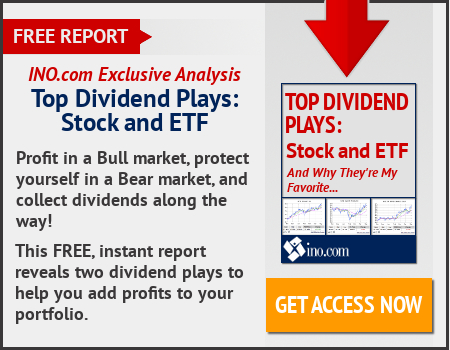 Oil prices fell after builds in US inventories reinforced expectations that increasing shale output this year would reduce the impact of production cuts by OPEC & other major exporters. US light crude was down 52¢ at $52.66. Weekly inventory data from the American Petroleum Institute (API) late yesterday showed US crude, gasoline & diesel stocks rose more than expected last week. The gov Energy Information Administration (EIA) reports its own data later today. Oil prices have found support in recent weeks from plans by OPEC & other producers to reduce output. Around 1.5M barrels per day (bpd) has already been taken out of the market from about 1.8M bpd agreed by oil majors starting on Jan 1, energy ministers said, as producers look to reduce oversupply. But as OPEC is cutting, US shale output is rising. US oil production has increased by more than 6% since mid-2016, although it remains 7% below the 2015 peak. Output is back to levels reached in late 2014, when strong US crude output contributed to a crash in oil prices. Trump's promise to support the US oil industry has encouraged analysts to revise up their forecasts of growth in US oil production, which is already benefiting from higher prices.
Oil Eases on Rising U.S. Inventory
Boeing, a Dow stock, expects to deliver 760-765 commercial aircraft in 2017, higher than 748 deliveries in 2016. The world's biggest maker of jetliners said it expected 2017 core earnings, which exclude some pension & other costs, of $9.10-$9.30 on revenue of $90.5-$92.5B. The company forecast operating cash flow of about $10.75B in 2017 after reporting cash flow of $10.5B in 2016. Core EPS rose to $2.47 in Q4 from $1.60 a year earlier. But revenue fell 1.2% to $23.29B. The stock jumped up 4.22. If you would like to learn more about BA, click on this link:
club.ino.com/trend/analysis/stock/BA?a_aid=CD3289&a_bid=6ae5b6f7
Boeing (BA)
United Technologies, another Dow stock, posted Q4, compared with a year-ago loss, & reiterated its 2017 profit & sales forecasts, buoyed by demand for Pratt & Whitney aircraft engines & parts for the aerospace industry. The company had said a month ago that it expected 2017 adjusted EPS of $6.30-$6.60 on sales of $57.5-$59.0B, forecasts that it stood by today. Analysts expect EPS of $6.56 & revenue of $58.86B. "Despite an uncertain global macro environment, our growing aerospace backlog and strategic investments in the commercial businesses position us well to generate higher organic growth in 2017," CEO Gregory Hayes said. EPS from continuing operations attributable to shareholders was $1.26, compared with a loss per share of 30¢ per share a year earlier when it incurred restructuring & other charges. On an adjusted basis, EPS was $1.56, matching the estimate. UTX, which faces weak sales in China & Europe, said net sales rose 2.5% to $14.66B, falling short of the estimate for $14.7B. Sales in Pratt & Whitney, its 2nd-biggest business, rose nearly 4% to $3.99B. The stock fell 2.40. If you would like to learn more about UTX, click on this link:
club.ino.com/trend/analysis/stock/UTX?a_aid=CD3289&a_bid=6ae5b6f7
The Trump rally has resumed, taking all stock averages to record highs. Optimism by business execs & even union leaders is high. Rising prices for the Dow this year will be linked to Trump's success in growing the economy & creating more jobs. However, the stock market remains overbought long term & the possibility of a correction should not be forgotten.
Dow Jones Industrials