Dow declined 151, decliners only slightly ahead of advancers & NAZ dropped 27. The MLP index lost 1+ to the 316s & the REIT index rose 2+ to the 339s. Junk bond funds were lower & Treasuries gained today. Oil climbed higher & gold shot up into the 1200s (more on both below).
AMJ (Alerian MLP Index tracking fund)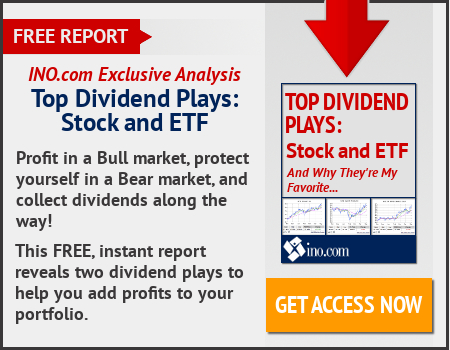 Gold rose for a 3rd day, set for its best month since Jun, as Trump fired the US acting attorney general over his order barring entry by citizens from 7 predominantly Muslim nations. The White House dismissal of Sally Yates, describing her refusal to uphold the executive order as a betrayal, added to a dawning realization among investors that Trump will follow thru on pledges made during his election campaign. The metal rose 0.3% to $1199 an ounce as investors sought a haven & stocks fell. A gauge of shares around the world fell for a 4th day, the longest run since before the election. Gold is set for its strongest month since Britain's decision to leave the EU in Jun. Trump won office with campaign promises including ending admission of refugees from war-torn Muslim majority countries, rewriting or abandoning trade agreements & ending the decline in US manufacturing jobs.
Oil advanced as the $ weakened against its peers, spurring a rally in raw materials. Futures rose more than 1.3% & the $ slipped after a trade adviser to Trump said Germany is benefiting from a "grossly undervalued" currency. A weaker greenback boosts the appeal of $-denominated commodities as an investment. Seaway Crude Pipeline's 400K-barrel-a-day Legacy line shut after it was ruptured by road workers near Dallas, cutting crude flows to the Gulf Coast. Oil is down 1% this month after advancing the last 2 months as OPEC agreed on Nov 30 to reduce supply, with 11 other nations including Russia joining the deal less than 2 weeks later. While Middle East producers implement the cuts, US drillers targeting crude have increased the nation's rig count to the highest level since Nov 2015. West Texas Intermediate for Mar rose 54¢ (1%) to $53.17 a barrel. Volume was 52% above the 100-day average. The contract slipped 1% to $52.63 yesterday. US crude inventories probably expanded by 3M barrels last week, according to a survey.
The Conference Board Consumer Confidence Index, which had increased in Dec, retreated in Jan. The Index stands at 111.8 (1985=100), down from 113.3 in Dec. The Present Situation Index increased from 123.5 to 129.7, but the Expectations Index decreased from 106.4 last month to 99.8. "Consumer confidence decreased in January, after reaching a 15-year high in December (Aug. 2001, 114.0)," said the Conference Board. "The decline in confidence was driven solely by a less optimistic outlook for business conditions, jobs, and especially consumers' income prospects. Consumers' assessment of current conditions, on the other hand, improved in January. Despite the retreat in confidence, consumers remain confident that the economy will continue to expand in the coming months." Consumers' appraisal of current conditions improved in Jan. Those saying business conditions are "good" increased slightly from 28.6% to 29.3%, while those saying business conditions are "bad" decreased from 17.8% to 16.1%. Consumers' assessment of the labor market was also more positive than last month. The percentage of consumers stating jobs are "plentiful" rose from 26.0% to 27.4%, while those claiming jobs are "hard to get" decreased from 22.7% to 21.5%. Consumers' short-term outlook, which had increased considerably last month, declined in Jan. The percentage of consumers expecting business conditions to improve over the next 6 months decreased from 24.7% to 23.1%, while those expecting business conditions to worsen increased from 8.9% to 10.7%. Consumers' outlook for the labor market was somewhat mixed. The proportion expecting more jobs in the months ahead decreased from 21.7% to 19.8%, while those anticipating fewer jobs was virtually unchanged at 14.0%. The percentage of consumers expecting their incomes to increase declined from 21.5% to 18.0%, while the proportion expecting a decrease rose from 8.6% to 9.6%.
Consumer Confidence Index Declined in January
Last night Trump fired the asst attorney general (a temp position until the new attorney general is approved by the senate). This headline news got a lot of attention in the stock market, a strong indication that all is not well in DC. On the other hand stocks are absorbing the news reasonably well on hopes changes will benefit the economy. Today he is meeting with drug execs, looking for lower prices for drugs. Dow is back to 19.8K, around where it has been since early Dec. With all the changes promised & coming, it's still close to its record levels made last week. That's a positive sign for the stock market.
Dow Jones Industrials