Dow rose 66 (just under the record close), advancers barely ahead of decliners & NAZ gained 33. The MLP index went up 2 to the 324s (up about 10% in the last year) & the REIT index was fractionally higher in the 346s. Junk bond funds were up a little & Treasuries were sold. Oil was flattish (more below) & gold dropped as stocks rose.
AMJ (Alerian MLP Index tracking fund)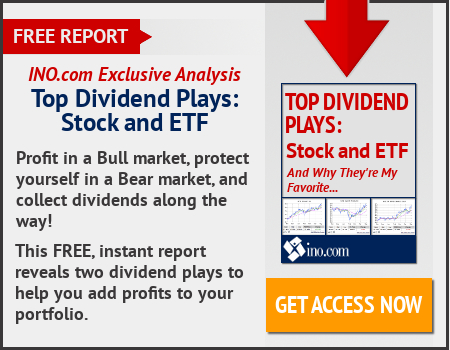 The Dow jumped to an all-time high, on the brink of the key 20K threshold after more than a month of teasing. The fresh catalyst came after the Dec jobs report showed wages popped in 2016, bolstering hopes for stronger economic growth in the new year. The blue-chip index was boosted by gains in economically-sensitive sectors including consumer discretionary, industrials & financials as investors remained optimistic about the economic outlook under a new pres. Helping that sentiment was minutes from the Fed's Dec meeting which showed central bankers were closely eyeing fiscal policies outlined by Trump's incoming administration. A combination of lower taxes, less regulation & more spending on the nation's infrastructure are viewed as helping the economy remain on its growth path & helped push the Fed to increase its 2017 rate-hike forecast to 3 increases from a previously-projected 2. Since Trump's win, the Dow has notched 17 fresh closing highs, surging more than 1600 – with more than 1K of them coming since Nov 22 when the index first crossed 19K. Still, investors haven't pushed the pause button on the rally just yet. Alongside a run up in equities, which has been slightly more subdued on the broader S&P 500 index, a 6.5% increase since Election Day compared to the Dow's 9% gain, has been a run up in bond yields. The 10-year note recently hit its highest yield since Sep 2014, while the 30-year yield notched its highest point since Jul 2015 on confidence in inflation expectations as the economy continues to hum along in 2017.
Oil futures edged higher, with ongoing signs that major oil producers are sticking to their pledge to cut back output helping prices tally a weekly gain of roughly 0.5%. However, expectations for higher output from Libya & the US, which aren't part of the production cut agreement, kept price gains in check. February West Texas Intermediate crude rose 23¢ (0.4%) to settle at $53.99 a barrel.
Data from Baker Hughes revealed that the number of active US rigs drilling for oil climbed by 4 to 529 rigs this week, the 10th weekly climb in a row. The total active US rig count, which includes oil & natural-gas rigs, rose 7 to 665.
Richmond Fed Pres Jeffrey Lacker said interest rates may need to rise "more briskly than markets anticipate" with unemployment at or near sustainable employment and inflation "very close" to the 2% target. Lacker, considered a hawkish member, said he expects 2% GDP growth in 2017, reflecting some probability of a fiscal boost, before growth slows to 1.75% in 2018 & beyond. Lacker isn't a voting FOMC member this year.
There was buying at midday, then the Dow remained flat for the rest of the trading session. Market breadth was not impressive. Whenever the Dow is at record highs, it is in unchartered waters. That is true again today. Dow is so close & yet so far.
Dow Jones Industrials