Dow added 32 to its record close yesterday, decliners barley above advancers & NAZ slid back 1. The MLP index rose 4+ to the 339s (a high since Nov 2015) & the REIT index lost a fraction to the 342s. Junk bond funds were a little higher & Treasuries were sold but closed above session lows. Oil rose 1 to the 53s (more below) while gold slumped below 1190.
AMJ (Alerian MLP Index tracking fund)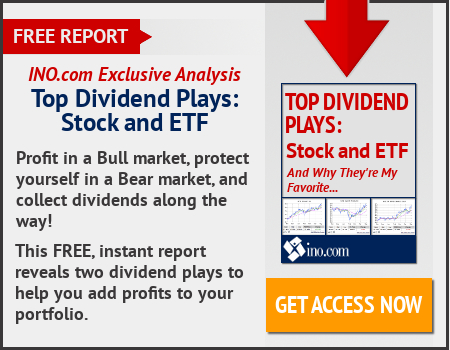 Ford reported a Q4 loss, citing an accounting change to pensions & costs for abandoning a factory in Mexico, which Trump had attacked. Ford also reaffirmed its forecast that 2017 profits would be lower, which contrasted with more upbeat forecasts from Detroit rivals. Q4 results took a $200M hit from costs related to canceling a $1.6B small car plant in Mexico that had become a target during the campaign. Ford said overall it will save $500M by consolidating small car production planned for the new assembly factory at an existing plant in Mexico. When it said it was canceling the Mexican plant earlier this month, Ford said it would add 700 jobs in Michigan tied to production of electric & autonomous vehicles. The decision was driven by slack demand & weak pricing for small cars, but executives said they were encouraged by Trump's promises of corp tax cuts & regulatory relief. Ford's results & its downbeat outlook point to other challenges for the company. Ford's North American auto operations, which account for about 90% of pre-tax profit, had adjusted profit margins for the qtr of 8.5%, up from 8.2% a year earlier. In Europe, Ford reported a record pretax profit of $1.2B for the year. For Q4, Ford reported a loss of $783M (20¢ a share) because of a $3B non-cash accounting remeasurement announced last week, related to low interest rates. Revenue fell 4% to $38.7B in the qtr. Pretax profit for 2016 was $10.4B, 2nd to a record $10.8B reached in 2015. After taxes, the pension remeasurement took a $2B bite out of net income. Excluding one-time items, EPS was 30¢, matching the estimates. The stock fell 42¢. If you would like to learn more about Ford, click on this link:
club.ino.com/trend/analysis/stock/F?a_aid=CD3289&a_bid=6ae5b6f7
Ford (F)
When Prime Minister Theresa May meets pres Donald Trump tomorrow, she will carry out a balancing act: She must try to lay the groundwork for a trade deal & avoid antagonizing euro leaders with whom she must negotiate Brexit. May & Trump are expected to discuss a variety of subjects on which they differ, including the Iran deal, which Trump rejects, & the NATO, which he has called obsolete. But stark differences on trade stand out. Trump has pushed an "America First" policy of protectionism & decried multilateral trade deals. May has promoted her vision of Britain as the biggest proponent of free trade. She said yesterday she is "not afraid to speak frankly to a president of the United States." She also said that she would have an opportunity to "talk to him face to face about the issues, about the interests that we share, about the special relationship, about the challenges that we both face" & thought she would get along with Trump. May, who tends to be understated, said: "Sometimes opposites attract." Trump has talked up the possibility of a trade deal with Britain, the world's 5th-largest economy, as part of his wider strategy to reorder American economic alliances overseas. May is looking for further commitments to a deal, as she seeks to show her plan to leave the EU's single market, which could mean new barriers to trade between Britain & the bloc, won't hurt & may even enhance British prosperity.
Oil prices were driven 2% higher by an ongoing rally in the US stock market, although gains were capped by plentiful supplies & bulging inventories in spite of efforts by producers to cut output. US light crude futures were up $1.22 to $53.97 a barrel (2.2%). Oil popped with US crude hitting $54, its highest level in more than 3 weeks, as the US equity market opened today. The $ index was also up 0.6%, but its recent weakness, it has lost 3% since peaking in Jan, has also supported oil. Oil is traded in the $'s & a weaker currency makes fuel purchases less costly for countries using other currencies, potentially spurring demand. Oil's gains were held back yesterday by weekly US inventory figures, which showed an increase of 2.8M barrels last week in US crude inventories to 488M barrels, pointing to ample supply.
Oil up on Stock Market, but U.S. Supply Caps Gains
The Mexican pres cancelled his meeting with Trump as the wall is getting more attention. The stock market did fairly well today after recent advances to record highs. The Dow was the only average setting a new high today, but, all considered, not bad. The stock market needs to estimate how quickly bold measures by Trump will be enacted & then when the money will reach the economy to boost the growth rate. While the Dow is at record levels again, it is pricing in the best of all worlds at a time when there is a lot uncertainty out there.
Dow Jones Industrials