Dow dropped 60, decliners over advancers 2-1 & NAZ slid back 1. The MLP index lost 3+ to 320 & the REIT index was off 3+ to the 344s. Junk bond funds traded lower following a good week & treasuries were lower, taking the yield on the 10 year Treasury below 2.4%. Oil declined (more below) & gold went up again.
AMJ (Alerian MLP Index tracking fund)
Light Sweet Crude Oil Futures,F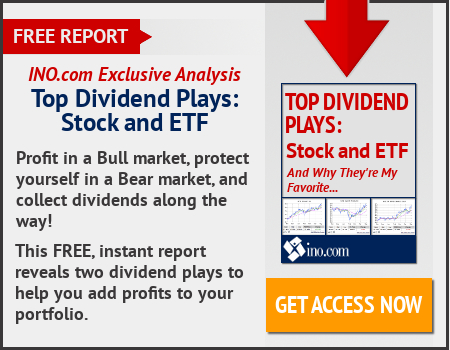 As China's top leaders tallied the cost of another year of debt-fueled growth at a Dec meeting, the imperative for stability as a leadership reshuffle loomed later this year prompted an unexpected conclusion. The price was too high, the leaders agreed. The buildup of debt used to fuel smokestack industries from steel to cement had helped win the short-term battle for growth, but the triumph itself undermined the foundations of long-term expansion, the leaders decided. What followed was an order to central & local gov officials that if they are forced to choose this year, stability must be the priority while everything else, including the growth target & economic reform, is secondary,. Other concerns aired at the meeting that contributed to the policy shift were the short-term risk of a confrontation with Trump over trade or Taiwan & longer-term challenges including how to spur the innovation needed to prevent economic stagnation as well as cleaning up toxic air that enrages & poisons citizens. Left unsaid was that economic growth underpins the legitimacy of Communist Party rule. As many as 5 out of 7 members of the top leadership committee are expected to be replaced at a twice-a-decade Communist Party Congress later this year, a gathering that traditionally spurs a greater emphasis on maintaining stability. At the Dec meeting, officials expressed alarm over the rapid accumulation of total debt, with some noting that other nations have experienced crises after allowing debt to climb to about 30% of GDP. China's credit boom may have pushed overall debt at the end of 2016 to 265% of GDP. Leaders reached an understanding to be flexible over a previously sacrosanct target of doubling per capita GDP by 2020 from 2010 & also a 6.5% growth target to 2020. They agreed it would be acceptable if the goal to double per capita GDP by 2020, slipped by 2 or even 3 years.
Oil fell more than 2% as signs of growing US production outweighed optimism that many other producers, including Russia, were sticking to a deal to cut supplies in a bid to bolster the market. US crude futures were trading at $52.73 per barrel, down $1.26 (2.3%). Last week, US energy companies added oil rigs for a 10th week in a row to 529, extending a recovery in activity into an 8th month. The rig count is expected to rise to 850-875 by the end of the year. In Iraq, OPEC's 2nd-biggest producer, oil exports from the southern Basra ports reached a record high of 3.51M barrels per day (bpd) in Dec. Although Iraq's oil minister added the country would still comply with an agreed output cut of 210K bpd from Jan. Iraq's State Oil Marketing Company has given 3 buyers in Asia & Europe full supply allocations for Feb. Traders also eyed news from OPEC member Kuwait, where bad weather forced the closure of oil exporting ports. Russian energy market sources said the country's output had fallen by 100K bpd in the first week of the month.
Oil Slips on Concerns U.S. Production is Rising
Federal Reserve Bank of Boston pres Eric Rosengren said that the central bank's patient policy stance following the financial crisis has been "entirely appropriate," but with the economy showing "remarkable progress," it now is time to normalize policy to reflect those conditions. He added a "still gradual but somewhat more regular increase" in interest rates will be warranted & that "monetary policy will need to normalize more quickly than over the past year," although not as fast as the last tightening cycle. Rosengren didn't say when specifically he believes the Fed should raise rates in 2017 but did note the Fed's projection that it should be able to raise rates 3 times this year seems reasonable if growth continues on a robust path. At the Dec meeting, Fed officials signaled they expect 3 qtr-percentage-point rate increases this year. "Looking ahead, I see the Federal Reserve as likely to continue to gradually normalize U.S. monetary policy, even as many other countries may need to continue to pursue more expansionary monetary policies," Rosengren said. He also said the Fed should consider whether it needs to maintain such a large balance sheet as it normalizes rates. These remarks are notable because until recently, he has been one of the Fed's leading doves, advocates of easy-money policies. More recently, he has developed concerns that easy policy could be destabilizing longer term.
The Dow made another attempt to go over 20K, but was turned back last week. Today there is more selling. The reasons for the Triump rally are fading as hassle associated getting approval for nominees in his cabinet has become strong. In addition, his proposals to boost the economy are getting more scrutiny. The overbought market has trended sideways for a month. Gold, a negative bet on the stock market, continues strong.
Dow Jones Industrials