Dow lost 17, advancers were a little above decliners & NAZ fell 22. The MLP index went up 2+ to the 322s & the REIT index added 2+ to the 342s. Junk bond funds were higher & Treasuries were purchased. Oil climbed higher (more below) & gold also gained, going well over 1200..
AMJ (Alerian MLP Index tracking fund)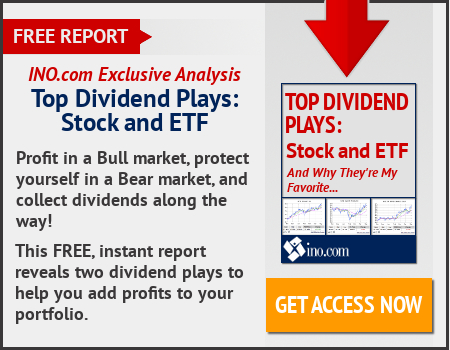 Oil advanced after OPEC members including Saudi Arabia said output cuts are bringing the market into balance, while the $weakened. Futures rose over 2.2%. The high level of compliance with a deal to curb output & rising global demand should balance the market in H1, Saudi Arabia's Energy Minister Khalid Al-Falih said. The International Energy Agency sees the oil market balancing in H1, Exec Director Fatih Birol said in Davos. The $ weakened after Trump said the $ is already "too strong." Crude has increased since OPEC & 11 other nations agreed late last year to Trim supply by about 1.8M barrels a day. While Middle East producers have signaled they're rapidly implementing the agreed cuts, the rally's momentum has fizzled amid concern that higher prices would spur more supply elsewhere. The US recently raised this year's output estimate, while China's production is forecast to continue its decline.\
Muted trends in US inflation & economic growth mean the Federal Reserve is unlikely to threaten the expansion with aggressive interest-rate increases to keep price pressures in check, said NY Fed pres William Dudley. "The risk that the Fed will snuff out the expansion anytime soon seems quite low because inflation is simply not a problem," Dudley said. "The economy is not growing much above its sustainable long-term pace" and "pressures on labor resources have been increasing, but quite slowly," he said. "Finally, the recent strengthening of the dollar will put downward pressure on import prices and limit the ability of domestic producers to raise their prices." Dudley's comments come as policy makers weigh how fast they should raise interest rates. While inflation remains below target, the central bankers are trying to get a better sense of how new economic policies to be implemented by Trump's incoming administration will impact the economy & consumer prices. Stocks & interest rates have risen since the election as investors mark up expectations for growth & inflation. "I am optimistic that the economic expansion will continue over the next few years," Dudley added. "The household sector's financial condition is in unusually good shape for this point in the economic cycle." He pointed to data showing that US households have shunned spending financed by home-equity lines of credit, which played a major role in the consumption binge that was evident in the run-up to the 2008 recession & financial crisis. "If households and lenders again become comfortable with financing consumption with debt in addition to income, this will provide additional support to household spending and to the current economic expansion," he said.
The UK is likely to pull out of the EU's single market for goods & services & seek a completely new trading relationship with the bloc, Prime Minister Theresa May will say as she sets out her plan for Brexit. In a blow to business groups pressing for the closest possible links to Europe, May will use a speech to explicitly say she expects Britain to leave the single market & overhaul its links to the customs union, according to a leaker. She has no interest in a "partial" or "associate" membership of the EU or "anything that leaves us half-in, half-out." "We seek a new and equal partnership -- between an independent, self-governing, global Britain and our friends and allies in the EU," the premier will say. "We do not seek to adopt a model already enjoyed by other countries. We do not seek to hold on to bits of membership as we leave." Dropping out of the single market for services will be a disappointment for banks, which may start shifting jobs & operations from London to ensure continued access to the other 27 EU member-states. It will also raise pressure on May to agree an adjustment period after Brexit to minimize disruption for lenders & companies exporting goods.
The meeting for the biggies begins in Davos. Generally that produces a lot of hot air & not much else. More importantly the Trump administration is forming. The Reps have a lot of work ahead, trying to get the economy to grow faster & bring some calm to a chaotic political environment in the US.
Dow Jones Industrials