Dow jumped up 112 (nearing 20K), advancers over decliners almost 3-1 & NAZ gained 48. The MLP index surged 7+ to the 327s on hopes for 2 new oil pipelines & the REIT index went up pennies in the 345s. Junk bond funds were a little higher & Treasuries declined. Oil went up to 53 & gold retreated (but still above 1200) as stocks rose. More on both below.
AMJ (Alerian MLP Index tracking fund)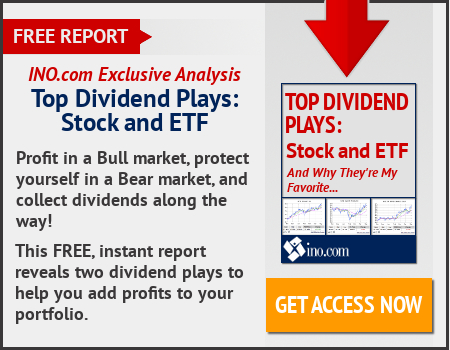 A steadily-growing economy means higher interest rates are on the way. But the nation is split on whether that's a good thing for the markets & their personal finances 49% of Americans say they are concerned about the prospect of higher rates in 2017, according to a new survey from Bankrate.com. That number is up 8 percentage points from last year as respondents worry more about the Fed's planned rate-hike path as the economy continues to improve after the worst financial crisis since the Great Depression. The most commonly-cited reason for concern was fear about the impact of higher rates on the stock market since asset prices have been supported by ultra-easy monetary policy since 2008. "Investors love low rates because it leaves fewer investment alternatives in the stock market," Bankrate.com said. "When rates go up, not only does it increase borrowing costs, it could slow corporate profits, and it makes other investment options more attractive on a relative basis."
3M (Dow stock & Dividend Aristocrat), the maker of Scotch tape & Post-it notes, reported an 11.3% increase in quarterly profit as the company kept a tight lid on costs. EPS attributable to the company rose to $1.88 in Q4 from $1.66 a year earlier while operating expenses fell 2.3%. Net sales fell 0.4% to $7.33B. The stock fell 2.54. If you would like to learn more about MMM, click on this link:
club.ino.com/trend/analysis/stock/MMM?a_aid=CD3289&a_bid=6ae5b6f7
3M Company (MMM)
The World Bank forecasts an average crude price of $55 a barrel for 2017, according to a quarterly report issued today. The figure is unchanged from the Oct forecast, but shows an increase of 29% from the 2016 oil price, which was an average of Brent, West Texas Intermediate & Dubai crude. "The market is expected to tighten in 2017, particularly in the second half of the year," the report said. It sees prices rising to an average $60 a barrel in 2018, "assuming a balanced market and no additional OPEC supply restraint." Gold prices, meanwhile, are expected to decline 8% this year to an average $1150 an ounce on weak investment demand.
Kimberly-Clark, a Dividend Aristocrat, reported Q4 EPS of $1.40, up from 91¢ for the same period last year. Adjusted EPS of $1.45 beat the estimate of $1.42. Sales for the qtr totaled $4.54B, unchanged from last year & below the $4.55B forecast. The company raised the quarterly div 5.4% to 97¢ from 92¢. Sales in 2017 are expected to be similar to 2016, which were $18.2B. The forecast was for $18.5B. The company sees 2017 EPS of $6.20-6.35 versus the forecast of $6.27. The stock shot up 4.81. If you would like to learn more about KMB, click on this link:
club.ino.com/trend/analysis/stock/KMB?a_aid=CD3289&a_bid=6ae5b6f7
Kimberly-Clark (KMB)
In just a few days, Trump has done a lot already to demonstarte he wants to see American businesses grow. Today he stopped short of green lighting construction on the Keystone & Dakota access pipelines, reiterating an earlier campaign pledge to seek a "better deal" for the US. Investors see this a positive signal for those projects & Dow had a very good day. Investors are adjusting to his ways of doing business & like what they see. The Dow is just 78 away from 20K.
Dow Jones Industrials