Dow was down 22, advancers barely ahead of decliners & NAZ gained 16. The MLP index lost 2+ to 320 & the REIT index went up a fraction to the 343s. Junk bond funds remained mixed & Treasuries continued weak. Oil gave back more than 1 to 52 & gold dropped to 1205.
AMJ (Alerian MLP Index tracking fund)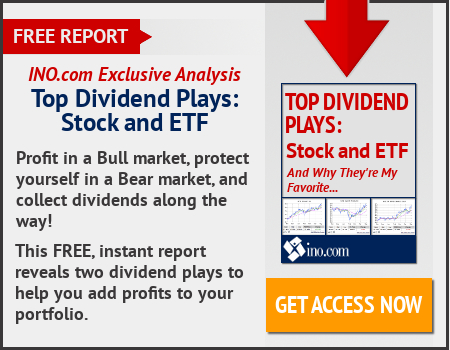 The US economy continued to expand modestly from late Nov thru the end of 2016 as a tightening labor market helped lift wages & prices more broadly, a Federal Reserve survey showed. The Beige Book economic report, based on information collected by regional Fed banks on or before Jan 9, said firms & industries were optimistic about growth this year. Employment gains were characterized as slight to moderate, with most of the Fed's 12 districts saying they expected the labor market to continue tightening. "District reports cited widespread difficulties in finding workers for skilled positions; several also noted problems recruiting for less-skilled jobs," according to the report. "Most districts said wage pressures had increased." The report underscores the central bank's views that the economy is healthy enough to continue removing monetary stimulus. Fed officials raised their benchmark interest rate by a qtr percentage point in Dec also increased the number of hikes they anticipate in 2017, to 3 from 2. The Fed's outlook for the economy is clouded, however, by uncertainty surrounding the fiscal policies of the incoming administration. While he promised spending increases & tax cuts in his campaign, Trump has provided few details on the concrete policy proposals he intends to bring to Congress. Some Fed districts reported a rebound in confidence after the election, though the Cleveland Fed noted that it's unclear how changes in regulations will impact investments. The Fed also noted that pricing pressure has intensified, with 8 districts reporting modest inflation. The Fed's preferred measure of inflation, excluding food & energy, reached 1.6% in the 12 months thru Nov. Average hourly earnings rose 2.9% in Dec from a year earlier, the biggest jump since 2009, adding to confidence that inflation will continue to edge toward the Fed's 2% target. Labor markets across the country "were reported to be tight or tightening during the period," the report said. "A couple of districts mentioned layoffs, but even in those districts, as in other regions, most responding firms were said to have added employment, on net." The report made only a few references to the economic effects of the Trump administration's fiscal & trade policies, some of which have unsettled currency markets.
Fed Says U.S. Growth Continues Modestly
Target, a Dividend Aristocrat, shares slid after the retailer cut its Q4 sales & profit guidance following weaker-than-expected holiday sales. The company said same-store sales fell 1.3% in the Nov-Dec holiday period. Total sales fell 4.9%, including the impact of the Dec 2015 sale of the company's pharmacy & clinic business. "While we were pleased with Black Friday sales, December digital sales growth of more than 40 percent and continued strength in our signature categories, these results were offset by early season sales softness and disappointing traffic and sales trends in our stores," said CEO Brian Cornell. The company is now expecting GAAP EPS from continuing operations of $1.45-1.55, down from prior guidance of $1.55-$1.75. Full-year EPS is forecast at $4.57-4.67, compared with prior guidance of $4.67-4.87. Same-store sales are expected to decline 1.5%-1.0% for the qtr. The stock sank 4.09 (6%). If you would like to learn more about TGT, click on this link:
club.ino.com/trend/analysis/stock/TGT?a_aid=CD3289&a_bid=6ae5b6f7
Target Cuts Fourth-quarter Profit And Sales Outlook After Disappointing Holiday Sales
Target (TGT)
Exxon Mobil, a Dow stock & Dividend Aristocrat, has joined a growing list of oil producers who are expanding in the Permian Basin of Texas, betting that America's shale boom is far from over. The world's largest publicly traded oil company inked a deal with the Bass family to double its footprint in the Permian. XOM will pay up to $6.6B, mostly in stock, for approximately 275K acres of land. 250K of those acres are located in the Permian, the largest oil field in America. The acquisition its most expensive move since its 2010 buyout of XTO Energy, which made XOM the nation's top natural-gas producer. The deal is also the first under new CEO Darren Woods, who replaced Rex Tillerson after he was tapped as the for Secretary of State. The stock fell 1.08. If you would like to learn more about XOM, click on this link:
club.ino.com/trend/analysis/stock/XOM?a_aid=CD3289&a_bid=6ae5b6f7
Exxon Mobil (XOM)
The Dow reached 19.9K on Dec 13 & since then it has trended sideways. The advance was great for investors, but reality has been sinking in since then. Bringing jobs back to America is a plus that has been missing for years. But getting things done in DC won't be easy. The Dems will fight just about all proposals & the Reps are not united on exactly what to do next. Repealing Obamacare is first on the list & that has more than its share of problems. Getting those nominees approved may require a little extra work. Then there is the rate hike business for this year & it looks like the Fed has the courage to make those long delayed increases. Stumbling along in a deeply divided DC & the prospects of more rate hikes are weighing on the stock market. Those worries will be around for some time. Now there are growing worries about a drab holiday retail shopping season. Once again, 20K for the Dow looks to be a long way off,
Dow Jones Industrials