Dow fell 58, decliners over advancers 5-4 & NAZ lost 35. The MLP index added 2+ to the 322s & the REIT index rose 2+ to the 342. Junk bond funds did little & Treasuries were strong, taking the yield on the 10 Year Treasury down to near 2.3%. Oil drifted lower in the PM, but still finished up pennies at the end of the trading session & gold went up (more on both below).
AMJ (Alerian MLP Index tracking fund)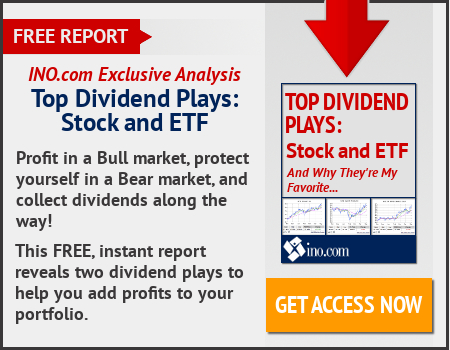 General Motors (GM) announced a $1B US investment plan involving new models & plant updates long in the works, becoming the latest automaker to answer to create more US jobs. The nation's top automaker will add or retain 7K salaried & hourly workers, including almost 2K in domestic factories. The announcement includes product updates, manufacturing changes & a lending expansion all decided before Trump's public appeals to invest. Earlier, Korea's Hyundai Motor (HME), & Kia Motors said they'll increase US investment over the next 5 years & consider building a new plant in the country. Carmakers are eager to cooperate with the incoming administration as they prepare to ask for favors including weaker fuel economy rules & lower corp taxes. And the auto industry isn't alone: Wal-Mart, a Dow stock & Dividend Aristocrat, will create about 10K retail jobs, the country's largest private employer said. "Thank you to General Motors and Walmart for starting the big jobs push back into the U.S.!" Trump wrote on Twitter.
GM to Invest $1 Billion in U.S. Manufacturing Operations
Oil production from seven major US shale plays is forecast to climb by 41K barrels a day to 4.748M barrels a day in Feb from Jan, according to a monthly report from the Energy Information Administration. Oil output from the Permian Basin, which covers parts of western Texas & southeastern New Mexico, is expected to see the largest climb among the big shale plays. It's expected to rise by 53K barrels a day. Just prior to the close, Feb West Texas Intermediate oil traded at $52.98 a barrel, up 61% (1.2%).
Gold futures settled at their highest level in about 2 months. Concerns over Britain's push to exit from the EU & overall uncertainty Trump fed haven demand for the precious metal. February gold rose $16.70 (1.4%) to $1212 an ounce-the highest finish since Nov 17.
The UN is forecasting a modest economic recovery in 2017-18 but warns the projection is an indication of economic stabilization rather than a signal of robust revival. In its annual economic report, the UN said the world economy expanded by 2.2% in 2016, the slowest rate of growth since the 2009 recession. It forecast growth of 2.7% this year & 2.9% in 2018, a slight downward revision from its mid-year predictions in May. The UN report says: "Underpinning the sluggish global economy are the feeble pace of global investment, dwindling world trade growth, flagging productivity growth and heavy levels of debt." It says low commodity prices have exacerbated these factors. Assistant Secretary-General Lenni Montiel has urged redoubled efforts to promote stronger global economic growth.
In an interview, Trump spoke out against one of the most contentious parts of the House Rep Plan to overhaul the US tax code. Trump called the border adjustment element "too complicated," adding that, "Anytime I hear border adjustment, I don't love it. Because usually it means we're going to get adjusted into a bad deal. That's what happens." However, the national press secretary for House Speaker Paul Ryan, said, "We're very confident we'll get it done." As currently constructed, the House Rep plan would incentivize US companies to locate production in the US as it would tax goods based on where they are sold, not created. This would happen via a border adjustment tax which taxes imports & allows exports to be exempt. But the most significant part of Trump decrying the currently-proposed border adjustment as "too complicated" is that it provides a window into how Trump is likely, at least in the early days of his administration, to try & get policy executed. Border adjustment taxes are fairly complicated. How are multinational companies with operations inside the US to be treated? Think about a car, constructed & sold in the US, but built with many parts sourced from overseas. How are taxes applied there & at what stage in the process? The current tax code allows companies to build goods in low-tax countries & then import those goods to the US, creating incentives for things like tax inversions among other maneuvers. And there is also concern the House Rep plan, as constructed, could run afoul of the US' obligations as a member of the WTO.
Nobody said it would be easy to get changes made in DC. But the euphoric market rally has ignored that. With Trump about to take command of the economy, that reality is starting to sink into traders. There is a fair amount of chaos in DC & Trump is somebody who is hard to figure out. The stock market will have to deal with added uncertainty. In addition to inauguration, let's not forget that this is earnings season. Among the many, IBM, a Dow stock, earnings are coming on Thurs. And that will be a big one.
Dow Jones Industrials