Dow drooped 67, decliners only modest ahead of decliners & NAZ gave back 20. The MLP index lost 1+ to the 318s & the REIT index rose 1+ to the 343s. Junk bond funds advanced & Treasuries were strong. Oil fell & gold continued rising (more on both below).
AMJ Alerian MLP Index tracking fund)
Light Sweet Crude Oil Futures,M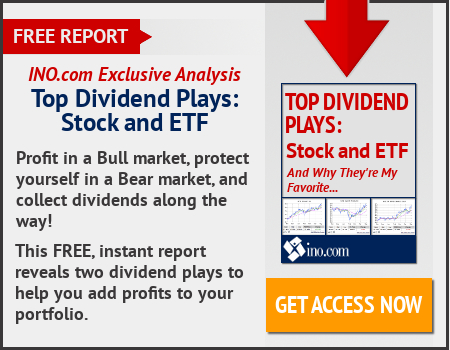 Trump promised a "very major" border tax & said he would cut regulations by 75% at a meeting with business leaders. The gathering of corp exes kicked off the first working day of a pres who made the promise of greater economic opportunity for American workers a centerpiece of his campaign. Trump plans to continue the theme by signing executive orders on trade & labor issues & before meeting in the PM with labor leaders & workers. Trump's breakfast meeting convened an advisory panel on manufacturing. At the meeting, Trump said he would cut taxes to rev up economic growth. "We are going to be cutting taxes massively for both the middle class and for companies, and that's massive," Trump told the corp execs. He suggested that a roll-back of business regulations would be a particular focus of his economic plan, saying his observation has been that "regulation wins" over tax cuts as the more important factor in promoting growth.
Trump Tells Business Leaders a 'Very Major' Border Tax Is Coming
OPEC's 2 biggest suppliers to the US shrugged off a vow by Trump to end dependence on the group's oil, saying the world's biggest economy would continue to need crude from abroad. The US is "closely integrated in the global energy market," Saudi Arabia's Energy & Industry Minister Khalid Al-Falih said, while his Venezuelan counterpart Nelson Martinez said he expects his country's crude exports to the world's top consumer to remain stable. "The positions that the U.S. and Saudi Arabia take in global energy are very important for global economic stability," Al-Falih said yesterday at a meeting of producing countries in Vienna. He added that Saudi Arabia was looking forward to working with the Trump administration. Just after his inauguration, Trump said he was "committed to achieving energy independence from the OPEC cartel and any nations hostile to our interests," by exploiting "vast untapped domestic energy reserves". The US imported about 3M barrels a day from the organization last year, with Saudi Arabia & Venezuela accounting for 1.8M.
Gold futures rose to the highest since Nov as protectionist signals from the Trump administration unsettled financial markets & weakened the $, spurring demand for the metal as a haven. Copper & other industrial metals also climbed. Bullion headed for a 2nd straight gain as the $ fell to near the lowest in a month. Gold has risen more than 5% this year, helped by a decline in the US currency that's boosting the appeal of metals as alternative assets. Gold investors have focused on 2 main views since Trumps election: one seeing him as a wild card upending policy on everything from trade to alliances & the other betting that he'll boost US growth, equities & the $. The administration's opening days have been marked by protests, disputes about what constitutes a fact & assertions from Trump that he'll put "America first." Gold futures for Feb rose 0.7% to $1213 after the metal touched $1219, the highest since Nov 22. Prices are up about 5.3% this month. Aluminum paced gains in industrial metals, with nickel, lead, zinc & copper also advancing. Trump is expected to sign an executive order today to withdraw the US from the Trans-Pacific Partnership. He's also expected to renegotiate the North American Free Trade Agreement in the near-term.
Gold Futures Jump to Two-Month High as Dollar Sags; Copper Rises
Stocks have a lot to assess after hearing Trump;s initial comments about the economy & what he will do to increase growth. Trade restrictions are scary, because they can affect a lot of companies in unforeseen ways Overall, they are not good for the economy. But the idea of lower taxes & reduced regulation are welcome by execs. And the thought of more jobs from US & foreign investors is a solid plus. But the Dow is at its lowest levels since the first week of Dec. Increased uncertainty is affecting all markets & Dow is at its lows for the day while gold (negative bets on stocks) is in demand.
Dow Jones Industrials