Dow rose 84, advancers over decliners 2-1 & NAZ gained 16. The MLP index added 1 to 320 & the REIT index gained 1+ to the 341s. Junk bond funds were mixed to lower & Treasuries were weak with the yield on the 10 year Treasury near 2.5%. Oil added 1+ to the 53s & gold inched higher, hanging in above 1200.
AMJ (Alerian MLP Index tracking fund)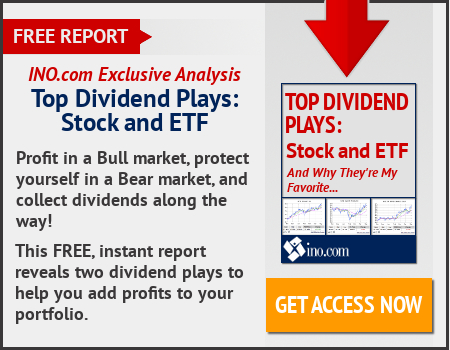 Donald Trump takes the oath of office, a celebration of American unity in a country that is anything but unified. Other presidents have been sworn in on the Capitol steps facing war, economic calamity or domestic social strife. Trump, the only pres elected with no prior experience in public or military service, confronts a more fundamental challenge to his leadership. He's the first pres since the dawn of national polling in the late 1930s to enter office with the approval of fewer than ½ of Americans. Trump & his party in Congress already are at odds, especially on the issue of the Russian gov role in electing him. And financial markets, which soared immediately following his election, have recently begun to cool. Yet the new pres is an instinctive performer who repeatedly overcame doubters in the unlikeliest of presidential campaigns. He brings the powerful populist fury of white working-class Americans that won him the election. He is a master of modern social media & old-fashioned political distraction. Trump so far has delivered Americans a presidential transition that was simultaneously chaotic, theatrical & consequential. Abandoning the customary quiet of an incoming president preparing to take power, Trump wielded his Twitter account as both a weapon against opponents & an unprecedented policy-making tool. He has been able to claim success. Automakers have said they'll move at least symbolic amounts of production from Mexico to the US after Trump.s attacks on automakers. Defense contractors have begun negotiating costs for the country's most expensive weapons after public scrutiny by the president-elect. Obamacare is on its way toward at least a partial repeal, even if Trump & Reps have yet to agree on a replacement. As pres, Trump faces a short window to deliver on the big promises that brought him to office, construction of a border wall paid for by Mexico, an improved health-care system & an economic boom.
Trump Takes the Reins of a Deeply Divided Nation
Janet Yellen backed a strategy for gradually raising interest rates, arguing that the central bank wasn't behind the curve in containing inflation pressures but nevertheless can't afford to allow the economy to run too hot. "I consider it prudent to adjust the stance of monetary policy gradually over time," she said yesterday, while stressing the considerable doubt surrounding that outlook. In her 2nd speech this week, she said that future alterations in fiscal policy were just one of the many uncertainties that the Fed would have to grapple with as it plots its monetary moves in the months ahead. Not only is the size, timing & composition of such changes unclear, estimates of their impact on the economy by budget experts vary considerably. In making the case that the Fed had not fallen behind the curve, Yellen said that wages had risen "only modestly" & the manufacturing sector was operating well below capacity. She didn't see that changing soon. Payroll growth has slowed while the economic expansion "seems unlikely to pick up markedly in the near term" given weak foreign demand and prospective gradual increases in interest rates, she added. Still, she saw dangers in permitting the economy to overheat & inflation expectations to get out of control. "Allowing the economy to run markedly and persistently 'hot' would be risky and unwise," she said. Another factor arguing for a gradual approach to raising interest rates is what Yellen called a "passive" removal of monetary accommodation via the Fed's balance sheet.
General Electric, a Dow stock, reported a 35.7% rise in quarterly profit, helped by strength in its power & renewable energy businesses. Earnings from continuing operations attributable to shareholders rose to $3.48B in Q4 from $2.57B a year earlier. EPS from continuing operations rose to 39¢ from 26¢. On an adjusted basis, EPS was 46¢. Total revenue fell 2.4% to $33.09B. The maker of power plants, aircraft engines, locomotives & other industrial equipment reiterated its 2017 operating earnings forecast. The stock fell 60¢. If you would like to learn more about GE, click on this link:
club.ino.com/trend/analysis/stock/GE?a_aid=CD3289&a_bid=6ae5b6f7
General Electric (GE)
Donald Trump will become the pres shortly. He brings a lot of hope that his changes will help jump start the economy & try to get the US debt under control. There is a lot of opposition out there, so he has his work cut for him. We send best wishes. If he succeeds a great many Americans will benefit, a thought lost by all those protesters. Today's gut reaction of higher stock prices sends a good signal going forward.
Dow Jones Industrial
s