Dow dropped 122 (well off the lows), decliners over advancers more than 2-1 & NAZ sank 47 The MLP index plunged 7+ to the 328s & the REIT index lost 2 to the 337s. Junk bond funds were mixed & Treasuries were little changed. Oil fell to the 52s & gold was higher but still under 1200 (more on both below).
AMJ (Alerian MLP Index tracking fund)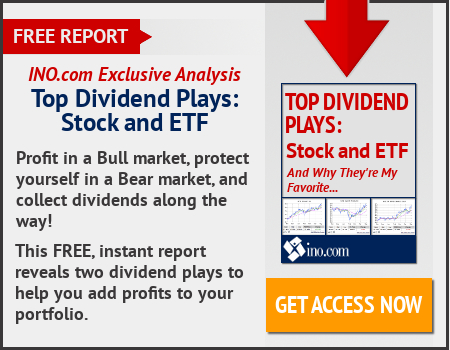 Contracts to buy previously owned US homes rebounded last month as buyers adjusted to the recent jump in mortgage rates, according to the National Association of Realtors. Pending home-sales gauge rises 1.6% from previous month (forecast was for 1% gain) after falling 2.5% the prior month. Index dropped 2% from Dec 2015 on an unadjusted basis. While steady growth in jobs, wages & the economy will continue to underpin home purchases, the supply of available properties is at historic lows, limiting any potential gains in the market. With the Fed projecting 3 interest-rate increases this year, further increases in mortgage costs could put houses out of reach for some buyers. "The main storyline in the early months of 2017 will be if supply can meaningfully increase to keep price growth at a moderate enough level for households to absorb higher borrowing costs," the NAR said. "Sales will struggle to build on last year's strong pace if inventory conditions don't improve." NAR projects existing-home sales to rise 1.7% in 2017, with median price up 4%.
U.S. Pending-Home Sales Rebound Despite Rise in Mortgage Rates
Oil slipped a 2nd day after drilling in the US rose to the highest in more than a year, countering OPEC's efforts to clear a supply glut. Futures fell as much as 1.4% after dropping 1.1% Fri. Rigs targeting crude in the US rose last week to the most since Nov 2015, while American crude output is at the highest since Apr. West Texas Intermediate for Mar delivery fell 58¢ (1.1%) to $52.59 after sliding 61¢ to $53.17 on Fri. The number of active oil rigs in the US climbed by 15 to 566 last week. Explorers have added equipment for 8 months, the longest run since Sep 2014. American crude production is at 8.96M barrels a day, according to the Energy Information Administration. OPEC will cut supply by 900K barrels a day in Jan, the first month of the accord's implementation. A tanker left Libya's Brega port with about 630K barrels of oil oil shipments from Libya have been erratic), the head of Sirte Oil's media office said.
Gold futures finished higher for the first time in 5 trading sessions. A steep decline in US equities, with the Dow trading below the key 20K level & signs of growing US inflation helped prices rebound. Apr gold rose $4.90 (0.4%) to settle at $1196 an ounce.
Movie theater chain AMC Entertainment offered guidance for full-year 2016 that topped consensus estimates, following its acquisition of 2 other theater chains. The company expects EPS of $1.13-1.21, compared with $1.06 for 2015. The current estimate for 2016 EPS of $1.02. Revenue is expected to be $3.226-3.236B, up from $2.947B in 2015. It compares with the estimate of $3.145B. "Industry wide, U.S. box office revenue for 2016 increased approximately 2% compared to 2015, while industry box office for the fourth quarter of 2016, impacted by challenging comparisons related to last year's opening of the largest grossing film of all time, Star Wars: The Force Awakens, declined approximately 4%," the company said. The numbers include the results of Odeon for the 32-deay period from the completion of its acquisition on Nov 30, as well as for Carmike for the 11-day period from the closure of that deal on Dec 21. The stock went up 15¢. If you would like to learn more about AMC, click on this link:
club.ino.com/trend/analysis/stock/AMC?a_aid=CD3289&a_bid=6ae5b6f7
AMC Entertainment (AMC)
Stock markets were not meant to go straight up & today was a vivid reminder of that. However Dow finished well off the lows, with overall enthusiasm for stocks still running strong. Airline & travel stocks were sold on concerns about implications for the travel ban. MLPs had a rough day although the index is above the trading range for much of last year. There have been bumps in stocks since Trump took office but investors are with him. Trump is the new kid in town & more bumps are expected with ones coming from areas we can not imagine presently.
Dow Jones Industrials