Dow dropped 63 (120 above the lows), decliners over advancers 3-2 & NAZ was off 16. The MLP index fell 1+ to the 318s & the REIT index gained 1+ to go over 340. Junk bond funds were up & Treasuries crawled higher. Oil rose to almost 54 & gold slid back a tad to just under 1200.
AMJ (Alerian MLP Index tracking fund)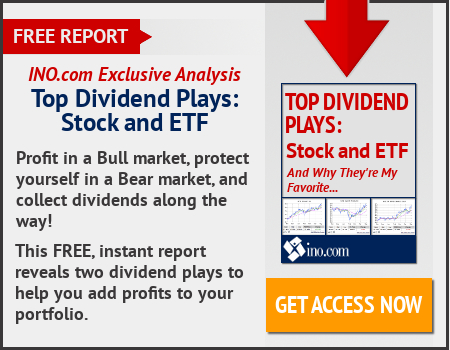 The stock market let some air out of its euphoric Trump rally as investors craved more clarity from Trump on his policy proposals. Though short on details, his press conference socked drug stocks & forced investors to consider whether their enthusiasm had driven equity prices up too far too fast. After trading on track for their worst one-day declines since Oct, both the Dow & S&P 500 pared steep losses in the PM. Despite the pullback, the S&P continued to cling to its biggest post-election rally since voters elected JFK in 1960. At that time, the index jumped 8.8% in the time period between Election Day & Inauguration Day. This time around, the benchmark index has registered gains of more than 6% since Nov 8, as investors remain hopeful about the promise of fiscal stimulus & relaxed regulations from the incoming administration alongside improving economic fundamentals. While sentiment helps fuel market strength, economic fundamentals also heavily influence direction. The big question remains: Is there any fuel left in the market's rally tank?
Oil futures climbed for a 2nd straight session, buoyed by further indications that major producers are cutting back crude output. Strong demand growth in China & a fall in the $ also provided support. Feb West Texas Intermediate crude rose 76¢ (1.5%) to settle at $53.01 a barrel. Natural-gas futures, meanwhile, saw the Feb contract climb 16.2¢ (5%) to finish at $3.386 per M British thermal units. Prices for the fuel ended at a nearly 2-week high after US gov showed a larger-than-expected drop in weekly natural-gas supplies.
The US federal gov budget deficit rose from a year earlier for the 2nd straight month, the latest sign of a rising financing gap. The Treasury Dept says the Dec budget deficit was $27.5B, nearly double the $14B last year. In the first 3 months of the gov budget year, the deficit is slightly below last year's total. But adjusting for calendar quirks that moved some large benefit payments into Sep, the deficit has worsened in the past 3 months. The adjusted deficit for Oct-Dec was $230B, up by nearly 1/3 from $174B a year ago. The largest health care programs, Medicare & Medicaid, saw spending increase 5% & 6%, respectively.
Amazon.com announced an ambitious plan to rapidly expand its workforce in the US. The e-commerce giant will hire 100K new full-time employees over the next 18 months, boosting its domestic workforce to 280K. That reflects a 56% surge compared to the end of 2016. In 2011, AMZN had 30K employees in the US. All new jobs will include full benefits. Many of the job openings will be found in Amazon fulfillment centers that were announced over the past several months & are already under construction in Texas, California, Florida, New Jersey & other states. In its hometown of Seattle, the company is spreading its wings. Its headquarters will cover more than 30 buildings & 10M square feet in downtown Seattle following the completion of an ongoing expansion project. CEO Jeff Bezos said AMZN job growth coincides with investments in cloud technology, machine learning & advanced logistics, in addition to new fulfillment centers. "Innovation is one of our guiding principles at Amazon, and it's created hundreds of thousands of American jobs. These jobs are not just in our Seattle headquarters or in Silicon Valley—they're in our customer service network, fulfillment centers and other facilities in local communities throughout the country," Bezos said. The stock jumped up $14+ to more than $813. If you would like to learn more about AMZN, click on this link:
club.ino.com/trend/analysis/stock/AMZN?a_aid=CD3289&a_bid=6ae5b6f7
Amazon.com (AMZN)
The bulls had a bit of a scare today. However they rallied support & reduced the losses from early trading. On the other hand, this was a reminder that markets are not meant to go straight up. The goings on in DC are going reasonably well as the cabinet appointees are grilled. More important will be to pass legislation that will get the economy to grow faster. The first big item is to repeal Obamacare & replace with something better. The Reps will have their work cut out because the Dems will fight their plans all the way.
Dow Jones Industrials