Dow fell 31, advancers over decliners almost 2-1 & NAZ advanced 20. The MLP index gave back 4+ to the 315s & the REIT index fell 3 to 341. Junk bond funds inched higher & Treasuries were off slightly. Oil dropped 1 to under 51 & gold inched higher (more on both below).
AMJ (Alerian MLP Index tracking fund)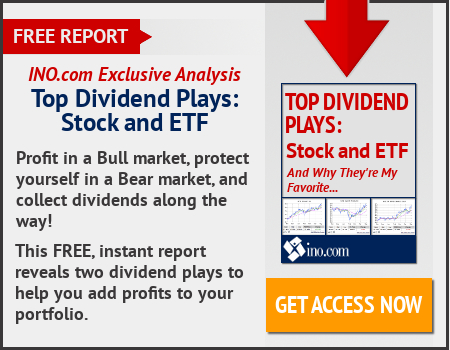 General Motors predicted profit will rise more the estimate for 2017 after meeting the high end of last year's targets, enabling the largest US automaker to buy back an additional $5B in shares. EPS should increase to $6.00-6.50 for 2017, CEO Mary Barra said. She said GM met the top of its guidance for 2016, which was $6, & that stronger global revenue & growth in the US & China will boost results going forward. "We had a great year in 2016 in every respect," she added. "Our overall financial outlook for 2017 is based on expected strong performance in North America and China, strong growth at GM Financial, continued cost efficiency and improvement in South America." Even as global auto sales growth slows, GM is finding ways to boost revenue & profit by introducing new models & trimming costs. GM expects to cash in on a global customer shift to larger, more expensive vehicles. The company predicted that new trucks & sport utility vehicles will comprise 52% of its sales between now & 2020, up from 38% over the past 5 years. GM's 2017 forecast exceeded the $5.73 a share estimate. Barra said GM is adding $1B more in reductions to its cost-cutting plans. GM has already achieved about $4B of its previously announced target $5.5B thru 2018. Profit margins & earnings before interest & taxes & revenue will improve from last year, while free cash flow should be about $6B in 2017, in line with last year. After a strong 2016 for the North American market, "we see more of the same favorable environment," GM pres Dan Ammann said. GM expects its return on invested capital to be greater than 25% this year, CFO Chuck Stevens said. He's maintained an annual target of 20%. The company could stay profitable even if auto demand fell by 25%. The stock rose 1.33 & has had a good run in the last 6 months. If you would like to learn more about GM, click on this link:
club.ino.com/trend/analysis/stock/GM?a_aid=CD3289&a_bid=6ae5b6f7
General Motors (GM)
Oil prices fell about 1%, extending the previous session's sharp sell-off, as the $ strengthened & doubts over implementation of a global deal to cut output loomed. Members of OPEC, such as Saudi Arabia, appear to be reducing production under a global deal to rein in oversupply but it is unclear whether other big producers like Iraq will follow suit. Iraq, OPEC's 2nd-largest producer, said it would raise crude exports from its main Basra port to an all-time high in Feb. The country's southern oil exports in the first 9 days of Jan held steady near a record high, despite the agreed start of OPEC cuts on Jan 1, according to an industry source & loading data. US crude futures were 64¢ (1.2%) lower at $51.32 per barrel. The contract fell more than $2 a barrel (4%) yesterday on doubts that OPEC & other key oil producers would cut output as promised to try to reduce global oversupply. Higher oil future prices thru Dec encouraged investors to buy large volumes of crude contracts & many of these "long" positions are likely to be unwound unless the market stays strong.
Oil Extends Losses as Dollar Recovers, OPEC Cut Doubts Weigh
Gold futures pared much of their earlier gains as the $ strengthened, but uncertainty surrounding the Fed's pace of interest-rate hikes & Trump's press conference helped lift the metal to a 6-week settlement high. Feb gold tacked on 60¢ to settle at $1185 an ounce.
Wal-Mart, a Dow stock & Dividend Aristocrat, plans to cut hundreds of jobs before the end of Jan. The retailer plans to eliminate jobs at its headquarters & regional personnel that support stores. Many of the eliminations will affect the human resources department, a large team that some senior execs believe should be more efficient or whose duties could be handled by outside consultants. Other departments could be affected as well. The company said in Sep it would cut about 7K back-office jobs, mostly in accounting & invoicing positions at its US stores, as part of a program it announced in Jun. The job cuts follow company plans to invest $2.7B in programs that involve training its workforce & a series of wage hikes that took the minimum hourly pay for store workers to $10, part of efforts to improve service at stores & boost sales. The company has also been investing to increase e-commerce sales & improve stores. These measures helped the company report strong online sales growth & a smaller-than-expected decline in earnings for Q3 despite comparable store sales coming in below estimates. The stock lost 47¢. If you would like to learn more about WMT, click on this link:
club.ino.com/trend/analysis/stock/WMT?a_aid=CD3289&a_bid=6ae5b6f7
Wal-Mart (WMT)
The Dow continues to struggle, unable to top 20K. NAZ is doing well & hitting record highs. But the overbought market is very tired. Earnings are around the corner & uncertainties about the Trump economy are weighing on the market. Gold, a negative bet on stocks, remains strong.
Dow Jones Industrials