Dow went up 94, advancers over decliners 3-2 & NAZ added 15. The MLP index was up to 320 & the REIT index rose 2+ to the 342s. Junk bond funds were about even & Treasuries slid a little lower. Oil climbed again & gold had a small gain, remaining above 1200 (more on both below).
Dow Jones Industrials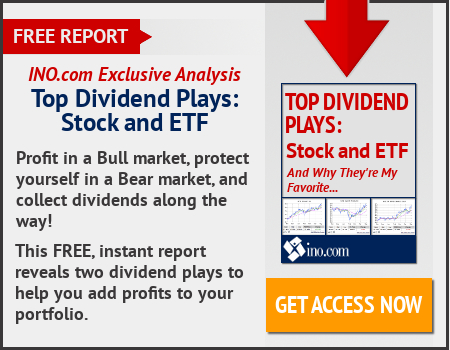 Trump's policies aim to achieve annual economic growth of 4%, the high end of previous goals set by him & his team. "To get the economy back on track, President Trump has outlined a bold plan to create 25 million new American jobs in the next decade and return to 4 percent annual economic growth," his website reads in a page titled "Bringing Back Jobs And Growth." The strategy includes lower tax rates & less regulation. Another page reiterates pledges Trump made on trade policy during the campaign, saying the his strategy "starts by withdrawing from the Trans-Pacific Partnership and making certain that any new trade deals are in the interests of American workers." Trump is also "committed to renegotiating" the North American Free Trade Agreement. The US economy has expanded at an average annualized rate of 2.1% since the last recession ended in Jun 2009. Economists expect GDP to grow 2.3% both this year & next year, according to the latest estimates. The last time growth topped 4% in a full calendar year was in 2000, at 4.1%. Trump in Sep called for a "national goal" of 4% economic growth while also saying his plans would create an average of 3.5% expansion over 10 years. The Treasury secretary nominee, Steven Mnuchin, told lawmakers yesterday "we should be able to get to" a sustained rate of 3-4% growth.
China's economy accelerated for the first time in 2 years in Q4-2016, cementing an economic stabilization that's giving leaders a buffer as they transition to neutral policy & prepare for potential trade tensions with Trump. GDP increased 6.8% in Q4 from a year earlier, compared with a 6.7% estimate. The full-year expansion of 6.7% was the slowest since 1990, but still landed in the middle of the 6.5-7% official target. China powered thru a volatile start to the year, propelled by robust consumption from an increasingly wealthy middle class. With manufacturing also rebounding & deflation tamed, the central bank is turning to neutral policy to address a debt binge that inflated asset bubbles & may threaten the long-term outlook. Retail sales increased 10.9% from a year earlier in Dec, the strongest reading in a year & more than the projected 10.7% advance. Industrial production rose 6% in Dec from a year earlier, compared with an estimated 6.1% rise. Fixed-asset investment excluding rural areas expanded 8.1% for the full year.
Gold futures climbed as weakness in the $ & uncertainty surrounding Trump's presidency helped to lift prices roughly 0.7% for the week. Feb gold rose $3.40 (0.3%) to settle at $1204 an ounce.
Baker Hughes data revealed that the number of active US rigs drilling for oil jumped higher by 29 to 551 rigs this week. The oil rig count had edged lower last week, but rose in each of the 10 previous weeks. The total active US rig count, which includes oil & natural-gas rigs, rose by 35 to 694. Feb West Texas Intermediate crude was up $1.02 (2%) at $52.39 a barrel.
Oil prices rose more than 2% on expectations that a weekend meeting of the world's top oil producers would demonstrate compliance to a global output cut deal, but rising US drilling activity limited gains. Members of OPEC & some other producing countries including Russia, will meet in Vienna to establish a mechanism to verify compliance with a deal to cut output 1.8M barrels per day (bpd), OPEC's secretary said. Saudi Arabia's energy minister said 1.5M bpd had already been taken out of the market.
Oil Prices Jump Ahead of Producers' Compliance Meeting
Stocks held gains in the PM, doing well on Trump's first day. He has set ambitious goals for the economy. Now he & the Reps will Congress have to pass legislation that will delivery on those targets. Dow starts Trump's administration period at about 19.8K.
Dow Jones Industrials